Wissen & Gesellschaft: Wandel der Wissensproduktion, -organisation und -vermittlung durch digitale Innovationen
Mit digitalen Technologien verändert sich die Art und Weise, wie Wissen produziert, organisiert und vermittelt wird. Um diesen Wandel zu verstehen, betreibt das Forschungsprogramm Wissen & Gesellschaft  grundlagenorientierte und angewandte, interdisziplinäre Wissenschafts- und Hochschulforschung. In seiner Forschung verbindet es Ansätze aus den Science and Technology Studies, der Informationswissenschaft und der Organisationssoziologie, um Handlungswissen für die Wissenschaftspolitik und das Hochschulmanagement zu entwickeln.
Forschungsschwerpunkte
Wir bündeln unsere gegenwärtige Forschung zum Wandel der akademischen Wissensproduktion, -organisation und -vermittlung durch digitale Innovationen systematisch in drei Schwerpunkten:
Gesellschaftlicher Impact von Forschung

Wie interagieren Wissenschaft und Gesellschaft miteinander? Wie verarbeiten Stakeholder aus Politik, Medien, Wirtschaft und Zivilgesellschaft wissenschaftliche Erkenntnisse? Wie lässt sich die Wirkung von Wissenschaft in der Gesellschaft messen und bewerten?

Aktuelle Forschungsprojekte:

Innovationen in der Hochschullehre

Wie verändern digitale Lerninnovationen die tertiäre Bildung und Hochschulorganisation? Wie können Hochschulen den digitalen Wandel der universitären Lehre erfolgreich meistern?

Aktuelle Forschungsprojekte:

Infrastrukturen des Wissens

Wie verändert sich Forschung mit digitalen Infrastrukturen? Wie sichern wir die Unabhängigkeit und Vielfalt des wissenschaftlichen Publizierens? Was bedeutet das für gute wissenschaftliche Praxis?

Aktuelle Forschungsprojekte:
Transferformate
Auf Basis unserer Forschung erstellen wir Transfer- und Trainingsformate für Nachwuchswissenschaftler*innen, um sie mit Blick auf die sich verändernden Arbeits- und Forschungsbedingungen zu unterstützen.
Elephant in the Lab

Mit Elephant in the Lab unterhalten wir ein eigenes Blog-Journal, das Fragen der Wissenschafts- und Innovationspolitik aufgreift ist.

Twentyfourty


Mit 2040 – Utopias for a Digital Society haben wir ein Wissenschaftskommunikationsexperiment umgesetzt, aus dem ein Open-Access-Sammelband und umfassendes Lehrmaterial entstanden ist.

Impact School

In Kooperation mit dem Leibniz-Forschungsverbund Science 2.0 haben wir zudem die Impact School für DoktorandInnen und PostDocs zum Thema Impact & Wissenstransfer entwickelt.
Forschungsprogrammleiterin: Wissen & Gesellschaft
Forschungsprogrammleiterin: Wissen & Gesellschaft
Aktuelle HIIG-Aktivitäten entdecken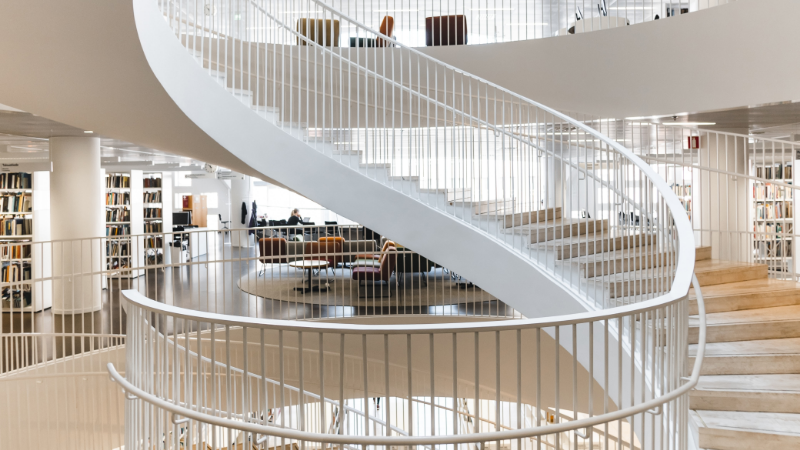 Wir erforschen den Einsatz von Offene Bildung, um Wissen für alle in unserer Wissensgesellschaft zu schaffen, zu teilen und zu verbreiten.