Engin Bozdag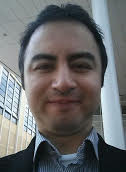 Engin Bozdag is a PhD candidate at TU Delft, the Netherlands. His research focuses on viewpoint diversity in social media and its effects for democracy and society. Engin wrote his own research proposal and was awarded a research grant by the Netherlands Organisation for Scientific Research. His research combines methods from political philosophy, communication and social media analytics. The results of his interdisciplinary study was published in leading Dutch newspapers, several scientific conferences and an important scientific journal.
Engin completed both his MSc and BSc degrees in Computer Science in Delft, specializing in web based applications. Before joining TU Delft as a PhD candidate, he was working as a search quality associate in Google. Within the period of June to August 2014 he continued his research as Fellow at HIIG.
"The reason I have applied to HIIG as a summer fellow is because of the institute's pragmatic and transdisciplinary approach towards issues revolving around Internet and society. During my stay I had the pleasure to work with a senior researcher who specialized in my area. The collaboration has ultimately led to a journal publication and it will also be a chapter in my PhD thesis. I really liked the friendly and informal environment at HIIG and have met many young researchers who are working on very interesting and important issues, ranging from privacy to freedom of speech. We not only talked about our research, but went out to do fun stuff, such as watching football games together as well. I also loved spending the summer in Berlin, one of the most exciting cities in Europe with many things to do. I will definitely come back to visit the city and HIIG in the future."
Antonio Compagnone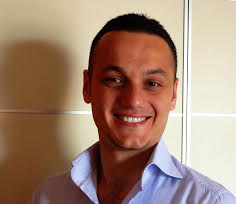 Antonio Compagnone holds an MA in Modern Languages from the University of Naples Federico II, Department of Humanities, Italy, where he is also a teaching assistant of English Language and Linguistics. He is a PhD candidate in English for Specialized Purposes (ESP) at the University of Naples Federico II, Department of Political Science. His research is centredon the popularization of scientific knowledge, with a focus on the reconceptualization of academic discourse and the construction of academic identity via the web-mediated genre of TED talks.
Antonio has spent a period of research (April-August 2013) as a visiting PhD fellow at Aarhus University, Department of Business Communication, Denmark. From June 2014 to January 2015, he was a Fellow at HIIG in the research area of Internet-enabled Innovation.
"In the last three years, as a PhD student, one of my main concerns was not only to spend a period of research abroad, I also wanted it to be in an environment which was not strictly connected to my field and, above all, which gathered different disciplines and perspectives on Internet-related issues so as to test and question my research project outside the 'safe ground' of Linguistics and Discourse Analysis. My interest in the reconceptualization of academic discourse via the web-mediated genre of TED talks gave me the chance to do that and become a fellow at the Humboldt Institute for Internet and Society. Either during the course of a chat at lunchtime or during one of the journal club meetings, as a fellow at the HIIG, I have had the opportunity to discuss with many other young researchers about the challenges of doing research nowadays. At the HIIG, I think I became a bit more aware of how hard it is to adapt to an interdisciplinary context and emancipate from a discipline-centered approach and how important flexibility is. To the HIIG I would love to come back as a post-doc researcher in the next future."
Florian Süssenguth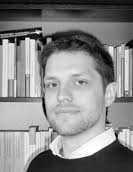 Florian Süssenguth teaches and conducts his research at the Institute of Sociology at Ludwig-Maximilians-Universität, München. He is interested in empirical research on practices of data and discourses of digitization within different social contexts and their implication for the formulation and advancement of theories of society and of social differentiation.
In this dissertation project he is using an evolutionary approach to explore the German discourse on Netzpolitik (net politics and net policy) and the commission of enquiry Internet and Digital Society. He traces how phenomena of digital media are framed as political problems by political parties and parliaments in the first place and how digital media lead to innovation in the structures the political system itself, too. From August 2014 to February 2015, he was a Fellow at HIIG in the research area of Internet Policy and Governance where he continued and expanded his research.
"Applying for the fellowship at the Alexander von Humboldt Institute for Internet and Society was only logical – the very question of the link between theory and society and digital media which is at the core of my research in is contained in its name. During my stay I had the chance to learn from the unique perspective on topics, issues and approaches of the young and the experienced researchers gathered here. What better context to work on sociological theory interested in multiperspectivity and on research into the evolutionary adaptation of parliamentary democracy to digital media could there be? This is why I am looking forward to continuing working closely with the HIIG on solving the empirical and theoretical challenges of digitization, regardless where my sociological path will take me after completing my dissertation."
Leonie Maria Tanczer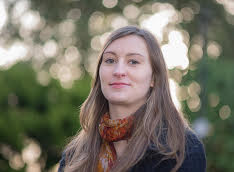 Leonie Maria Tanczer was a Fellow at the Alexander von Humboldt Institute for Internet and Society from January to March 2015 as well as PhD Candidate at the School of Politics, International Studies and Philosophy, Queen's University Belfast (UK). She studied Political Science (B.A.) at the University Vienna and University of Limerick (Republic of Ireland) and Political Psychology (MSc.) at the Queen's University Belfast. Tanczer is currently working on her interdisciplinary PhD project »Emerging Security Governance in the Cyber Domain: Technology, Politics, and Rights in Practice". Her thesis investigates emerging internet governance strategies, looking closely at the possibility to re-articulate political rights online.
In the course of her Fellowship at the Alexander von Humboldt Institute for Internet and Society, Tanczer supported the HIIG research area of Global Constitutionalism and the Internet. Her HIIG-related research project analyses the effects of the ongoing securitisation process of internet governance on self-defined hacktivists.
For more information on Tanczer's research interests and publications click here.