Internet Governance. Akteure, Technologie, Inhalt.
Das Humboldt Institut für Internet und Gesellschaft veranstaltete in Kooperation mit der Humboldt Universität zu Berlin die zweitägige Konferenz "Internet Governance. Actors, Technology, Content." vom 9. – 10. Oktober in Berlin.
Only recently, the Internet Governance Forum in Istanbul, Turkey dealt with nothing less than the future of Internet Governance. The question of how to globally govern the Internet is one of the most pressing issues within the field of Internet & society. The Alexander von Humboldt Institute for Internet and Society contributed to this debate by shedding light on Internet Governance from the dimensions of actors, technology and content.
Programme
9 October 2014
Pre-conference
17:30 – 19:00
Thoughts on multi-stakeholderism with wine and cheese
10 October 2014
Academic Symposium
09:00 – 10:00
Registration
10:00 – 11:00
Welcome Address and KeynoteWelcome Address

Wolfgang Schulz

, Humboldt Institute for Internet and Society, Germany A short story on how governance came about

Jeanette Hofmann

, Humboldt Institute for Internet and Society, Germany
11:00 – 12:30
Session I: ActorsIn the first session, we want to examine and discuss the performance of the multi-stakeholder approach. We will particularly focus on the sources of its legitimacy.

Ryan Budish

, Berkman Klein Center for Internet & Society, USA

Dmitry Epstein

, University of Illinois at Chicago, USA

Marianne Franklin

, Goldsmiths, University of London, UK

Francesca Musiani

, Centre for the Sociology of Innovation, France
12:30 – 13:30
Lunch
13:30 – 15:00
Session II: TechnologyIn the second session, we want to focus on conceptions of technology in governance processes, especially the "lost in translation" problem and the widespread use of black-box delegation.

Jan-Philipp Albrecht,

Member of the European Parliament, Belgium

Gloria Gonzalez Fuster

, Vrije Universiteit Brussel, Belgium

Seda Gürses

, New York University, USA

Björn Scheuermann

, Humboldt-Universität zu Berlin, Germany
15:00 – 15:30
Coffee Break
15:30 – 17:00
Session III: ContentIn the third session, we want to focus on the private actors' ability to control the production, dissemination, and use of user-generated content.

Leonhard Dobusch

, Freie Universität Berlin, Germany

Uta Kohl

, Aberystwyth University, UK

Niva Elkin-Koren

, University of Haifa, Israel

Jillian York

, Electronic Frontier Foundation, USA
17:00 – 18:00
Concluding Session
Venue

Thursday, 09 October

Humboldt Institute for Internet and Society Bebelplatz 1, 10117 Berlin

Friday, 10 October

Humboldt-Universität zu Berlin Unter den Linden 6, Room 2249, 10117 Berlin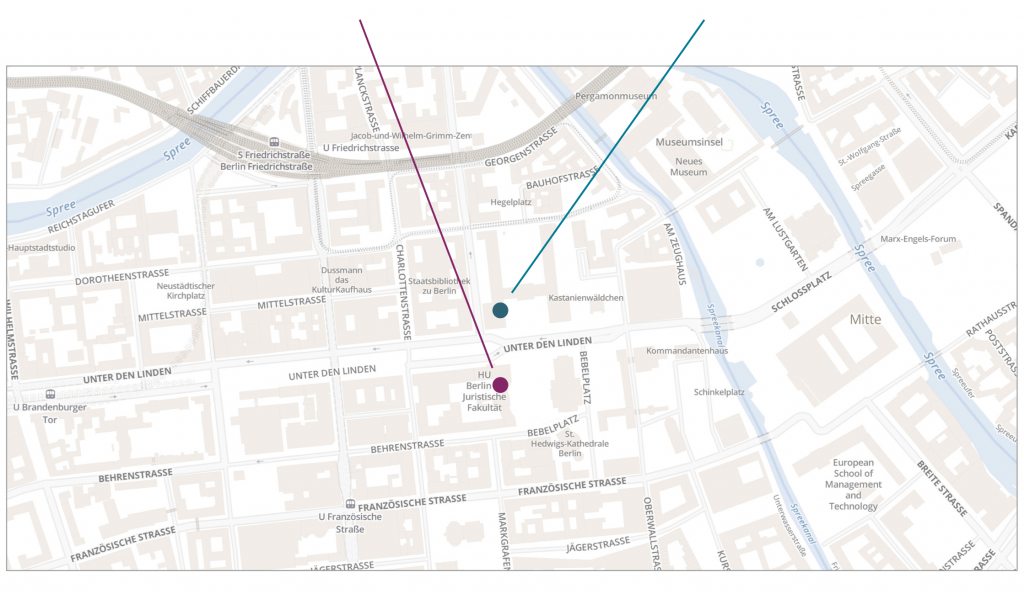 Side Events
The meeting was preceded by Early Stage Researchers Colloquium workshops in the afternoon of Thursday, 9 October, an opportunity for Ph.D. candidates and post-docs to present their work, to pitch new ideas and to discuss new perspectives on current issues of Internet and society. This year's colloquium consisted of two thematically focused tracks on 'Pay per pixel' and 'Private information – open debates'.
Diese exklusive Vorlesungsreihe entwickelt eine europäische Perspektive zu den aktuellen Transformationsprozessen innerhalb unserer Gesellschaft.
Einmal im Monat laden wir ausgewählte Gäste ein, um gemeinsam mit dem Publikum über die Auswirkungen der Digitalisierung auf die Gesellschaft zu sprechen.