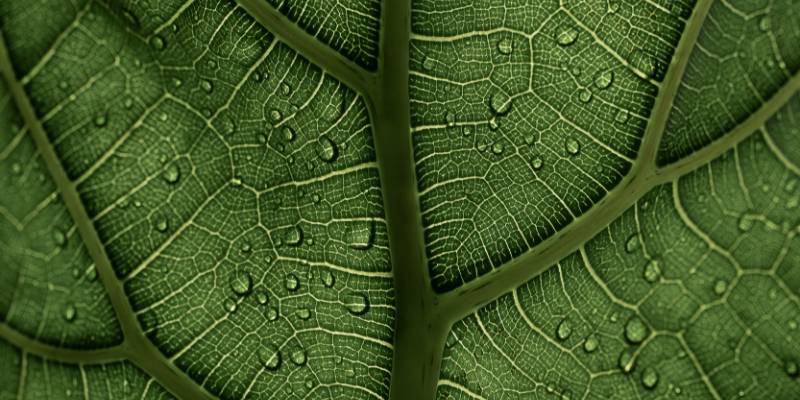 Green technology, digital entrepreneurship and climate
Das Alexander von Humboldt Institut für Internet und Gesellschaft organisiert im Rahmen des Projekts Nachhaltigkeit, Unternehmertum und globale Digitalisierung mehrere Multi-Stakeholder-Dialoge, Research Sprints und öffentliche Veranstaltungen in acht Ländern. Diese Veranstaltung wird in Kooperation mit dem Digital Transformation Center Vietnam der GIZ durchgeführt.
Green Technology, Digital Entrepreneurship and Climate
Wednesday, November 30, 2022 | 08:30 am –14:00 pm ICT (UTC+7)
Sala's THISO SkyHall, 10 Mai Chi Tho Blvd., Thu Thiem New Urban, District 2, HCMC​
Climate change is a global phenomenon with far-reaching environmental effects such as heatwaves, melting polar ice and declining biodiversity. Depending on where people live, they may experience climate change differently. Like many countries in the global south with low-lying coastal regions, Vietnam is threatened by rising sea levels, typhoons, and floods that could have disastrous consequences for its ecosystem, economy, and the wellbeing of its population. The deployment of green technologies is central to the measures to mitigate climate change and increase climate resilience in Vietnam. Promoting the development and adoption of green technologies requires considerable efforts both from public actors, such as governments and state-owned enterprises, and private businesses and entrepreneurs. However, the Vietnamese green technology ecosystem suffers from a shortage of entrepreneurs, which is why it is crucial to better understand the obstacles that inhibit entrepreneurship in the Vietnamese green technology sector.
Therefore, the Alexander von Humboldt Institute for Internet and Society (HIIG) and the Digital Transformation Center Vietnam (DTC) will bring together key stakeholders from Vietnam's green technology sector for an event at the Green Economy Forum & Exhibition (GEFE) 2022 in Ho Chi Minh City on November 30, to take a closer look at the challenges that Vietnamese entrepreneurs face, especially in regard to digital solutions, and to develop strategies and measures to address or navigate these challenges. The event will begin with a multi-stakeholder dialogue that is open only to invited stakeholders, followed by a public panel discussion that is open to all visitors of GEFE 2022.
Agenda
All times are in ICT (UTC +7)
Part 1:  Multi-stakeholder dialogue 
08:30 – 09:00
Arrival & check-in
09:00 – 09:30
Welcome and introduction
Dr. Georg von Richthofen
Alexander von Humboldt Institute for Internet and Society
Tarek Hassan
Digital Transformation Center Vietnam, GIZ
09:30 – 10:00
Presentation: Research sprint findings
Research Sprint Fellows
Research sprint "Green Technology, Entrepreneurship and Climate Change"
10:00 – 10:15
Coffee Break
10:15 – 11:15
Group discussions
11:15  – 11:45
Wrap-up
12:00 – 13:00    Lunch Break
Part 2: Public panel discussion
13:30 – 13:40
Introductory remarks
Dr. Georg von Richthofen
Alexander von Humboldt Institute for Internet and Society
Tarek Hassan
Digital Transformation Center Vietnam, GIZ
13:40 – 13:50
Presentation of research findings
Research Sprint Fellows
Research Sprint "Green Technology, Entrepreneurship and Climate Change"
13:50 – 14.30
Public Panel Discussion
Moderation: Thao Nguyen
Nguyen Manh Ha, Ph.D.
Director, Center of Nature Conservation and Development (CCD)
Dr. Bui Tien Dzung
Deputy Director, Center for Economic Information, Analysis, and Forecast under the Central Economic Commission
Thao Tran
Director, New Energy Nexus Vietnam
14:30 – 14:45
Q&A
15:00 – 16:00
GEFE Closing Ceremony
Please register through the form below
Bookings
Eine Anmeldung ist für diese Veranstaltung aktuell nicht möglich.
Senior Researcher & Projektleiter: Innovation, Entrepreneurship & Gesellschaft
Diese exklusive Vorlesungsreihe entwickelt eine europäische Perspektive zu den aktuellen Transformationsprozessen innerhalb unserer Gesellschaft.
Einmal im Monat laden wir ausgewählte Gäste ein, um gemeinsam mit dem Publikum über die Auswirkungen der Digitalisierung auf die Gesellschaft zu sprechen.