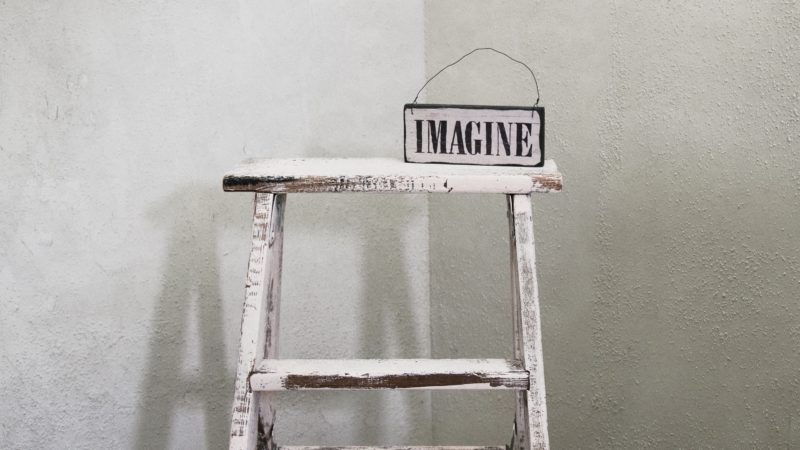 Digital Lunch Talk – Open Innovation and Grand Challenges
Unser digitaler Lunch-Talk zum Thema "Digital Entrepreneurship & Society" findet am 30. November 2021, um 15 Uhr CET statt. Die Referent*innen sind Johanna Mair, Professorin für Organisation, Strategie und Leadership an der Hertie School of Governance in Berlin, Alberto Bertello, Research Fellow an der Fakultät für Management der Universität Turin, Thomas Gegenhuber, Professor an der Leuphana University Lüneburg im Bereich der digitalen Transformation & Stephan Bohn, Senior Researcher und Lead des Projekts "OPEN!NEXT". Die Veranstaltung findet auf Englisch statt, weitere Informationen untenstehend.
O P E N  L U N C H  T A L K  S E R I E S
The potential of Open Innovation to cope with Grand Challenges
Lunch Talk with Johanna Mair, Alberto Bertello, Thomas Gegenhuber & Stephan Bohn
Tuesday, 30 Nov 2021 | 3 pm (CET)| HIIG
Worldwide collaborations around Open Innovation and Open Source Initiatives are seen as an increasingly important means of dealing with societal issues like climate change or the Covid Pandemic. In this fourth talk we will explore how to realize the potential of this research stream and discuss which research questions are worthy of more attention. Johanna Mair and Thomas Gegenhuber will talk about Open Social Innovation and the Learnings from the #WirvsVirus and #UpdateDeutschland initiatives. Alberto Bertello places the focus on the 'EUvsVirus' hackathon and discusses the organizational principles to work in an online hackathon to connect civil society, innovators, partners, and investors across different contexts.
Speaker
Johanna Mair is a Professor of Organization, Strategy and Leadership at the Hertie School of Governance in Berlin and Visiting Scholar at the Stanford Center on Philanthropy and Civil Society. Her research lies at the intersection of organizations, institutions and social change. More specifically, she is interested in how institutions stifle and enable social and economic progress and the role of organizational activity in this process.
Alberto Bertello is a Research Fellow at the Department of Management at the University of Torino, Italy. He is currently conducting research at the intersection between collaborative innovation and grand challenges to investigate novel forms of organizing in the face of complex issues such as climate change, digital transformation, and the COVID- 19 pandemic.
Thomas Gegenhuber is a Professor at Leuphana University Lüneburg and an associated researcher at JKU Linz. Within the domain of digital transformation, Thomas explores new forms of organizing, various types of openness (open strategy, open social innovation, and open government) and (cultural) entrepreneurship in a digital economy.
Related literature:
Mair, J. and Gegenhuber, T. (2021):

Open Social Innovation

. In Stanford Social Innovation Review. 

Bertello, A.; Bogers, Marcel and De Bernardi, Paola (2021):

Open innovation in the face of the COVID‐19 grand challenge

: insights from the Pan‐European hackathon 'EUvsVirus'. In: R&D Management.

Mair, J.; Gegenhuber, T.; Thäter, L. and Lührsen, R., (2021): Learning Report. Open Social Innovation.
Moderator
Stephan Bohn is Senior Researcher and Lead of the project "OPEN!NEXT", which aims to better understand the transformation of companies and the society in order to realize open hardware and open innovations implementation processes. Besides the focus on organizational change, his papers and projects are about institutional change, legitimacy and (disruptive) technologies.
Lunch Talk Series: The Future of Digital Entrepreneurship & Innovation Research
The Lunch Talk series consists of four talks spread over 2021. Our aim is to come together for an inspiring digital lunch break and to exchange ideas about the future of digital entrepreneurship & innovation research.
To participate in the event, please register using the form below. You will receive the login details on the day of the event.
Diese exklusive Vorlesungsreihe entwickelt eine europäische Perspektive zu den aktuellen Transformationsprozessen innerhalb unserer Gesellschaft.
Einmal im Monat laden wir ausgewählte Gäste ein, um gemeinsam mit dem Publikum über die Auswirkungen der Digitalisierung auf die Gesellschaft zu sprechen.