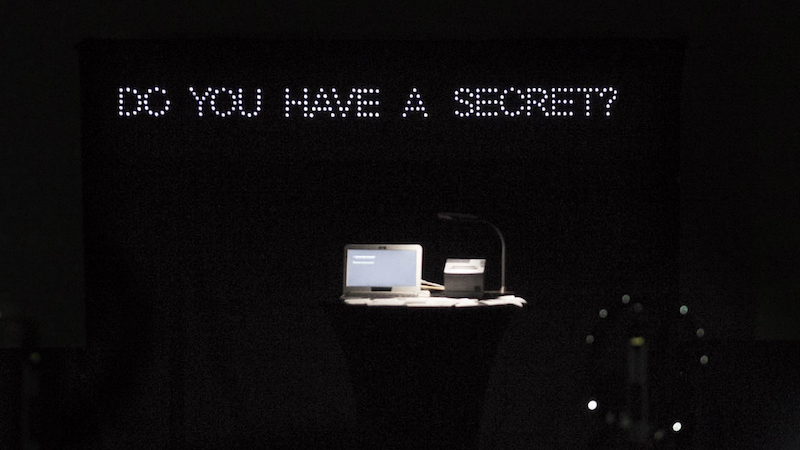 AI + Art – Lunch talk mit Sarah Newman
Am 26. April findet ein öffentlicher Brown-bag Lunch mit Sarah Newman in der Küche des Instituts statt. Die Veranstaltung findet auf Englisch statt, weitere Informationen und die Möglichkeit zur Anmeldung untenstehend.
O P E N    B R O W N – B A G   L U N C H
Lunch talk with Sarah Newman: AI + Art
Thursday, 26 January 2018 · 1pm · HIIG Kitchen
metaLAB at Harvard, in conjunction with the Berkman Klein Center for Internet & Society, advocates for broadening and diversifying conversations about AI, incorporating research from the humanities, the social sciences, and the arts. metaLAB's AI + Art initiative, which launched in the spring of 2017, has included exhibitions, lectures, and workshops. The outputs include diverse themes ranging from human-machine interactions to AI ethics. Sarah Newman will discuss some of her recent work in this domain, including The Future of Secrets and Moral Labyrinth; she will also give an overview of the AI + Art exhibitions, the goal of the workshops, and the upcoming program for 2018-2019, including opportunities for involvement and collaboration.
Sarah Newman is an artist, a Creative Researcher at metaLAB at Harvard, a Fellow at the Berkman Klein Center for Internet & Society, and a member of the 2018 Harvard-MIT Assembly on the Ethics and Governance of Artificial Intelligence. Working primarily in the area of installation art, her work explores the social and philosophical dimensions of artificial intelligence, the intersections of human and nonhuman, and reflects upon technology's role in culture and society.
The lunch talk is open to the public, please register via the form below.
Event Newsletter
Melden Sie sich für unsere Newsletter an. So erfahren Sie als Erstes über neue Events und spannende Forschungsergebnisse.
Unsere Veranstaltungsreihen
Diese exklusive Vorlesungsreihe entwickelt eine europäische Perspektive zu den aktuellen Transformationsprozessen innerhalb unserer Gesellschaft.
Einmal im Monat erörtern wir bei uns im Hause die Auswirkungen der Digitalisierung auf die Gesellschaft. Deshalb laden wir ausgewählten Gästen dazu ein, in den Dialog mit dem Publikum zu treten.