This is How We Will Be Watching TV in the Future – Challenges for TV in a Convergent Media World.
Thanks to the digitalisation and interconnection between various devices, we watch "TV" in the cloud today. This makes the so-called "multi-room viewing" possible and thus TV content can be accessed at various locations and in diverse usage situations. Already today, it is conceivable that the local TV will be able to hear every word of ours by means of voice command and the technical functions can also be commanded by facial expressions and gestures. In the future, "EPG's that think for themselves" and "learning search engines" will provide us with the perfect customised programming by means of usage algorithms (cf. German TV Platform 2013). These developments in the new TV media usage will indeed open up a new, convenient world of experience to the viewers. However, there will also be consequences for the TV industry.
As described in my previous blog article, the changes in the advancing digitalisation will also have effects on the audio-visual media sector because the TV broadcast companies and the TV producers will be compelled to adapt to the new technological conditions and conform their production contents to the media convergence criteria.
This poses the question of what is actually understood under the phenomenon of "media convergence" and how it will change classical television-viewing?
The technological requirement for all convergence processes and the driver of innovation is digitalisation. Since the beginning of the 1990s, this has expanded at a furious pace and has already broken through established market structures today. Through the digitalisation and media convergence, media genres that have been clearly delimited from each other in advance are increasingly being dissolved upon technical, economic and content levels. At the same time, the Internet has developed into a meta-medium which links various media offerings as well as communication options with each other. Thus, for a large majority of the population, this represents an essential component of daily life (cf. Guth, p. 48).
In general, convergence is understood to be the "coming-together" of offerings and functionalities in the media, telecommunications and information technology sectors (cf. European Communication Council, p. 140 f.).
At the beginning of the convergence development (beginning in 1990), however, one started with an "implosion" of all existing media to form something of a "new third media element" which can be used via a single multi-media terminal (cf. Beckert/Riehm, p. 44). In the meantime, another image of this vision has emerged. While the "technical integration of networks and services represents only one portion of the digital revolution, a growing disintegration is revealing itself on the other hand" – thus, a development towards differentiation and fragmentation. Thus, many new variants are formed; that is to say, "mixed forms, partial combinations and overlappings between contents, services, networks and devices" which, on the contrary, equates to a "media explosion"  (cf. ibid., p. 44 f.). Which possibilities can be derived from this form of decoupling and modularisation is schematically depicted in the "Decoupling and Recombination Concept" from Beckert (cf. Illustration).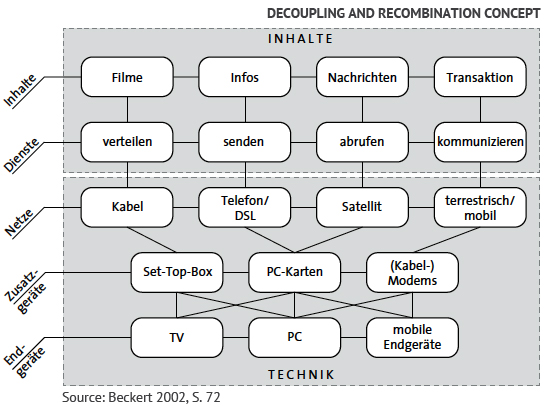 This has the result that an analysis of digital media offerings cannot form the foundation for identical models or functional models. Thus, it is necessary to "analyse the developmental conditions of convergence media offerings specifically and while taking the respective original context (press, TV, Internet, etc.) as well as their special usage conditions into consideration" (cf. ibid., p. 46).
What Effects does the Media Convergence Have on Classical Television-Viewing?
First of all, from the current TV usage figures, it can indeed be derived that the daily TV consumption of the Germans at 242 minutes – in comparison with other media – is very high, but nonetheless is currently showing stagnation in this duration of usage (2011: 242 minutes). Conversely, the daily length of Internet usage amounts to 108 minutes per day and has substantially exceeded the figure from the previous year (2011: 83 minutes) (cf. ARD basic media data). As the convergent carrier medium, it is increasingly taking on a central role for additional media and, in combination with the other media, shows the greatest diversity. In view of the parallel usage of additional mobile reception devices (so-called "second screens"), this has been accompanied by a change in the conventional media and particularly TV usage behaviour (cf. Eimeren/Frees, p. 373 ff., Eimeren, p. 386 ff.). This means that classical TV has increasingly been developing from a primary medium to a secondary medium. Owing to the growing melding of classical-linear TV contents with online offerings (e.g. Web TV, media libraries or HbbTV), a great dynamic can be seen which has triggered numerous discussions and much speculation about the  "future of TV" in the media industry for some time now. It has been determined that the delinearisation of TV represents a significant and inevitable trend (cf. Beckert/Riehm, p. 22 ).
To summarise, various convergence processes in the TV sector are currently underway:
Upon the Technical Level, there has been a dissolution of the clear classification of networks and devices to certain contents or media forms. This means that interactive media offerings can also be transmitted today via the cable network, computers can be used as TVs (e.g. media libraries) or the new TVs are equipped with Internet access (e.g. HbbTV).
Upon the Offerings Level, a large portion of the linear TV contents has already been liberated from the fixed programming scheme and are available on the Internet for individual retrieval (e.g.  rtlnow, ZDFmediathek). (Thus, optional connections to thematically-similar broadcasts are possible which can likewise be evaluated or commented on via SocialTV apps (e.g. Couchfunk). In addition, user-generated video contents represent an expansion of the current TV contents.
Upon the Usage Level, a dissolution of traditional media usage models can be observed (see above). Parallel to the TV, additional mobile terminals such as Smartphones or PC tablets can be used and above all the so-called "Digital Natives" can surf on the Net or chat with friends at the same time.
During the convergence developments in TV, commonalities can be identified firstly upon the Technical Level and secondly upon the Offerings Level, in which time and spatial restrictions can be eliminated through video-on-demand offerings or mobile usage (cf. Beckert/Riehm, p. 188 f.).
In addition to these levels, the convergence development has also revealed a broad range of action fields in the media policies. Through the dissolution of clear delimitations between the relevant sectors, the differentiation between broadcasting, telecommunications and the telemedia has been made more difficult (ibid.: 22). Thus, currently, numerous regulation policy issues are being discussed which, among others, have manifested themselves respectively within the parameters of finding a new definition for broadcasting, concentration controlling or in the Internet web sites of public broadcasting companies. (cf. ibid., 191 ff.)
What Challenges Will TV Broadcasting Companies be Confronted with in the Future?
The advancing digitalisation and media convergence means for the TV broadcasting companies that they will "have to someday adjust their produced or licensed contents to the various platforms owing to the increasing number of play-out and distribution channels"  (cf. Beckert/Riehm, p. 169). This fact "nonetheless affects not only the technical conversion or licensing law issues, but rather the entire basic concept as well as the TV broadcasting company" and the TV producers (cf. ibid.).
With regards to the digitalisation of the transmission networks and the expansion of the transmission capacities, the market entry barriers for new providers are being reduced (cf. Schneider, p. 5). Thus, the market for moving-image offerings is becoming fragmented: Platform operations (e.g. video portals, app stores, content aggregators) and network operators (telecommunications, mobile communications, cable TV networks and satellite operators) are playing an ever-greater role as producers and suppliers of new contents. Thus, the competitive intensity is increasingly substantially and the economic pressures are increasing for the classical TV broadcasting companies. For the players in the TV industry, the aforementioned convergence processes have in part had significant effects which will increasingly influence both the existing business models and value-creation processes as well as also internal company processes (cf. Kolo, p. 302).
The TV broadcasting companies and TV producers are now confronted by the challenge of developing and implementing new strategies in order to be able to continue to assert their firm position in the market (cf. Schneider, p. 10).
Once again, fundamental research questions arise such as, for example:
What influence will the digitalisation and media convergence have on the classical value-creation process in TV production? What opportunities and risks will thus be created for the producers? How can the producers adjust their strategies to the changing market conditions? And so forth …
As the result of this entire convergence development, first of all, great research potential is created and, secondly, also an urgent need for action for the media companies.
Anett Göritz researches business and value creation models in the German TV production sector. In her dissertation, she is seeking to develop a model that aligns itself with new digital technologies and the changing media consumption habits of end consumers.
References:
ARD/ZDF Medienbasisdaten: Durchschnittliche Nutzungsdauer von Fernsehen, Hörfunk und Internet, in Minuten/Tag, Link (01.11.2013, 10:12)
Beckert, Bernd; Riehm, Ulrich: Breitbandversorgung, Medienkonvergenz, Leitmedien – Sturkturwandel der Massenmedien und Herausforderungen für die Medienpolitik, sigma, Berlin 2013
Beckert, Bernd: Medienpolitische Strategien für das interaktive Fernsehe. Eine vergleichende Implementationsanalyse, Wiesbaden 2002
Deutsche TV-Plattform e.V. (Hrsg.): TV in der Zukunft. Eine Bestandsaufnahme der Deutschen TV-Plattform. Frankfurt 2013
Eimeren, Birgit van: "Always on" – Smartphone, Tablet & Co. als neue Taktgeber im Netz, in: Media Perspektiven 7-8/2013.
European Communication Council: Die Internet-Ökonomie, Strategien für  die digitale Wirtschaft, 3. erweiterte und überab. Aufl., Springer-Verlag, Heidelberg 2001
Frees, Beate / Eimeren, Birgit van: Multioptionales Fernsehen in digitalen Medienumgebungen, in: Media Perspektiven 7-8/2013
Guth, Birgit: Zuschauermarkt: Veränderungen des Nutzungsverhaltens und Herausforderungen für die Rezeptionsmessung, in: Schneider, Martin: Management von Medienunternehmen, Digitale Innovationen – crossmediale Strategien, Springer Gabler, Wiesbaden 2013
Kolo, Castulus: Online-Medien und Wandel: Konvergenz, Diffusion, Substitution, in: Schweiger, Wolfgang; Beck, Klaus (Hrsg.) 2010: Handbuch der Online-Kommunikation, VS Verlag, Wiesbaden 2010
Schneider, Martin: Management von Medienunternehmen, Digitale Innovationen – crossmediale Strategien, Springer Gabler, Wiesbaden 2013
This post is part of a weekly series of articles by doctoral canditates of the Alexander von Humboldt Institute for Internet and Society. It does not necessarily represent the view of the Institute itself. For more information about the topics of these articles and asssociated research projects, please contact presse@hiig.de.
This post represents the view of the author and does not necessarily represent the view of the institute itself. For more information about the topics of these articles and associated research projects, please contact info@hiig.de.
Sign up for HIIG's Monthly Digest
and receive our latest blog articles.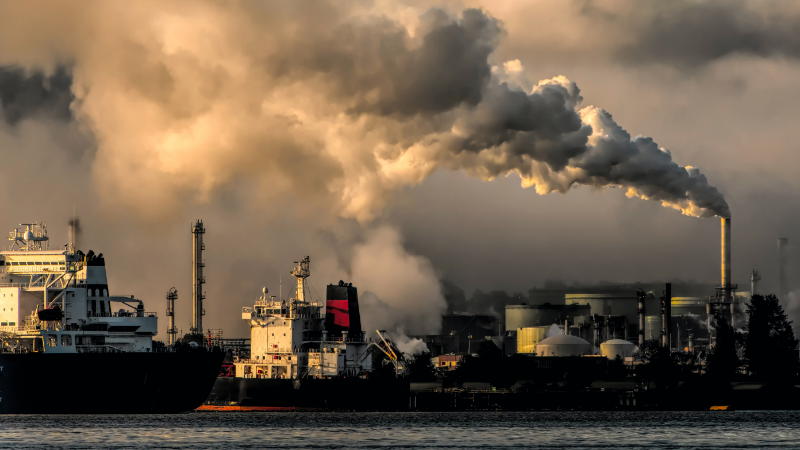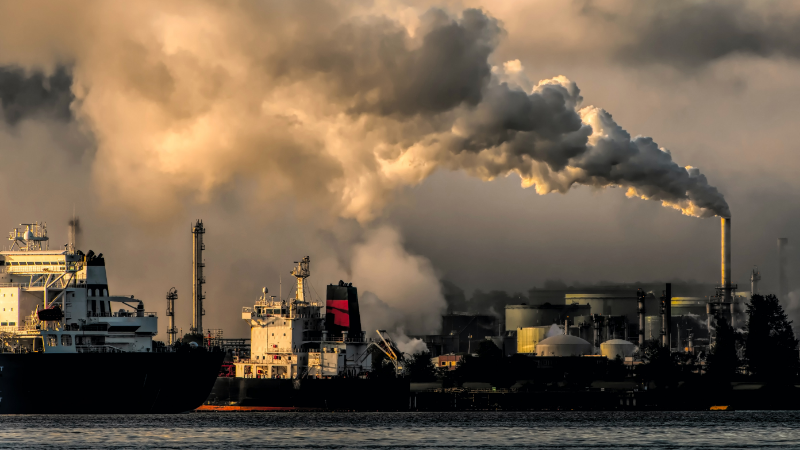 Can digital supply chains help the industry to become more sustainable? Researchers at the Research Institute for Sustainability (RIFS) at the Helmholtz Centre Potsdam explored the opportunities and risks of...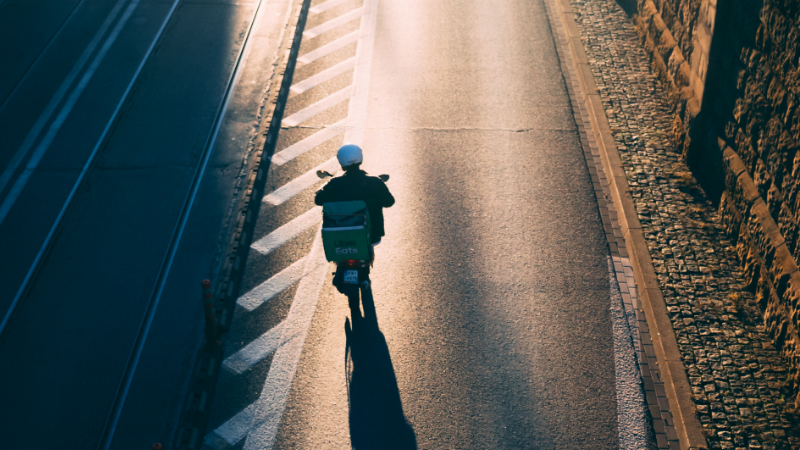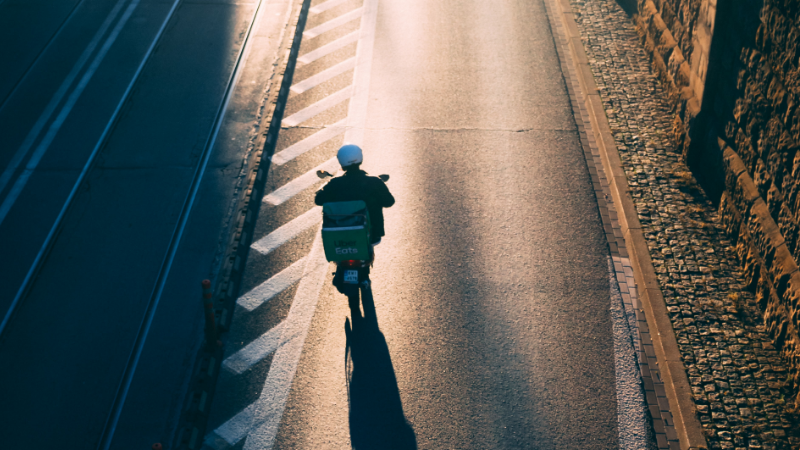 The gig economy in Kenya is growing rapidly but conditions for workers are often precarious. We investigated the livelihoods of gig workers.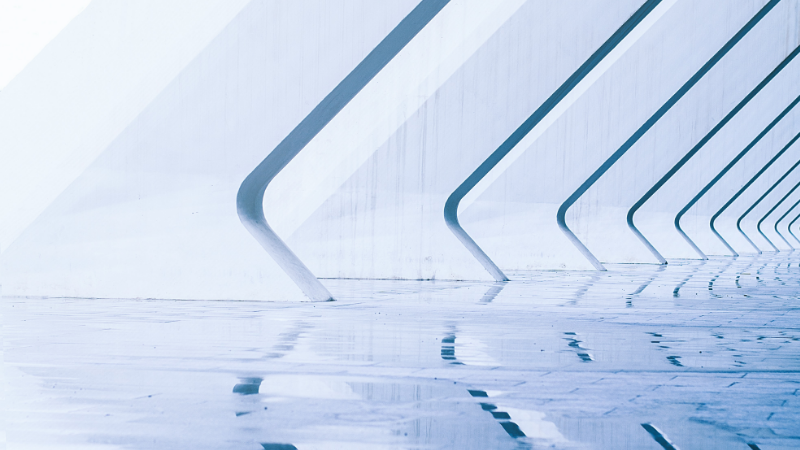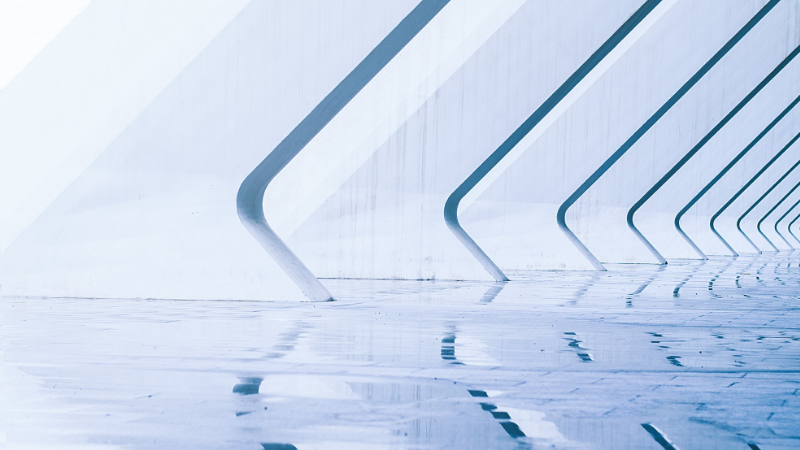 Can machines be autonomous – or is it a human prerogative? This categorical question dominates many discussions on our relationship to purportedly intelligent machines. A human vs. machine rhetoric, however,...