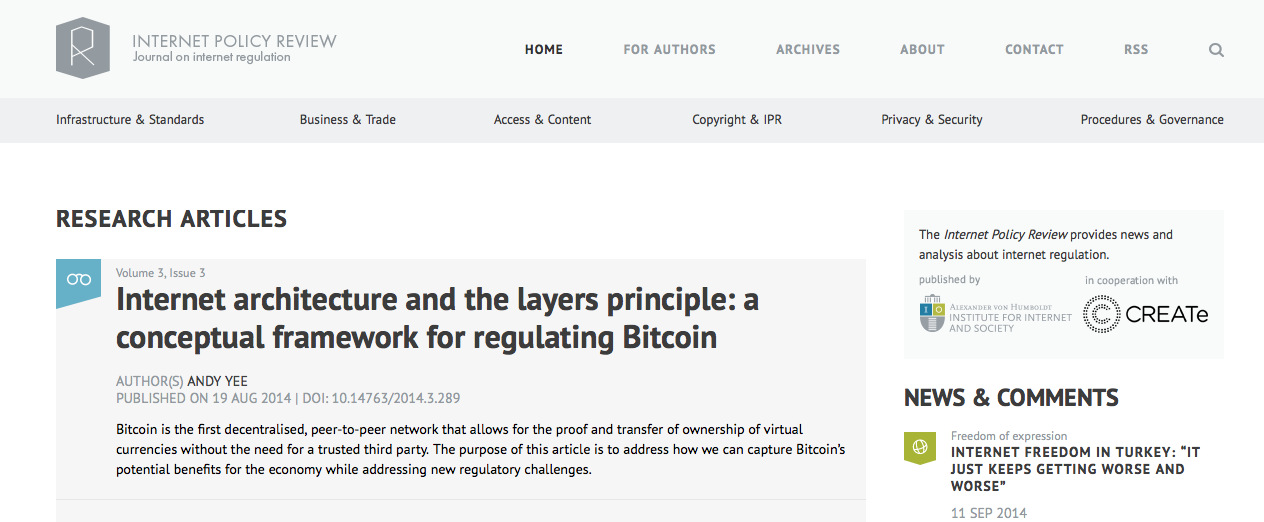 As a part of the Alexander von Humboldt Institute for Internet and Society and its research area Internet Policy and Governance emerges the Internet Policy Review (IPR), a news and analysis service about internet regulation in Europe. All articles are published under policyreview.info and the IPR provides with additional news and follow up aggregation on its Twitter account |a|PolicyR.
Scope of the IPR
The Internet Policy Review tracks public regulatory changes as well as private policy developments which are expected to have long lasting impacts on European societies. The service's main platform and its complementary channels of communication are to form an authoritative resource on internet governance for academics, civil society advocates, entrepreneurs, the media and public policy makers alike. The idea is that the IPR offers resources and research that will add a layer of knowledge to current debates on internet policy. In a word, IPR's expertise resides in its clear and independent analysis of inter-European digital policy changes.
Contributors
At the intersection of academia and journalism, the IPR is driven by a small editorial team and a group of authors (see under 'Team' at the IPR). At present, it is looking for authors wanting to commit to a series of articles related to one particular internet policy issue, as well as guest contributors. The IPR is looking for analysis articles which either draw on research or make links with recent research. It is open to contributions from academia, civil society, the private sector and public enterprises. Feel free to contact the IPR directly (see 'Contact' at the IPR) or get in touch with Frederic Dubois.