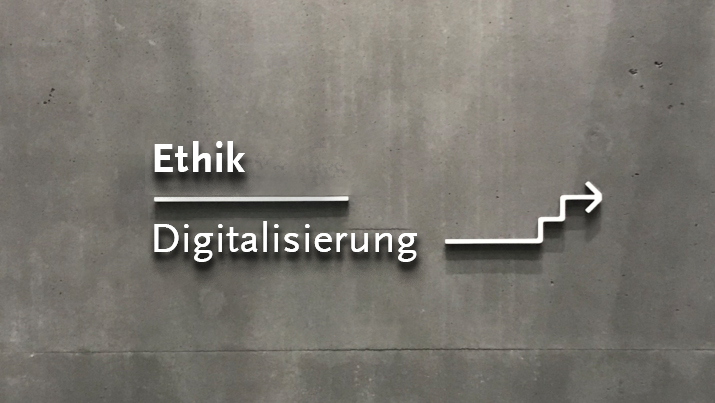 The fellows of the fourth sprint introduce themselves
In response to our Call for Applications, we received an overwhelming number of outstanding applications. We are proud to announce and recognise our 25 participants, a mix of academics and practitioners from 14 African countries, across a wide range of disciplines and focus areas.
The Sprint is a collaborative, open environment during which participants are expected to work with peers and experts from around Africa and beyond to produce evidence-based reflections on the digital economy and its implications particularly for Africa. We are pleased to introduce our fellows cohort that will take part in the endeavour.
HIIG Research Sprint | FELLOWS
&nbsp
Adio-Adet Dinika
Affiliation: University of Bremen, Germany
Area of Focus: Digitalisation, digital labour rights, digital economy
Animata Kidiera
Affiliation: Gaston Berger University, Senegal
Area of focus: digital law, AI ethics

Statement: "Taking part at the sprint has been a great challenge, opportunity and discovery for me as a PHD candidate dealing since newly about framework regulatory and ethics AI. I hope further that digital issues in Africa as data security may be highlighted and addressed."
Ayça Atabey
Affiliation: University of Edinburgh
Area of focus: data protection, information privacy, human rights
Bendjedid Rachad Sanoussi
Affiliation: Internet Society/ KNUST
Area of focus: network & telecommunications engineering

Statement: "Africa has a great potential for development thanks to digital technology, especially with the youth population. The dynamism of the youth counts a lot. Our Africa needs our young people to see their differences not as a gap but as an opportunity to do better for themselves and their communities. Also, girls and women must increasingly be encouraged to seize the digital opportunity."
Benjamin Akinmoyeje
Affiliation: Namibia University of Science and Technology
Area of focus: digital health applications

Statement: "Participating in the virtual sprint gives me the opportunity to build capacity and engage in the discourse of how Africa should play in the digital transformation era. It will be of immense importance if the virtual sprint can produce leaders and champions with capacity to shape Africa's broader engagement positively towards the ethical adoption of AI and digital transformations moving forward."
Blaise Bayuo
Affiliation: Tony Blair Institute for Global Change
Area of focus: technology & financial access, health technology
Bridget Boakye
Affiliation: Tony Blair Institute for Global Change
Area of focus: internet policy, AI ethics

Statement: "I was interested in being a part of the Sprint given the intersection of the topics explored and my work in internet policy. It's been a great opportunity to join likeminds committed to designing policy solutions fit for the challenges of digital age."
Emma Ruiters
Affiliation: Genesis Analytics
Area of focus: digital economy, ICT policy
Fatih Obafemi
Affiliation: Future Proof Intelligence
Area of focus: technology law, blockchain, cryptocurrency

Statement: "It is time for Africa to take a creator position and not just a consumer position with respect to emerging technologies. Developing a strong inclusive and comprehensive regulatory framework is a good way to start. I am excited to be part of this Fellowship where topics like this are discussed."
Halefom Abraha
Affiliation: University of Malta
Area of focus: cross-border data & jurisdiction, internet governance
Ibtissam Chafia
Affiliation: Mohammed 6 Polytechnic University/ OCP Group
Area of focus: data science, machine learning
Jaquelene Mwangi
Affiliation: Harvard Law School
Area of focus: law, technology, innovation
Julius Mboizi
Affiliation: Harvard Law School
Area of focus: technology policy & regulation
Lydia Namugabo
Affiliation: University of South Africa
Area of focus: information systems
Michael Asiedu
Affiliation: University of St. Gallen
Area of focus: digital censorship
Ngwinui Azenui
Affiliation: Denison University
Area of focus: economics, structural change

Statement: "We are in an increasingly globalized and knowledge-based era, and African countries are working towards becoming emerging markets and adopting new technologies. Well-defined rules, policies and better working institutions are necessary for African countries to reap the benefits of digitalization and develop their own technologies. The sprint helps foster such discussions and policy recommendations."
Oarabile Mudongo
Affiliation: Research ICT Africa; University of the Witwatersrand
Area of focus: AI surveillance, facial recognition

Statement: "With increased digitalization and datafication, there is a great need for global discourse on data policy and society. A topical issues I'm very passionate about, now this fellowship helps foster these debates through advocacy, multilateral collaboration and inputs from various stakeholders."
Odilile Ayodele
Affiliation: Independent
Area of focus: International relations, digital transformation
Olusesan Ayodele
Affiliation: Obademi Awolowo University
Area of focus: technology management, information engineering

Statement: "Africa should not experience digital colonization, the best time to act is now. My inclusion as a fellow in SPRINT has provoked my thought to design a regional ICT policy framework as a panacea towards digital sovereignty in the continent."
Peace Amuge
Affiliation: Women of Uganda Network
Area of focus: digital human rights, internet governance
Peter Mmbando
Affiliation: Southern Africa Youth Forum
Area of focus: digital rights & inclusion
Sadrag Shihomeka
Affiliation: University of Namibia
Area of focus:educational technologies, digital literacy

Statement: "Digital literacy serves as a pillar for digital liberated minds in Africa. Thereofre, my passion on digital ethics, online rights vs offline rights as well as digital de/colonialism initiatives prompted me to actively take part in this sprint. To me this sprint is an additional extension of direct democracy and online particiaptory sovereignity in Africa."
Sylvia Mutua
Affiliation: Communication University of China
Area of focus: content governance, digital literacy
Tarirayi Machiwenyika-Mukabeta
Affiliation: Bindura University of Science Education
Area of focus: educational technology, computer science
Winnie Kamau
Affiliation: Talk Africa
Area of focus: data journalism, data visualisation
About the research project
The research sprint is part of the NoC research project "The Ethics of Digitalisation – From Principles to Practices", which aims to develop viable answers to challenges at the intersection of ethics and digitalisation. Innovative formats facilitate interdisciplinary scientific work on application-, and practice oriented questions and achieve outputs of high social relevance and impact. The project promotes an active exchange between science, politics and society and thus contributes to a global dialogue on the ethics of digitalisation. 
Besides the HIIG, the main project partners are the Berkman Klein Center at Harvard University, the Digital Asia Hub, and the Leibniz Institute for Media Research I Hans-Bredow-Institut.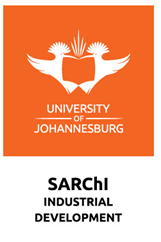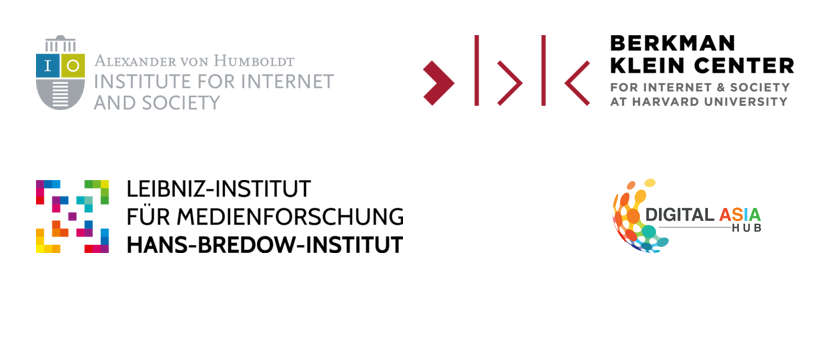 The project is under the patronage of Federal President Frank-Walter Steinmeier and is funded by Stiftung Mercator.

Project Team
Keep in touch
Would you like to receive the latest news on internet and social research? Subscribe to our newsletters.