Tech and aging: How to enable independent living with digital innovations
The health and care sector faces a myriad of irresolvable challenges. The questions are manifold: how can your older relatives age on their own terms, in their own home? How can understaffed healthcare facilities support their employees? How can changing demographics and changing needs be addressed? The digitalisation of care can provide important answers in the field of tech and aging.
Take a look at Frida Müller's everyday life: Frida is 86 years old and lives in an assisted living facility, where she has her own apartment. She receives help getting dressed in the mornings and her granddaughter visits her on weekends. As she has got older, she has become more afraid of falling when she goes for a walk or runs errands – in situations like these, she is concerned that she will not be able to get help quickly enough. The nurses are often short on time, so Frida often keeps these worries to herself. She also prefers not to burden her friends and family with medical questions.
To adequately respond to challenges like these on a systemic level, we need to bring together digital technologies and the perspectives of the elderly, their relatives, caregivers and the care sector along with its interdisciplinary researchers and diverse stakeholders. Key questions include: "Are there digital solutions that could support Frida when she feels anxious and left alone with her worries? What would these solutions look like? How would she use them?". The creation of a comprehensive, inter-disciplinary research environment is a necessary condition for designing and researching digital care and health technologies that adapt to people and their social environments and focus on the supporting and hindering factors for the usage of technology in caring for the aging population. This article highlights the contemporary problems of tech and aging and health as well as digitalisation in these areas.
There are two key ways of approaching such issues. The first concerns the user-centred design of digital solutions to relieve the burden on professional and family carers. The second is the Learning Lab research concept, which has a multi-disciplinary approach and constitutes the neighbourhood as a space where user-centred design is implemented, observed and evaluated. Against this backdrop, the Digital Urban Center for Aging and Health (DUCAH) initiative was launched – based on the principles of user-centred design and the Learning Lab approach.
Current aging debates on tech and aging
The current situation in the care sector is characterised by the effects of demographic change, the shortage of skilled workers, a high level of regulation and the emergence of new digital technologies. Elderly people and their families have to make difficult decisions to safeguard their well-being and happiness now and in the future. This includes the desire to maintain as much independence as possible and to stay in their own home. It can be hard for ever-smaller families to make these wishes a reality and take on the responsibilities of caring for their relatives. Nursing homes or nursing services come with their own challenges.
Frida Müller might have been very unwilling to relocate to her assisted living facility, uncomfortable with depending on strangers and the financial strain might have been difficult to manage. Especially in the nursing sector, employees take on large workloads with small wages because facilities tend to be understaffed, which can impact the quality of care they are able to deliver. While Frida Müller receives help, she does not feel adequately supported. Neither the nursing staff nor her family have the capacity to be there for her in her everyday life when she has a question or needs encouragement. At the same time, Frida would like to live as independently as possible.
Challenges of digital technologies in the care sector
In addition, the care sector is becoming more and more digital as new technologies emerge. Unfortunately, these digital solutions are not proven to be ready to use – often they meet neither the specific expectations of the elderly nor the wider living environment in which they find themselves. The elderly must adapt to complex and inflexible technical systems, which are often not unified, consistent or seamless. This causes various problems and challenges: first, people may be unable to adapt their living conditions to utilise these digital solutions and consequently have to move to a nursing home. They may misuse the technology or seek to work around it to avoid problems which would require asking for help. Second, most research settings in this field are similarly dysfunctional – they are highly artificial and built around the technologies to be researched rather than focusing on the desired outcome and the people. They thus resemble technology showrooms rather than the living environment in which they eventually will be used.
New forms of cooperation need to be created and more relevant stakeholders need to be integrated into development processes to meet these challenges. In the fields of aged care, healthcare, digital technology, district planning, neighbourhood development and housing construction, these problems can be tackled together and intersectoral solutions can be developed. In Frida Müller's case, for example a digital concierge service could give her support without limiting her independence. Katja Gast from Diakonie Deutschland and Jürgen Albert from Bundesärztekammer work on this solution at DUCAH:
"We want our concierge service to act as an anchor for people in their neighbourhoods on the topic of health and to empower them to become (digitally) enabled and involved"
To begin with, the service could include digital but also analogue prevention tips. Frida would have a point of contact when she has a question about her health in general. If a digital consultation was insufficient, she could also schedule an analogue appointment. A service like this must meet the needs of care facilities, residential partners, residents and their relatives, and caregivers.
User-centred design of digital solutions
How the elderly perceive and use technology to enable living as independently as possible is driven by their personal, social, cognitive and physical contexts. The potential user of a concierge solution needs good eyesight, good hearing, good tactile skills, supportive friends or family members to help them get used to the technology or an understanding of digital technologies. Abilities and factors like these vary greatly from person to person and change over time. Older people must not be seen as a homogeneous group of actors just because they are the same age: they will use, modify, and develop technologies in varied ways for many different and possibly contradictory reasons. While one person might be excited to use a concierge tool but cannot see the interface properly and needs voice control, Frida Müller might only need someone to encourage her to try it out. This is supported by Merkel and Kucharski (2019), who argue that it is important to include older users in all stages of the innovation and development process. Stakeholders need to carefully consider how to design, implement and adapt technologies to support aging in place.
In addition to the elderly person's point of view, the perspectives and needs of their support system, their families or professional carers, need to be taken into account as well, to ensure that the implemented technology is a long-term success. There are many steps that must be taken when integrating a concierge technology to improve an older person's health and well-being. It needs to be set up, it needs to be paid for, possibly by a health insurance provider, it needs to be explained to the person using it and this person needs to see its usefulness to continue working with it. The technician installing the hardware will not be able to meet these requirements. Instead, people that are trusted by the prospective concierge user, like eldercare providers or relatives, have to be able and willing to invest time and effort. This means including their needs and priorities when developing a digital solution. Great care must be taken to ensure that telecare systems do not feel like an imposed or even coercive measure to the person who should feel supported (Bächle, 2020). Understanding needs and individual creativity when customising systems is essential to the ethical use of digital and remote care, and this customisation process should be respected (Bächle, 2020). The development of technological products should always be viewed with one primary objective in mind: how can the elderly be supported in leading an independent, healthy life for as long as possible. This must include frameworks and policies that address people, regulation, physical spaces, relationships and participants' beliefs and attitudes.
DUCAH – The Learning Lab as a multi-disciplinary approach
Another aspect of tech and aging which has gained traction within debates of aging in the last few years is the significance of mobility and neighbourhood. The intensification of work on smart cities, transportation and digital health shows the need for forums in which exchange and mutual understanding of these objectives and logics can be facilitated and which then support sustained collaboration and co-design. Digital solutions such as smartwatch wearables with fall detection illustrate the intersection of mobility, technology and health. Such a device has the potential to encourage elderly people to move freely and feel safe, in their home but also in their local area. The Digital Urban Center for Aging and Health (DUCAH) was founded as a forum to bring together stakeholders from diverse fields and to create a neighbourhood-based Learning Lab. This will serve as a central reference space for a strategic multi-disciplinary approach to research as the design of solutions for aging is gaining relevance.
The DUCAH white paper "Aging, Independent Living and Society" by Paul Jackson et al. (2021) introduces the Learning Lab. It is based on the term Living Lab but goes further. The concept of Living Labs has gained currency as a way of testing applications within an existing social environment (Keyson et al., 2017) and has been applied to areas as diverse as traffic management and cultural heritage. Furthermore, Living Labs are "user-centered, open innovation ecosystems based on a systematic user co-creation approach, integrating research and innovation processes in real life communities and settings" (European Network of Living Labs, n.d.). The Learning Lab is a European conceptualisation to facilitate the testing of innovative concepts. Within it, the adaptation of technologies and systems to people and their needs can be observed and evaluated within a live environment. Any evaluation should take into account interoperability and collaboration in digital ecosystems as well as best practices in digitally supported care organisation and provision. Does a concierge service provide the intended assistance in a person's everyday life and if not, what should be changed? How does an elderly person like Frida Müller utilise fall detection technology and does it make her feel safer moving in her local area? Questions like these can be explored holistically in the Learning Lab with a participatory design approach and multidisciplinary teams of technologists, health care specialists, public health researchers, business scientists and collaborations with policy makers, community administrators, technology developers, care providers, entrepreneurs, finance providers and other stakeholders. Together, these individuals and organisations can work to develop and test digital health and care solutions that help preserve the existing social environment for all generations.
If you would like to find out more about Aging, Independent Living and Technology and DUCAH, you can find the White Paper here.
References
Bächle, T. C. (2020). Narrative der digitalen Überwachung. In K. Hauptmann, M. Hennig, & H. Krah (eds.), Narrative der Überwachung. Typen; mediale Formen und Entwicklungen (pp. 225–253). Berlin: Peter Lang. Retrieved from https://library.oapen.org/bitstream/handle/20.500.12657/42776/9783631827475.pdf?sequence=1#page=227
Chrysikou, E., Rabnett, R., & Tziraki, C. (2016). Perspectives on the Role and Synergies of Architecture and Social and Built Environment in Enabling Active Healthy Aging. Journal of Aging Research, 2016. https://doi.org/10.1155/2016/6189349
European Network of Living Labs (n.d.). About Us. Retrieved from https://enoll.org/about-us/
Jackson, P., Schildhauer, T., Ulich, A., Pohle, J., & Jansen, S. A. (2021). Aging, Independent Living and Technology. Foundation for Internet and Society. https://doi.org/10.5281/zenodo.5026032
Keyson, D.V., Morrison, G.M., Baedeker, C., & Liedtke, C. (2017). Living Labs to Accelerate Innovation. In: D. Keyson, O. Guerra-Santin, & D. Lockton (eds.), Living Labs. Springer, Cham. https://doi.org/10.1007/978-3-319-33527-8_5
Merkel, S. & Kucharski, A. (2019). Participatory Design in Gerontechnology: a systematic literature review. The Gerontologist, 59(1), e16-e25. https://doi.org/10.1093/geront/gny034
This post represents the view of the author and does not necessarily represent the view of the institute itself. For more information about the topics of these articles and associated research projects, please contact info@hiig.de.
Sign up for HIIG's Monthly Digest
and receive our latest blog articles.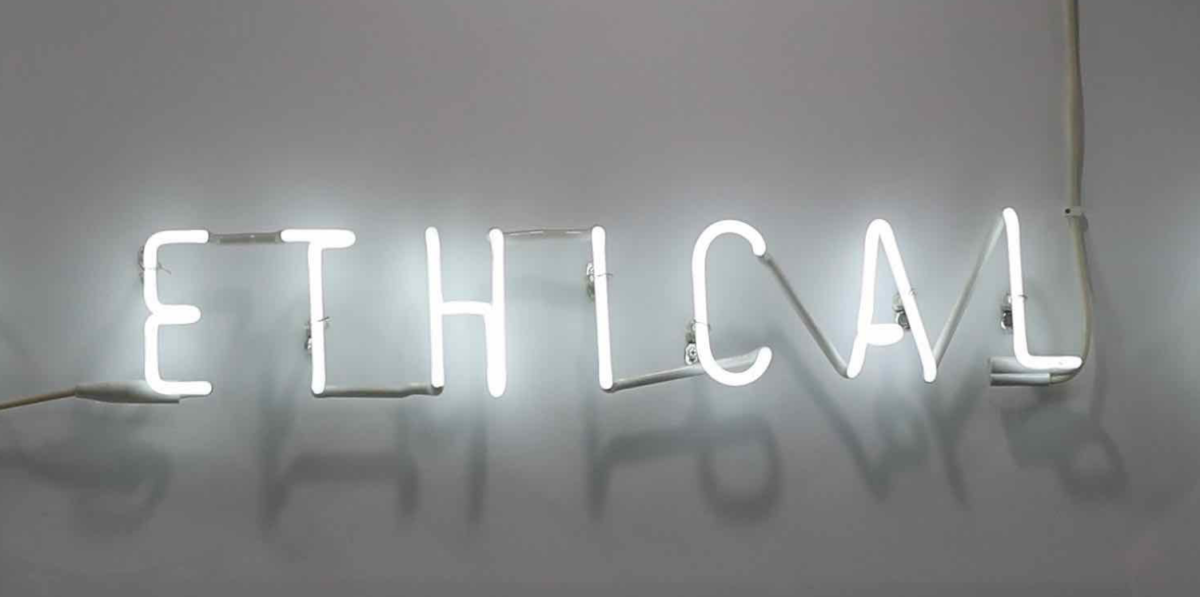 Whether civil society, politics or science – everyone seems to agree that the New Twenties will be characterised by digitalisation. But what about the tension of digital ethics? How do we create a digital transformation involving society as a whole, including people who either do not have the financial means or the necessary know-how to benefit from digitalisation?  And what do these comprehensive changes in our actions mean for democracy? In this dossier we want to address these questions and offer food for thought on how we can use digitalisation for the common good.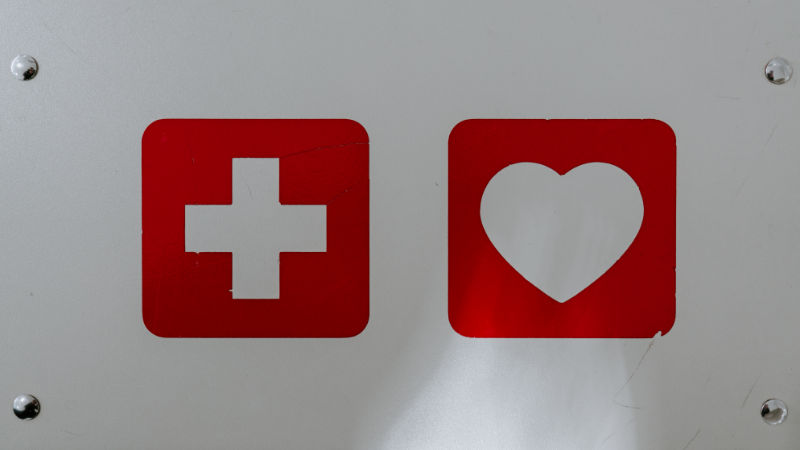 Personal data is particularly sensitive and worthy of protection in the health and care sector. What could good data governance look like here?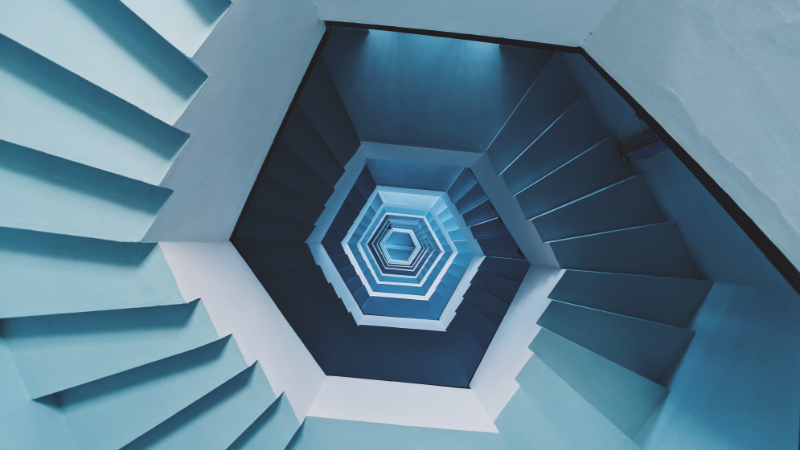 Considering the dynamics and processes related to the digitalization of the strategy making process results in a shift from digital strategy to digital strategizing. What's behind the concept?