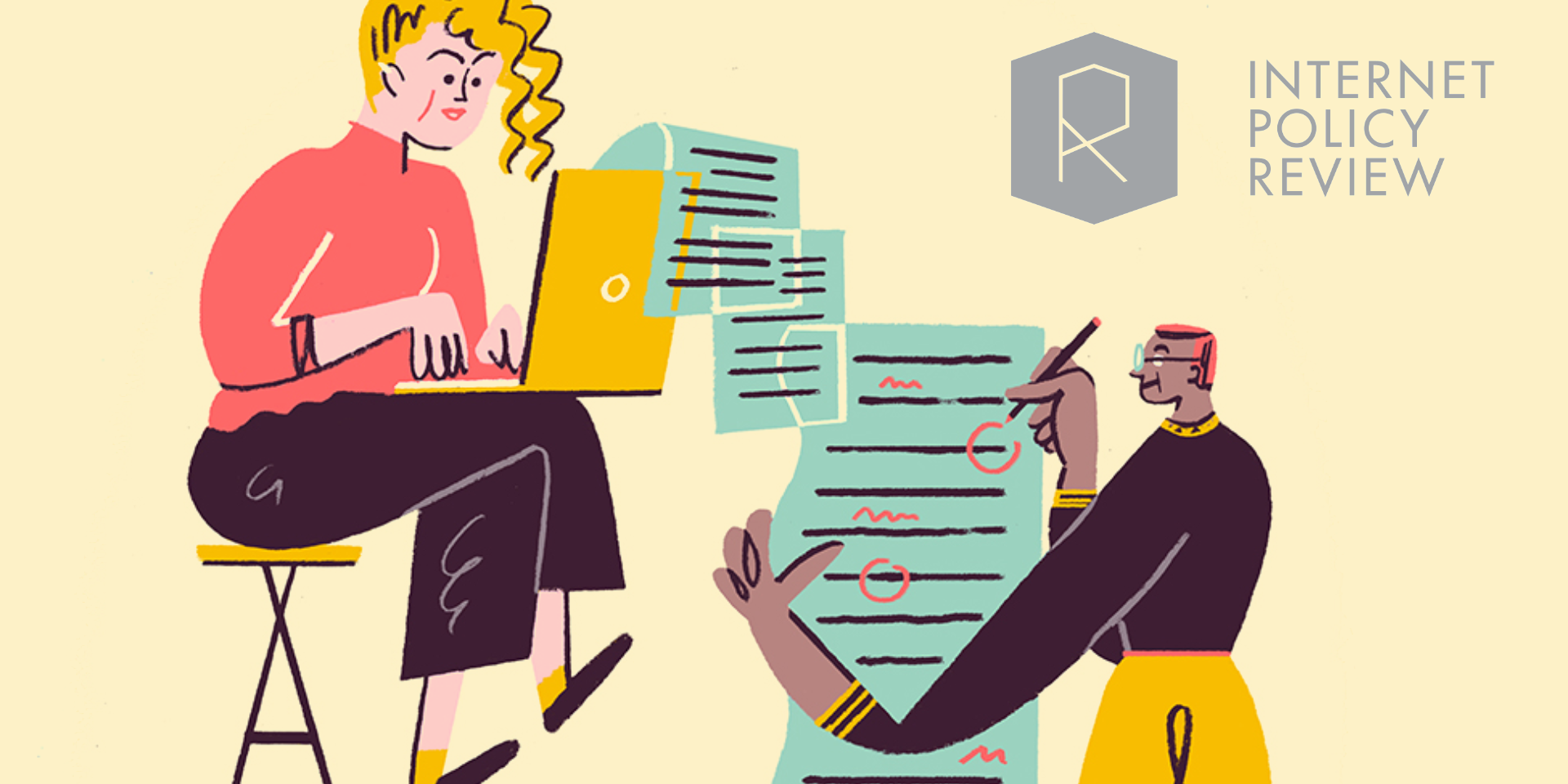 Student employee 75% (m/f/x) at the journal Internet Policy Review
You enjoy editing texts in English, keeping an eye on content and technical details, and international communication with people from different contexts? Then the Journal Internet Policy Review is the right place for you! Support the editorial team on content and organisation as a student assistant and celebrate the 10th anniversary of the open access publication with us.
The Alexander von Humboldt Institute for Internet and Society (HIIG, Berlin) is looking for a
Student Assistant 75% (m/f/x)
in the area of editorial assistance
As a student assistant, you will support the journal Internet Policy Review (open access journal on internet regulation; managing editor: Frédéric Dubois) and get to know the daily editorial work from an interdisciplinary perspective. The time committment is 15 hours per week. The place of work is Berlin, mobile working is possible by arrangement. Working hours will be determined individually by arrangement.
Your tasks include:
Checking the suitability of text submissions
Proofreading and checking texts, especially references
Preparing texts in the backend of the journal website (content management system Drupal)
Communication with international editors and reviewers
Leading conception and organisation of events in the context of '10 years Internet Policy Review'.
Support for website development
Community maintenance, e.g. on social media (Twitter, Mastodon and LinkedIn)
What you should bring:
very good English skills, both written and spoken
first experiences in the field of editing, journalism or publishing
knowledge of internet studies, media and communication sciences, or comparable fields of study
interest in interdisciplinary scientific work
German language skills are an asset
experience with content management systems such as Drupal, Open Journal Systems and/or WordPress is an asset, as is experience with Zotero
An affinity for technology and programming is also an asset
Ability to work in a team
What we can offer:
Flexible working hours by arrangement
Working in an international work environment in a collegial team
An interdisciplinary working environment that encourages independent and self-reliant work
Insight into an innovative open access journal that is in the process of establishing itself
Apply:
Deadline: March 19, 2023.
Compliance with severe disability guidelines is guaranteed. We promote professional equality! Applications are welcome from all people, regardless of gender (m/w/x)) and origin.
Please submit your complete application documents with cover letter, CV and, if applicable, certificates/references via our online form. The review of applications begins immediately, but remains open until a suitable applicant has been found. The careful screening and selection of our new team members is very important to us and we ask for your understanding that we will conduct several selection interviews as part of the process. If you have any questions regarding the content of the position, please contact Frédéric Dubois (frederic.dubois@hiig.de). For more information about the institute, please visit www.hiig.de/en.
Managing Editor (on parental leave): Internet Policy Review | Network Coordinator Create
Keep in touch
Would you like to receive the latest news on internet and social research? Subscribe to our newsletters.
Meet the HIIGSters
Our colleagues introduce thmselves.