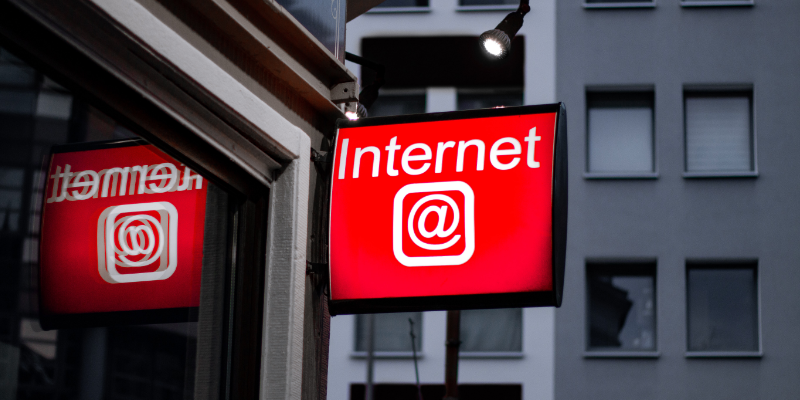 Student assistant (m/f/x) for online editing of the Internet Policy Review
You follow internet policy discussions closely and have a keen interest in open access in scientific publishing; you have editorial reflexes and an eagle's eye; you have a good command of content management systems. If most of the above stick, then please do consider applying to this position asap.
We are looking for an enthusiastic
student assistant (m/f/x)
for the journal of the Alexander von Humboldt Institute for Internet and Society (HIIG), Internet Policy Review.
You will work in close collaboration with the managing editor of the Internet Policy Review by contributing your own ideas and experience. Together with the project management, you will focus on the planning, implementation and post-processing of the articles, which are both scientifically rigorous and journalistically accessible. Your tasks will also include formatting graphics and tables, making graphical and technical adjustments to the policyreview.info website, and communicating with authors, reviewers, editors, and other colleagues.
The time investment is 60 hours per month. Working hours will be individually agreed upon.
About you:
You should be enrolled in a Bachelor's or Master's programme at a university,
You speak and write fluent German and excellent English,
You are confident writing and editing (mainly proofreading) texts English,
You have knowledge of common graphics and office programs as well as experience with content management systems (such as Drupal and/or Open Journal Systems),
You are interested in scientific and political debates in the field of internet and society,
Also, the following are important assets:
Experience in editing or open access publishing,
A high level of accuracy, creativity, teamwork, organisational skills, and reliability,
The ability to keep track of processes, make and keep agreements, and manage smaller projects independently,
The ability to be present at the institute and at events in Berlin.
What we offer:
A varied range of tasks and the opportunity to help develop a leading interdisciplinary e-journal,
A very dynamic, open and interdisciplinary team in a forward-looking institute in the centre of Berlin.
You will gain insight into the daily routine of research and publication and deal with current topics in the field of internet and society, more particularly internet policy.
A salary (12,50€/hour) based on the Berlin collective agreement for student employees.
Please submit your complete application with a cover letter, CV and certificates/references via our online form. The review of applications will begin on 1 September 2021. The call for applications will remain open until a suitable candidate has been found. The careful screening and selection of our new team members is very important to us and we ask for your understanding that we will conduct several selection interviews as part of the process. If you have any questions regarding the content of the position, please contact Frédéric Dubois. For more information about the institute, please visit hiig.de/en. For more information on Internet Policy Review, please visit policyreview.info.
Keep in touch
Would you like to receive the latest news on internet and social research? Subscribe to our newsletters.
Meet the HIIGSters
Our colleagues introduce thmselves.