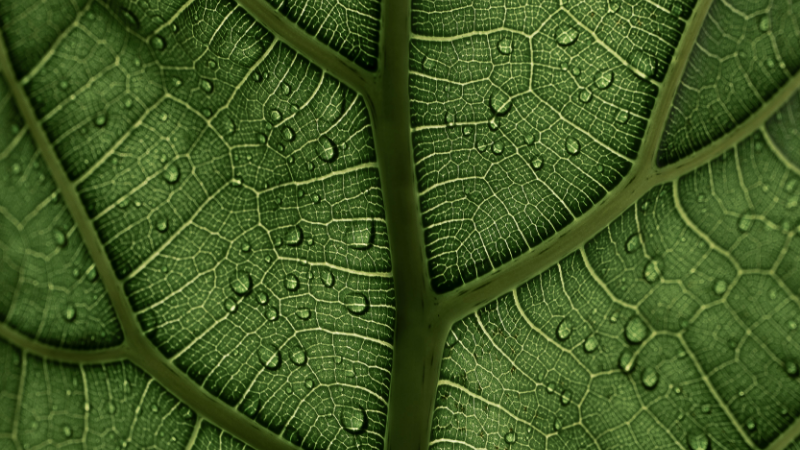 Research Sprint: Green Technology, Entrepreneurship & Climate
The goal of the research sprint is to support promoting green technology startups and incubators in Vietnam and Mexico specifically and in the Global South more generally. Therefore, the research sprint focuses on exploring the reasons behind two persistent challenges in the Vietnamese green technology ecosystem: the shortage of aspiring entrepreneurs and the lack of investments.
To enable the researchers to conduct an in-depth analysis of these challenges and develop actionable knowledge and policy recommendations, participants in the research sprint will be divided into two teams. The first team will explore the motives driving aspiring green technology entrepreneurs and the obstacles they face. A second team will study the factors that encourage or inhibit investors who wish to support green technology startups. The focus of the sprint will be on green technology startups that develop digital solutions for the energy, mobility or agricultural sector.
The teams will analyse existing data, documents and studies and conduct additional primary data collection. Data access will be facilitated by the Digital Transformation Centers in Vietnam and Mexico. The teams will receive guidance and input from HIIG researchers on topics such as digital entrepreneurship and sustainability as well as on how to increase the impact of their research.
Towards the end of the research sprint, the teams will write policy briefs to provide guidance to policy makers on how to promote green technology entrepreneurship and investment. Moreover, the findings of the research sprint will be integrated into local activities of the Sustainability, Entrepreneurship and Global Digital Transformation (SET) project, including multi-stakeholder dialogues and public events in Vietnam and Mexico. For example, the key findings of the research sprint will be presented during the Green Economy Forum & Exhibition 2022 in Ho Chi Minh City, Vietnam on 30 November 2022.
Closing week in Vietnam I EVENTS
Friday, 25 November 2022 · Goethe Institut Hanoi
Green Technologies. Opportunities and challenges for sustainable digitalization working for climate
Wednesday, 30 November 2022 · Green Economy Forum & Exhibition (GEFE), Ho Chi Minh City
Panel Discussion & Multi-stakeholder dialogue on Green Technology, Digital Entrepreneurship and Climate
HIIG Research Sprint | FELLOWS
&nbsp
Arturo Sánchez Carmona
Affiliation: Technical director at Bioenergy Futures Laboratory (Mexico) and Researcher at Centre of Research and Advanced Studies (Mexico)
Research area: Advance biofuels, biorefinery design, sustainability analysis
Twitter: @ArturoS52651303
LinkedIn: Arturo Sánchez
Daniel Martín Gallego Cheno
Affiliation: Doctoral student at Tecnológico de Monterrey (Mexico)
Research area: Circular economy
LinkedIn: Daniel Gallego
Dek Vimean Pheakdey
Affiliation: Doctoral student at Hiroshima University (Japan)
Research area: Solid waste management, climate change
LinkedIn: Dek Vimean Pheakdey
Emily Burlinghaus
Affiliation: German Chancellor Fellow of Alexander von Humboldt Foundation, Institute for Advanced Sustainability Studies (Germany)
Research area: Clean energy policy, battery supply chain sustainability
Twitter: @EBurlinghaus
LinkedIn: Emily Burlinghaus
Hoang Anh Tuan
Affiliation: Associate Professor at Ho Chi Minh City University of Technology (Vietnam)
Research area: Renewable energy, energy efficiency, energy management
José Ignacio Huertas
Affiliation: Professor at Tecnológico de Monterrey (Mexico)
Research area: Energy, air pollution, and smart mobility
Mohammad Atif
Affiliation: Analyst at Tata Consultancy Services (India)
Research area: Technology policy, digital platforms and ecosystem, corporate sustainability
Twitter: @m_atifaleem
LinkedIn: Mohammad Atif Aleem
Pablo Pérez Akaki
Affiliation: Professor at Tecnológico de Monterrey (Mexico)
Research area: Agri-food global value chains, territorial development, geographical indications
Twitter: @ppakaki
LinkedIn: Pablo Pérez Akaki
Paul Vilchez
Affiliation: Associate Researcher at Alexander von Humboldt Institut für Internet und Gesellschaft (Germany)
Research area: Entrepreneurship, digitalisation, and climate change
LinkedIn: Paul Vilchez
Regina Cervera
Affiliation: Projects coordinator at AI for Climate Initiative at C Minds (Mexico)
Research area: AI for climate, biodiversity protection, technology for impact
Twitter: @rexcerv
LinkedIn: Regina Cervera
Stephane Kouassi
Affiliation: Researcher at Goethe University Frankfurt (Germany)
Research area: Contextual and cultural determinants of entrepreneurship, innovation and transnational entrepreneurship ecosystems
LinkedIn: Stephane Kouassi
About the project
The Sustainability, Entrepreneurship and Global Digital Transformation (SET) research group has set itself the goal of addressing issues relating to digitalisation, particularly in Africa and Southeast Asia. Through the inclusion of social needs and effective stakeholder communication, future-oriented, sustainable and locally sensitive approaches will be developed in nine countries. With a particular focus on the topics of entrepreneurship, the future of work, and issues of AI in connection with sustainability and climate protection, HIIG is working with local stakeholders to build application-oriented expertise.
SET is part of the overarching project in cooperation with the Federal Ministry for Economic Cooperation and Development (BMZ) and the Gesellschaft für internationale Zusammenarbeit (GIZ). HIIG supports the BMZ's Digital Transformation Centers (DTCs) as a scientific partner and carries out exchange and research formats in partner countries.

Keep in touch
Would you like to receive the latest news on internet and social research? Subscribe to our newsletters.
Part of the science communication project
Aktuelle Projektnachrichten