Social media usage as a marketing tool for video content
This article analyses how different film and video formats like movies (cinema), series (TV or VoD) and webseries make use of social media platforms as communication tools (facebook, twitter and instagram). The focus lies on a content analysis, a comparison between the platforms and between the formats and on the frequency of posting. By identifying best practice cases the authors describe recommendations for film and video producers and distributors.
Unter der Überschrift Social TV ist die Nutzung von sozialen Netzwerken als Second Screen Angebot für Fernsehsendungen in Deutschland (vgl. Goldhammer et. al., 2015) beschrieben und untersucht worden. Davon ausgehend wird hier nicht die Nutzung aus Perspektive der Rezipient*innen analysiert, sondern wie die Produzent*innen/Distributor*innen verschiedener Bewegtbildformate die soziale Netzwerke zu Marketingzwecken nutzen. Dabei beschränkt sich das subjektiv ausgewählte Sample nicht nur auf deutsche Produktionen und beinhaltet Serien, Kinofilme und Webserien. Untersucht wird die Verwendung von Facebook, Twitter und Instagram als meist genutzte Plattformen, die Frequenz der Nutzung und eine inhaltliche Analyse der Posts. Als Fazit wird des Weiteren die Nutzung der verschiedenen Plattformen und die Unterschiede zwischen den einzelnen Formaten ausgewertet.
Allgemein lässt sich feststellen, dass die "sendungsbezogene Nutzung von Social Networking Sites (…) maßgeblich an Popularität gewonnen (hat). Über ein Drittel der deutschen [Internetnutzer*innen] geben an, dass sie parallel zur Sendung das Internet mit Sendungsbezug nutzen" (Pfadenhauer und Grenz, 2017, S. 116). Unterschieden wird an dieser Stelle zwischen einer synchronen und einer asynchronen Nutzung. Untersucht werden soll in dieser Studie nicht die Nutzung an sich, sondern Form und Inhalt der Kommunikation.
Methode
Das Sample umfasst folgende möglichst aktuelle Produktionen, die im Zeitraum der Datenauswertung entweder kurz vor, kurz nach oder während der Distribution (einer aktuellen Staffel) standen. Analysiert wurden jeweils die letzten 50 Posts der offiziellen Seiten auf den drei Plattformen zwischen August 2015 (Serien), Mai 2016 (Serien) bzw. Januar 2017 (Webserien) und Ende Februar 2017.
Auswertung
Zentrales Element der inhaltlichen Analyse ist die Nutzung von Materialien aus der konkreten Produktion, seien es es Standbilder, Making-Of Material oder einzelne Sequenzen, die als kurze Videos, Fotos oder auch animierten GIFs, Grundlage für die Posts in den sozialen Netzwerken darstellen. Weitere Elemente sind Bezüge zu aktuellen Ereignissen, die für den jeweiligen Content relevant sind. Seien es Preisgewinne, Starttermine oder sonstige offline-Events wie Preisverleihungen oder sonstiges. Besonders scheint sich die Verbindung zu anderen inhaltlich relevanten aktuellen Themen für Posts anzubieten. So nutzt House of Cards die Hauptfigur Frank Underwood, um auf aktuelle politische Themen Bezug zu nehmen. Die Webserie Starting from now zeichnet sich durch eine enge Verbindung zu der LGBTQ-Szene aus und nutzt diese Verbindung für ihre Social Media Aktivitäten. Die Spanne des Aufwandes, der in den sozialen Medien betrieben wird, reicht von der Verlinkung von Presseartikeln (z.B. Toni Erdmann), über extra produzierte Videos (z.B. Fack Ju Göhte 2 Darstellerin Jella Haase rezensiert in ihrer Rolle literarische Werke) bis hin zu den Aktivitäten von Game of Thrones. Für diese Serie werden häufig Merchandise-Artikel und Aktionen beworben, Links zu anderen HBO-Seiten und Produktionen verwendet.
Generell lässt sich eine große transmediale Nutzung bei dieser Serie feststellen, die beispielsweise Fan Fiction, Facebook Live Events, Web Exclusive Content, Gewinnspiele und offline Events beinhaltet. Einige der Serien oder auch (Sequal-)Filme können auf eine bestehende Fangemeinde zurückgreifen und diese aktivieren. Ist dies nicht möglich, wird häufig auf andere bestehende Communities zurückgegriffen um Reichweiten zu steigern.
Die Frequenz der Kommunikation in sozialen Netzwerken gestaltet sich sehr unterschiedlich. Generell lässt sich beobachten, dass die meiste Aktivität von kurz vor der Ausstrahlung bis kurz danach stattfindet. Zwischen zwei Staffeln wird oft wenig gepostet. Die Frequenz der Aktivitäten reicht von 1-3 Posts pro Tag (LaLaLand), motiviert durch Kinostart und diverse Preisgewinne bis hin zu wenigen Posts ausschließlich zu einer Pressekonferenz (Babylon Berlin). Auch hier stellt Game of Thrones ein sehr aktives Beispiel dar, die auch zwischen den einzelnen Staffeln eine hohe Aktivität aufweisen.
Die drei verschiedenen Plattformen, Facebook, Twitter und Instagram werden sehr unterschiedlich genutzt. Größte Aktivitäten sind auf Facebook zu verzeichnen, wobei internationale Produktion auch auf Twitter sehr aktiv sind. Häufig werden gleiche Posts auf verschiedenen Plattformen gestreut, jedoch werden von den Nutzer*innen differenzierte Strategien für jede Plattform goutiert, was sich in den Reichweiten der einzelnen Posts messen lässt. Generell unterscheiden sich die Reichweiten sehr stark voneinander und reichen von wenigen hundert Nutzer*innen-Reaktionen bis hin zu ca. 300.000 Views für ein Post mit Video (LaLaLand). Von etlichen Produktion aus dem Sample werden auch nicht alle Plattformen aktiv genutzt. Bei anderen Produktionen (z.B. Deutschland 83) existieren für verschiedene Länder unterschiedliche Seiten in den Netzwerken. Wichtiges Marketingziel vor allem von seriellen Inhalten ist es auch, möglichst viele Abonnent*innen zu gewinnen, um diese dann bei der Distribution einer neuen Staffel reaktivieren zu können.
Beim Vergleich der unterschiedlichen Formate lässt sich erkennen, dass Produktion mit kleinen Budgets auch entsprechend weniger aufwändige Social Media Aktivitäten betreiben. So posten z.B. bei einigen Webserien die Produzent*innen oder Schauspieler*innen mit ihren privaten Accounts Inhalte. Ansonsten lassen sich keine fundamentalen Unterschiede zwischen den Formaten feststellen. Gemein ist allen Fällen, dass sie versuchen die Nutzer*innen möglichst zu einer Interaktion anzuregen. Erfolgreiches Beispiel ist die Tatort-Reihe, die es regelmäßig schaffen, dass der Hashtag #tatort ein Trend auf Twitter am Sonntag wird. Insgesamt lässt sich feststellen, dass Posts mit Videoinhalten deutlich größere Reichweiten erzielen.
Fazit
Auch wenn die positiven Effekte von Social TV teilweise bereits untersucht worden sind, so lassen sich diese Forschungen noch auf andere Formate und nicht nur auf die parallele Nutzung während der Ausstrahlung begrenzen. Positive Effekte zeigen sich im Bezug auf Werbung und Markenbindung (Harrington et. al., 2013), dem Impuls einzuschalten (Viacom, 2013) oder einer Auswirkung auf die Reichweite (Nielsen, 2013). Fazit dieser kleinen Untersuchung ist, dass viele Produzent*innen die Potentiale der Kommunikation in sozialen Netzwerken noch nicht systematisch ausschöpfen und etliche positive Beispiele verschiedener Formate existieren.
Anhang
Webserien
| | | |
| --- | --- | --- |
| Titel | Distributionskanal, Auftraggeber | Synopsis (Synopses are taken from the original website of each production. |
| Wishlist | YouTube, funk | Deutschlands erste Mystery-Webserie in 4K |
| World of Wolfram | YouTube, funk | Drei Zimmer, Küche Ork. |
| Der Lack ist ab | Sat.1 | Älterwerden und die Tücken des Familienlebens |
| Osmosis | Arte Creative | OSMOSIS ist die Zukunft des Online-Dating. Ein 3.0 soziales Netzwerk in Augmented Reality. Es ist keine einfache Dating-Website, aber die Plattform, auf der alle menschlichen Beziehungen ablaufen. |
| Discocalypse | Festivals | Eine leicht durchgeknallte deutsche Horror-Komödie als Web-Serie. |
| Starting from now | YouTube, Screen Australia u.a. | A lesbian web series that explores the lives of four inner-Sydney women as they struggle to work out who they are, find a place where they belong, and maybe even find someone to love along the way. |
| High Maintenance | HBO now, Vimeo | A nameless cannabis dealer delivers to clients with neuroses as diverse as the city they live in. |
| The wizard of Aus | SBS Australia | Jack decided that the wizarding world with all its dragons, dark wizards and stuff is just waaaay too intense for him and figures he might just move to Melbourne and try to live a normal life. |

Serien
Titel
Distributionskanal
Synopsis

House of Cards

Netflix, Sky

This wicked political drama slithers beneath the curtain and through the back halls of greed, sex, love and corruption in modern Washington D.C.

Babylon Berlin

ARD, Sky

Im Frühjahr 1929: Eine Metropole in Aufruhr. Ökonomie und Kultur, Politik und Unterwelt – alle befindet sich im radikalen Wandel

Game of Thrones

HBO

Summers span decades. Winters can last a lifetime. And the struggle for the Iron Throne has begun.

Deutschland 83

RTL, Sundance TV

"Deutschland 83" liefert den Nervenkitzel eines Spionage-Thrillers und öffnet die neuartige Perspektive eines Ost-Spions auf das Westdeutschland der 80er Jahre.

Man in the high Castle

Amazon Prime

We won't be silenced. The Man in the High Castle's Resistance Radio is broadcasting LIVE now.

Tatort

ARD

Der 1970 erstmals gesendete

Tatort

ist die am längsten laufende und beliebteste Krimireihe im deutschsprachigen Raum.
Kinofilme
Titel
Produzent
Synopsis

Fack Ju Göhte 2

Constantin Film

Im Nachfolger des Paukerfilm-Erfolgs von 2013 geht es mit krassem Humor und Blöd-Grammatik wieder end-unkorrekt zur Sache!

Toni Erdmann

Komplizen Film

TONI ERDMANN erzählt die Geschichte von Winfried, einem Musiklehrer mit einem ausgeprägtem Hang zum Scherzen, und seiner Tochter Ines, einer Karrierefrau, die um die Welt reist, um Firmen zu optimieren. Da Winfried zu Hause nicht viel von seiner Tochter sieht, beschließt er, sie spontan bei ihrem großem Outsourcing-Projekt in Rumänien zu besuchen.

LaLaLand

Summit Entertainment, u.a.

Set in modern day Los Angeles, this original musical about everyday life explores the joy and pain of pursuing your dreams.

Transformers: The Last Knight

Hasbro Studios, u.a.

Humans and Transformers are at war, Optimus Prime is gone. The key to saving our future lies buried in the secrets of the past, in the hidden history of Transformers on Earth. Saving our world falls upon the shoulders of an unlikely alliance

Ghost in the Shell (2017)

DreamWorks Pictures, u.a.

In the near future, the vast majority of humans are

augmented

with cybernetics, enhancing various traits like vision, strength, and intelligence.

Trainspotting: T2

Film4, u.a.

Twenty years have gone by. Much has changed but just as much remains the same. Mark Renton returns to the only place he can ever call home.
Literatur
Goldhammer, K., et. al., Social TV: aktuelle Nutzung, Prognosen, Konsequenzen, Schriftenreihe Medienforschung der Landesanstalt für Medien Nordrhein-Westfalen, VISTAS, Leipzig, 2015

Harrington, S., Highfield, T. und Bruns, A., More than a backchannel: Twitter and television, Participations. Journal of Audience and Reception Studies, 10 (1), 405-409, 2013

Nielsen, The follow-back: Understanding the two-way casual influence between Twitter activity and TV viewership, 2013

Pfadenhauer, M. und Grenz, T., De-Mediatisierung, Springer Fachmedien, Wiesbaden, 2017

Viacom, When networks network: TV gets social, 2013
This post represents the view of the author and does not necessarily represent the view of the institute itself. For more information about the topics of these articles and associated research projects, please contact info@hiig.de.
This post represents the view of the author and does not necessarily represent the view of the institute itself. For more information about the topics of these articles and associated research projects, please contact info@hiig.de.
Digital & Indiscipline: HIIG Explainer videos with English subtitles
Sign up for HIIG's Monthly Digest
and receive our latest blog articles.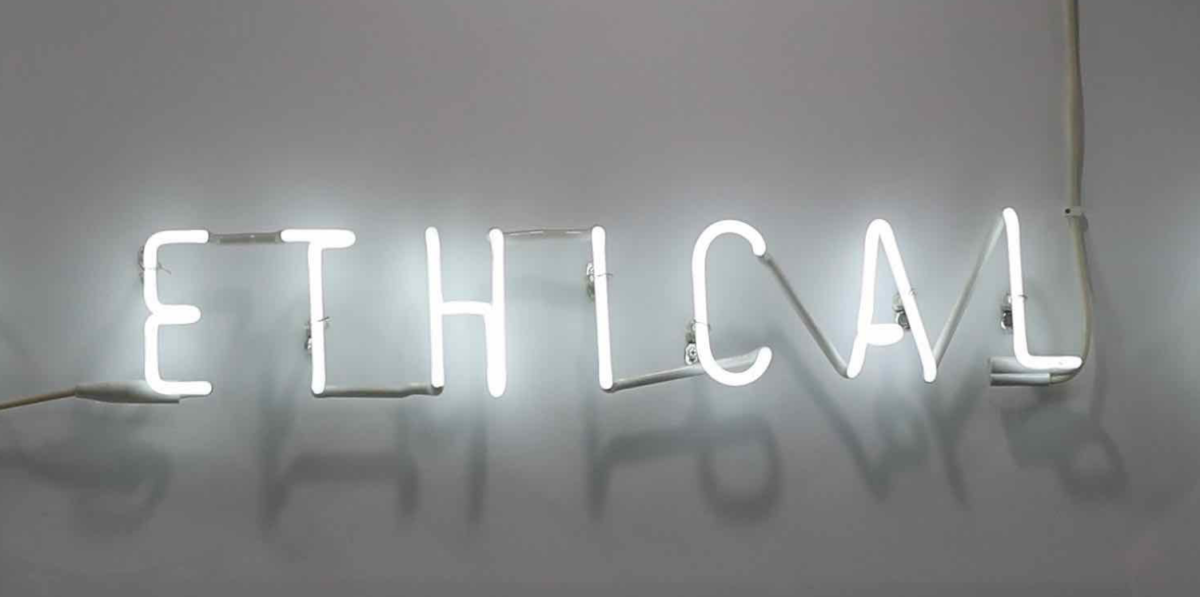 Whether civil society, politics or science – everyone seems to agree that the New Twenties will be characterised by digitalisation. But what about the tension of digital ethics? How do we create a digital transformation involving society as a whole, including people who either do not have the financial means or the necessary know-how to benefit from digitalisation?  And what do these comprehensive changes in our actions mean for democracy? In this dossier we want to address these questions and offer food for thought on how we can use digitalisation for the common good.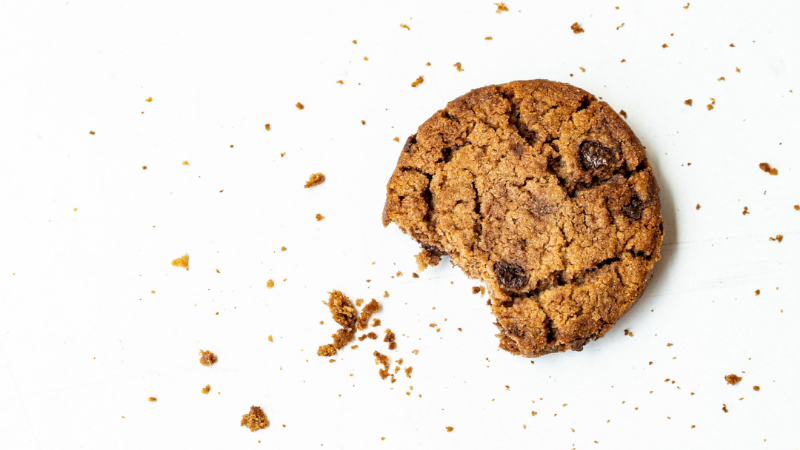 Have you ever asked yourself why you agree to privacy agreements like cookies on a website way faster and consider them less online then offline? That phenomenon is called the...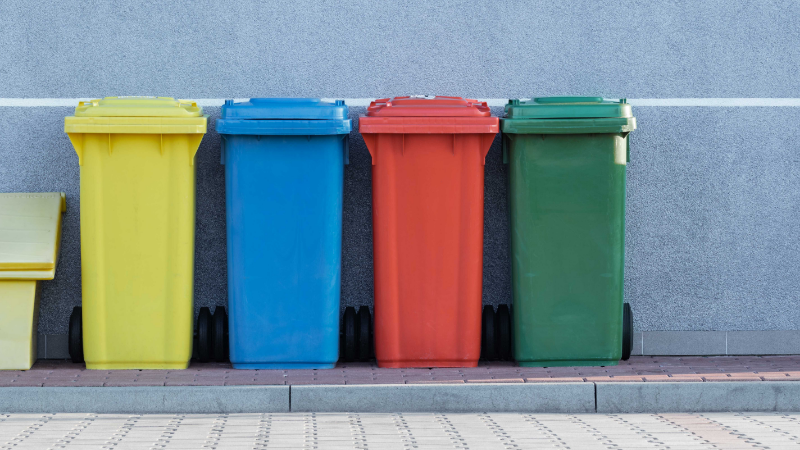 The research project "Ethics of Digitalisation" has developed rules for algorhithmic content moderation in social networks.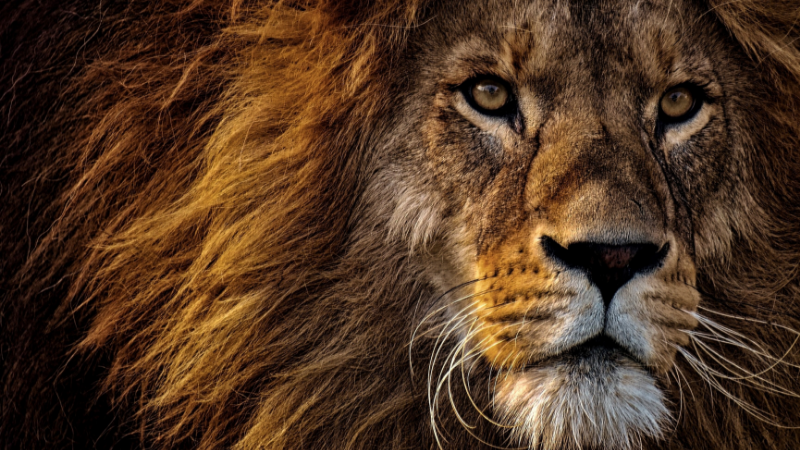 The Sustainability of AI is missing proper standards. EU's CSRD might be a new directive. But is it a toothless paper tiger or a sharp lion?