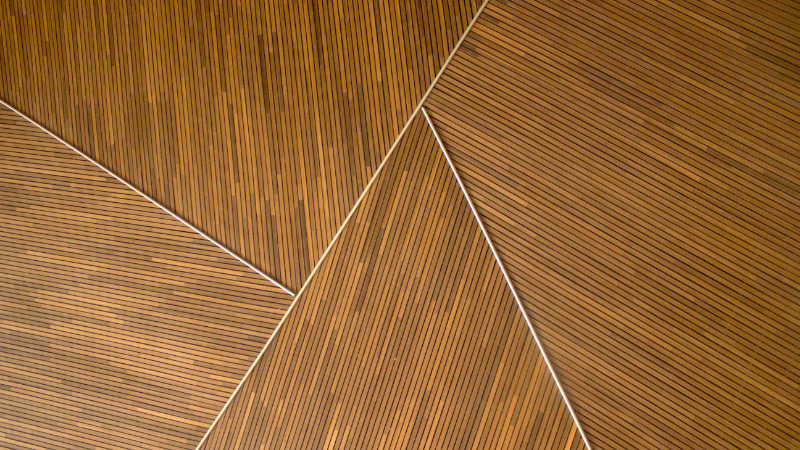 Research Sprint: Sustainable digital economies
This research sprint addresses the topic of online gig work in Ghana and specific aspects of work brokered via online platforms in the region. Over the course of eight weeks the research fellows, guided by the project team, develop approaches to inform practitioners and policy makers in Ghana about the country's online gigwork ecosystem and its governance. The sprint is taking place online and closes with a finishing week in Accra, Ghana.
Digital platforms have become central ecosystems for economic activity in the 21st century. On two-sided markets, they mediate between buyers and sellers of digital work or enable novel business opportunities. At the same time, they amplify existing polarisation of work, workers and economic resources and call for new regulatory measures in an increasingly uneven digital economy. Both the benefits and perils of the digital platform economy on the economic development pathway are distinctly visible in  sub-Saharan Africa. How can platform work in sub-Saharan Africa be shaped sustainably? What role does fairness play in regulation and the exchange between different interest groups? These are just some of the many pressing questions related to platform economy and regulation, which we address in an interdisciplinary research sprint with exciting structures for policy impact (both public and private).
The fellows collaborate in two research groups, each dealing with a different research question:
Group A is researching marketable skills and their teaching in local environments. 
Group B is looking at platform infrastructure and how it could be improved from a workers' rights perspective.
The research process was accompanied by several input sessions on methodology, work structure and research impact optimisation, utilising the Research Impact Canvas. This canvas – developed at HIIG – supports the fellows' aim of placing their findings with people and institutions involved in policy making and with agenda setting power, seeking to maximise the political consideration of their findings.
The findings will be presented at the closing week in Accra, Ghana in late July of 2022. The audience for these presentations will consist of relevant stakeholders such as local policy makers. Key questions regarding policy recommendations are the following:
How to bridge the online labour market division between rural areas and urban centres?

How to teach marketable digital skills, which enable a sustainable livelihood for online workers?

How to establish the legal status of workers as employees if they are employees in practice?

How to set up a foundational infrastructure to increase gig-work uptake?

How to improve the visibility and accessibility of platform work opportunities for everybody?
Closing week in Accra, Ghana
Towards the end of the research sprint, there will be a closing week in Accra. The fellows will meet in person and present the implications of their research to local policy makers and other relevant stakeholders during a multi-stakeholder dialogue on the governance of fairer gig work and a panel discussion on the future of the online labour economy. In addition, they will meet representatives from several local organisations, including the Ministry of Employment and Labour Relations, the Labour Research and Policy Institute and the Ghana Drivers' Union. The goal of these site visits is to provide an opportunity for background talks and networking with local partners.
After the research sprint, each group will publish a policy paper that will be shared with local stakeholders via the HIIG's communication channels. A second sprint will be conducted in autumn of 2022 with a focus on entrepreneurship, green technologies and climate change in Southeast Asia.
HIIG Research Sprint | FELLOWS
&nbsp
Setu Bandh Upadhyay
Affiliation: Researcher at Civic Media Observatory, Global Voices (The Netherlands)
Research area: Technology policy, governance and data-power relations, digital rights
Twitter: @setupadhyay
LinkedIn: Setu Bandh Upadhyay
Allan Ochola
Affiliation: MSc student at Kenyatta University (Kenya) and Fellow at Black Diplomat's Academy (Canada)
Rersearch area: Inclusive and responsible AI and data governance, open data and open science
Twitter: @allanochola
LinkedIn: Allan Ochol
Sam Rex Sagoe Babo
Affiliation: Research Associate at Kumasi Hive (Ghana)
Research area: Economics, public policy management
Digvijay Singh
Affiliation: PhD Candidate at Indian Institute of Technology Roorkee (India)
Research area: Sociology of Platform Work
Twitter: @_s_digvijay
LinkedIn: Digvijay Singh
Bayan Khosravi
Affiliation: Assistant professor of Information Technology management at Mehralborz Higher Education Institute (Iran)
Research area: Digital inclusion in the platform economy
Twitter: @BayanKhosravi
LinkedIn: Bayan Khosravi
Claire Shaw
Affiliation: Doctoral student at Aalto University (Finland)
Research areah: Social impacts of technologies
Sercan Demir
Affiliation: PhD candidate at the University of Cologne (Germany)
Research area: Digital platforms
John Kieti
Affiliation: PhD candidate at the School of Computing and Informatics at the University of Nairobi (Kenya)
Research area: Digital platforms and ecosystems, digital agriculture, platform governance
Twitter: @JohnKieti
Kiito Shilongo
Affiliation: Researcher at Research ICT Africa (South Africa)
Research area: Data governance and justice, sustainability and digital ecosystems
Brian Tshuma
Affiliation: Doctoral Research Fellow at Open Data Institute London (England)
Research area: Governance of data, algorithms and digital technologies in the global south
Twitter: @tsbriann
LinkedIn: Brian Tshuma
Angella Ndaka
Affiliation: PhD Candidate at the University of Otago (New Zealand)
Research area: Sociotechnical systems, sustainable agritech cultures, epistemic justice in technology design and adoption
LinkedIn: Angella Ndaka
Augustina Odame
Affiliation: Chief Executive Officer at Ghana Chamber of Technology (Ghana)
Research area: Digital governance, digital trade, digital inclusion
LinkedIn: Augustina Odame
About the project
The Sustainability, Entrepreneurship and Global Digital Transformation (SET) research group has set itself the goal of addressing issues relating to digitalisation, particularly in Africa and Southeast Asia. Through the inclusion of social needs and effective stakeholder communication; future-oriented, sustainable and locally sensitive approaches will be developed in nine countries. With a particular focus on the topics of entrepreneurship, the future of work, and issues of AI in connection with sustainability and climate protection, HIIG is working with local stakeholders to build application-oriented expertise.
SET is part of the overarching project in cooperation with the Federal Ministry for Economic Cooperation and Development (BMZ) and the Gesellschaft für internationale Zusammenarbeit (GIZ). HIIG supports the BMZ's Digital Transformation Centers (DTCs) as a scientific partner and carries out exchange and research formats in partner countries.

Keep in touch
Would you like to receive the latest news on internet and social research? Subscribe to our newsletters.
Part of the science communication project
Aktuelle Projektnachrichten