Ricard Espelt holds a Doctorate in Information Society and Knowledge from the Internet Interdisciplinary Institute (IN3) of the Open University of Catalonia (UOC), complemented by a degree in Fine Arts from the University of Barcelona. With a rich interdisciplinary background, he has delved deep into the junction of social sciences and humanities, with an emphasis on the digital landscape and its influence on society. He is a visiting researcher at the esteemed Alexander von Humboldt Institute for Internet and Society (HIIG) in Berlin, emphasizing gender-egalitarian platform work within the Social and Solidarity Economy.
As the Research Coordinator at the Consolidated Research Group Digital Commons at IN3 (UOC), he has spearheaded numerous impactful projects, ranging from European endeavours like Platform Work Inclusion Living Lab to the significant MatchImpulsa project. He's contributions to academia are vast, which includes peer-reviewed articles, conference proceedings, book chapters, and action-research books. Furthermore, as an independent researcher, Ricard Espelt has successfully managed socio-business projects in collaboration with giants like Google and has significantly contributed to academia by teaching and coordinating sessions at esteemed institutions like UPF, UAB, and IAAC.
In addition to he's academic pursuits, the cultural domain has benefited from Ricard Espelt's leadership as the manager of inLoft since 2021 and the promoter of the Desvestint Aliments Association.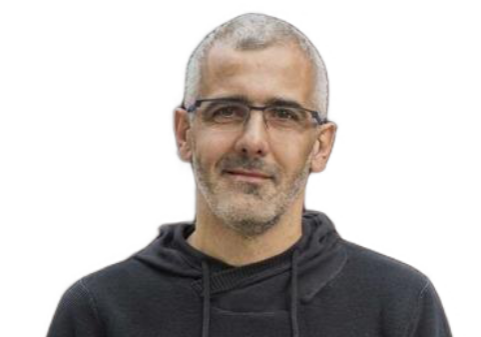 Position
Visiting researcher: Evolving Digital Society