Knowledge & Society: Shifts in knowledge production, organisation and transfer
Digital technologies change the way knowledge is produced, organized and communicated. In the Knowledge & Society research program, we therefore monitor this change. We conduct basic and applied interdisciplinary research in science and higher education studies. In doing so, we combine approaches from science and technology studies, information science, and organizational sociology. Our goal is not only to publish our results in high impact journals, but also to develop actionable knowledge for science policy and university management.
Research focus
We systematically cluster our current research on the transformation of academic knowledge production, organization, and dissemination through digital innovations into three focal areas:
Societal impact of research

How do science and society interact? How do actors from politics, the media, business and civil society process scientific findings? How can societal impact be measured and evaluated?

Current research projects

Innovation in higher education

How are digital learning innovations changing tertiary education and university organization? How can universities successfully master the digital transformation of university teaching?

Current research projects

Infrastructures of knowledge

How does research change with digital infrastructures? How do we ensure the autonomy and diversity of scientific publishing? What does digitization entail for good scientific practice?

Current research projects
Transfer formats
Based on our research, we create transfer and training formats for young researchers to support them in view of the changing working and research conditions.
Elephant in the Lab

In our blog journal, Elephant in the Lab, we address and discuss issues of science and innovation policy.

Twentyfourty


In the project 2040 – Utopias for a digital society we conducted a science communication experiment, which resulted in an open-access anthology and comprehensive teaching material. At the same time, we want to support early career researchers with our transfer and training formats in view of the changing working and research conditions.

Impact School

In cooperation with the Leibniz Research Network Open Science, we developed the Impact School, which provides training for doctoral students and postdocs on the topic of impact & knowledge transfer.
Head of Research Programme: Knowledge & Society
Head of Research Programme: Knowledge & Society
Explore current HIIG Activities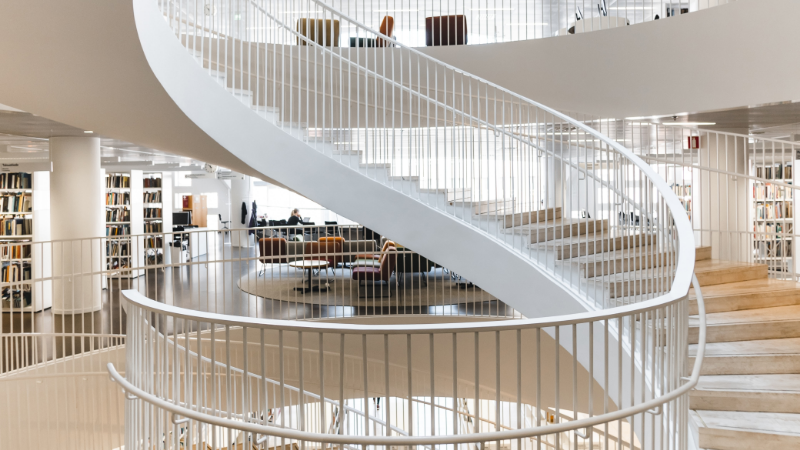 We explore the use of open education & educational technology to create, share and disseminate knowledge for all in our knowledge society.