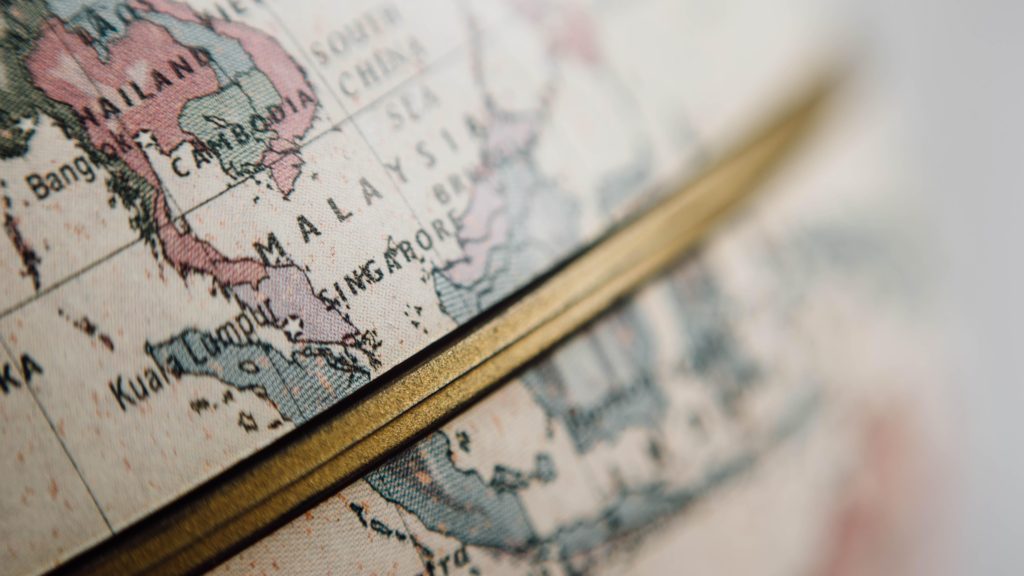 Global Constitutionalism and the Internet
The Global Constitutionalism and the Internet research group focuses on new legal and institutional approaches to transnational and global governance for a digital society. The group aims at translating widely accepted constitutional principles such as human dignity, fundamental rights and freedoms, democracy and participation, separation of powers and the rule of law into specific institutional arrangements that can claim legitimacy on different political levels.
In view of the increasing need for effective regulation of the internet as a global infrastructure for communication and control – i.e. for regulation beyond the state, not limited to but especially in the areas of the environment, security and trade – the group is seeking new approaches to the legal construction of processes and institutions in which human rights and democratic legitimation form the basis for a normative framework for the various forms of governance.
Global constitutionalism is to be understood as a normative theory that places the individual, not state structures, at its centre and sees generally accepted constitutional principles such as human dignity, freedom and equality rights, democracy and participation, the separation of powers and the rule of law as inviolable values in the increasingly dense world of politics. Relations between people at the global level and the legal framework will be explored. The aim is to "translate" these principles into democratic legitimised decision-making processes at the various political levels. The internet could play a significant role in this. This potential needs to be explored – but so do the risks associated with the use of information technologies – in order to understand the necessary normative consequences.
Global Constitutionalism and the Internet
In the Global Constitutionalism and the Internet research group, we investigate how technologies contribute to the formation of norms beyond the state and deal with the question of how these processes can be reconstructed from the perspective of constitutionalism theories. We address questions from the fields of data protection, cyber security and public administration that extend beyond their application cases from a both a transdisciplinary  and a legal point of view. We focus in particular on the following questions:
The individual

Can we think of different orders from the individual? What shifts result if we focus on the individual in the governance of the Internet or the reform of administration?

Global negotiation process

How are the new global orders that will shape life in the world being negotiated? How does unity and diversity emerge in areas such as data protection or IT and cyber security?

Digital constitution

What does a constitution mean in a "digital constellation"? What are the principles behind digital technologies such as the Internet?
Further research programmes
Completed research projects
Digital Civil Disobedience

The political phenomenon of civil disobedience has undergone a remarkable change in recent times, with the expression electronic civil disobedience coming into being in...
Journal Publications and Conference Proceedings:
Pernice, I. (2018). Risk Management in the Digital Constellation – A Constitutional Perspective (part II). Revista de Internet, Derecho y Política (IDP)(27), 79-95. Publication details
Edited Works:
Pernice, I. (2018). Global Cybersecurity Governance. A Constitutional Analysis. Global Constitutionalism, 7(1), 112-141. Publication details
Pernice, I., & Pohle, J. (2018). Privacy and Cyber Security on the Books and on the Ground. In , . Berlin, Germany: Humboldt Institute for Internet and Society. Publication details
Hölzel, J. (2018). Anonymisierungstechniken und das Datenschutzrecht. Datenschutz und Datensicherheit, 42(8), 502–509. Publication details
Celeste E. (2018). What is Digital Constitutionalism?, . Publication details
Djeffal, C. (2018). Künstliche Intelligenz – Beitrag Zum Handbuch Digitalisierung in Staat und Verwaltung. HIIG Discussion Paper Series, 2018(3). Publication details
Celeste, E. (2018). Digital Constitutionalism: Mapping the Constitutional Response to Digital Technology's Challenges. HIIG Discussion Paper Series, 2018(02). Publication details
Pernice, I. (2018). Risk Management in the Digital Constellation – A Constitutional Perspective (part II). Revista de Internet, Derecho y Política (IDP)(27), 79-95. Publication details
Pernice, I. (2018). Stärkung der Demokratie in der Digitalen Konstellation. In M. Ludwigs (Ed.), Festschrift für Matthias Schmidt-Preuss zum 70. Geburtstag. i.E.: Publication details
Djeffal C. (2018). Normative Leitlinien für Künstliche Intelligenz in Regierung und Verwaltung (Normative Guidelines for AI in Government and Public Administration). In Resa Mohabbat Kar & Basanta Thapa (Eds.), (Un)berechenbar? Algorithmen und Automatisierung in Staat und Gesellschaft (pp. im Erscheinen). Berlin: Fraunhofer Fokus. Publication details
Pohle, J. (2018). Datenschutz und Technikgestaltung: Geschichte und Theorie des Datenschutzes aus informatischer Sicht und Folgerungen für die Technikgestaltung. Berlin, Germany: Humboldt-Universität zu Berlin. Publication details
Pohle, J. (2018). Zur Zeitdimension der Schutzziele. DuD – Datenschutz und Datensicherheit, 42(1), 19-22. Publication details
Hölzel, J. (2017). Vom E-Government zum Smart Government. Deutsches Verwaltungsblatt, 132(16), 1015-1018. Publication details
Djeffal, C. (2017). Leitlinien der Verwaltungsnovation und das Internet der Dinge. In Klafki, A., Würkert, F., & Winter, T. (Eds.), Digitalisierung und Recht (pp. 81-117). Hamburg: Bucerius Law School Press. Publication details
Djeffal, C. (2017). Das Internet der Dinge und die öffentliche Verwaltung: Auf dem Weg zum Smart Government? Deutsches Verwaltungsblatt (DVBl), 808-816. Publication details
Papadopoulou, L., Pernice, I., & Weiler, J. H. H. (Eds.) (2017). Legitimacy Issues of the European Union in the Face of Crisis. In , . Baden-Baden: Nomos. Publication details
Pernice, I. (2017). E-Government and E-Democracy: Overcoming Legitimacy Deficits in a Digital Europe. In Papadopoulou, L., Pernice, I., & Weiler, J. H. H. (Eds.), Legitimacy Issues of the European Union In the Face of Crisis (pp. 287–316). Baden-Baden: Nomos. Publication details
Pohle, J. (2016). Die kategoriale Trennung zwischen 'öffentlich' und 'privat' ist durch die Digitalisierung aller Lebensbereiche überholt: Über einen bislang ignorierten Paradigmenwechsel in der Datenschutzdebatte. In Plöse, M., Fritsche, T., Kuhn, M., & Lüders, S. (Eds.), Worüber reden wir eigentlich? – Festgabe für Rosemarie Will (pp. 612-625). Berlin: Humanistische Union. Publication details
Djeffal, C. (2016). eGovernment upside down. Internet Policy Review. Publication details
Pernice, I. (2016). Global Constitutionalism and the Internet: Taking People Seriously. In Hofmann, R. & Kadelbach, S. (Eds.), Law Beyond The State. Pasts and Futures (pp. 151-205). Frankfurt/New York: Campus Verlag. Publication details
Pernice, I. (2016). Multilevel constitutionalism and e-democracy. Internet Policy Review. Publication details
Djeffal, C. (2015). Neue Sicherungspflicht für Telemediendiensteanbieter: Webseitensicherheit jetzt Pflicht nach dem IT-Sicherheitsgesetz. MultiMedia und Recht (MMR)(18), 716-721. Publication details
Pernice, I. (2015). Das Völkerrecht des Netzes. Konstitutionelle Elemente eines globalen Rechtsrahmens für das Internet. In Biaggini, G., Diggelmann, O., & Kaufmann, C. (Ed), Polis und Kosmopolis: Festschrift für Daniel Thürer. Zürich/St. Gallen, Switzerland: DIKE/ Nomos. Publication details
Pernice, I. (2014). Die Verfassung der Internetgesellschaft. In A. Blankenagel, Den Verfassungsstaat nachdenken (pp. 171-208). Berlin: Duncker & Humblot. Publication details
Pohle, J. (2014). Kausalitäten, Korrelationen und Datenschutzrecht. In Pohle, J., & Knaut, A. (Eds.), Fundationes I: Geschichte und Theorie des Datenschutzes (pp. 85-105). Münster: Verlag Monsenstein und Vannerdat. Publication details
Pohle, J. & Knaut, A. (2014). Fundationes I: Geschichte und Theorie des Datenschutzes. Münster: Verlag Monsenstein und Vannerdat. Publication details
Pernice, I. (2014). The EU – A Citizens' Joint Venture. Multilevel Constitutionalism and Open Democracy in Europe. In José M. Magone (Ed.), Routledge Handbook of European Politics (pp. 184-201). Abingdon: Routledge. Publication details
Pernice, I. (2013). Die Politik und die Internet-Gesellschaft. In Franzius, C. et al (Eds.), Beharren. Bewegen. Festschrift für Michael Kloepfer zum 70. Geburtstag (pp. 102-118). Berlin: Duncker & Humblot. Publication details
Book contributions and chapters:
Pohle, J. (2016). Die kategoriale Trennung zwischen 'öffentlich' und 'privat' ist durch die Digitalisierung aller Lebensbereiche überholt: Über einen bislang ignorierten Paradigmenwechsel in der Datenschutzdebatte. In Plöse, M., Fritsche, T., Kuhn, M., & Lüders, S. (Eds.), Worüber reden wir eigentlich? – Festgabe für Rosemarie Will (pp. 612-625). Berlin: Humanistische Union. Publication details
Pernice, I. (2015). Das Völkerrecht des Netzes. Konstitutionelle Elemente eines globalen Rechtsrahmens für das Internet. In Biaggini, G., Diggelmann, O., & Kaufmann, C. (Ed), Polis und Kosmopolis: Festschrift für Daniel Thürer. Zürich/St. Gallen, Switzerland: DIKE/ Nomos. Publication details
Pernice, I. (2014). Die Verfassung der Internetgesellschaft. In A. Blankenagel, Den Verfassungsstaat nachdenken (pp. 171-208). Berlin: Duncker & Humblot. Publication details
Pernice, I. (2013). Die Politik und die Internet-Gesellschaft. In Franzius, C. et al (Eds.), Beharren. Bewegen. Festschrift für Michael Kloepfer zum 70. Geburtstag (pp. 102-118). Berlin: Duncker & Humblot. Publication details
Books:
Pohle, J. (2018). Datenschutz und Technikgestaltung: Geschichte und Theorie des Datenschutzes aus informatischer Sicht und Folgerungen für die Technikgestaltung. Berlin, Germany: Humboldt-Universität zu Berlin. Publication details
Activities:
Risk Management in the Digital Society - A Constitutional Perspective
Managing risk in the digital society: Internet, Law & Politics (Session: Panel on Privacy & Data Protection). Law and Political Science Studies - Universitat Oberta de Catalunya. Cosmocaixa, Barcelona, Spain: 30.06.2017
Ingolf Pernice