Problem-oriented research on Internet & Society
The Alexander von Humboldt Institute for Internet and Society (HIIG) aims to broaden the theoretical and empirical foundation of internet and society research in order to contribute to a better understanding of digital society.
Throughout the process of digitalisation, societies are undergoing changes. Our conceptual frame of reference for identifying and assessing these societal changes is the relationship between innovation and governance. Tensions and synergies emerging from this relationship can be found across all societal fields and organisations including the state, corporations and markets, from the local to the global level.  
To analyse the relationship between innovation and governance, HIIG has developed three long-term research programmes. They form the framework for the research agenda at HIIG. Further research groups, laboratories and projects strengthen this programme-oriented research. Individual research projects are usually part of a programme, group or laboratory. Different research results are presented and discussed as part of science communication projects.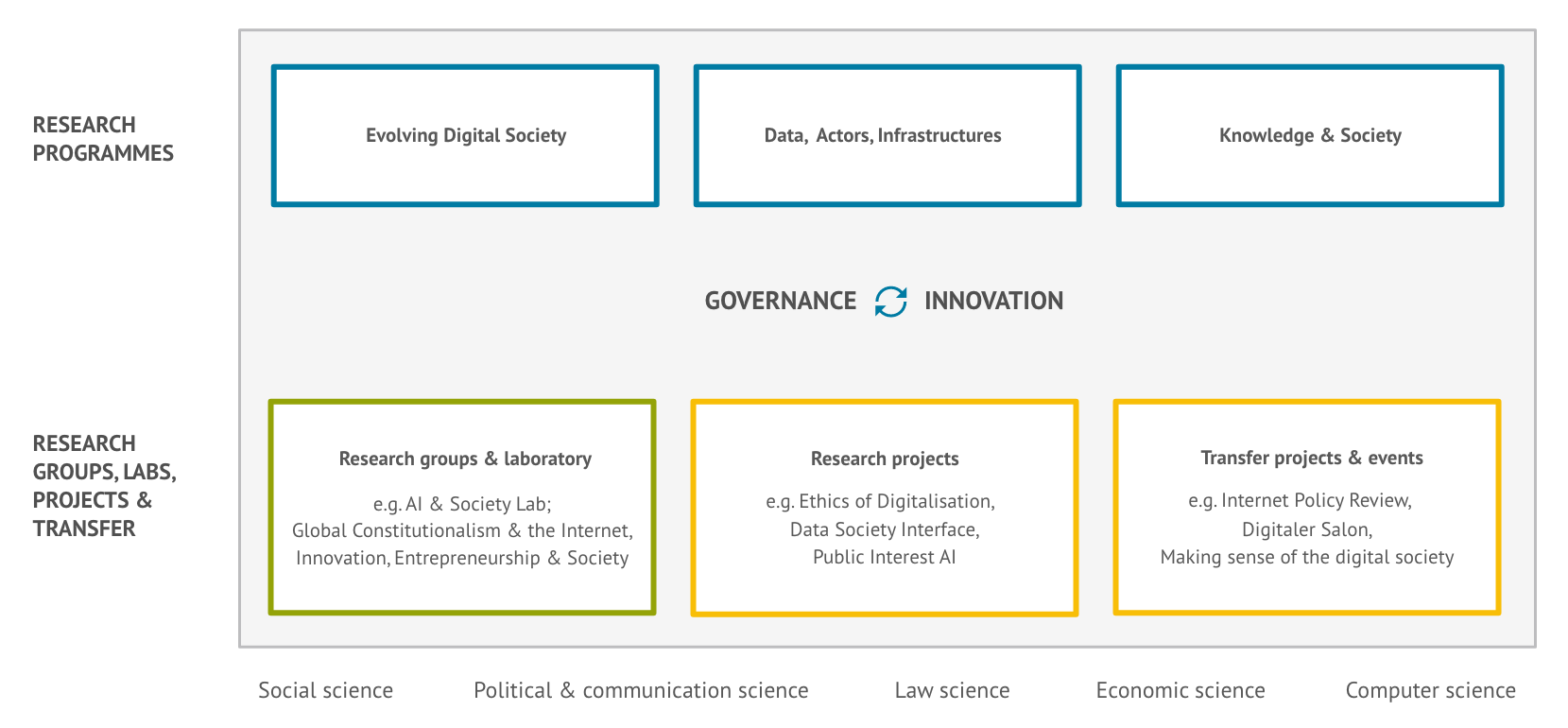 Analysing the relationship between innovation and governance, HIIG has developed three long-term research programmes. They are driven by broad research questions reflecting the institute's disciplines and provide the framework for the research activities at HIIG:
Larger research groups develop their own thematic focus to strengthen disciplinary competences in individual areas. With their research, they contribute to the agenda of the three research programmes:
Research Laboratories & Science communication projects
Science communications projects and inter- and transdisciplinary research laboratories function as an interface and translator between academia on one side and industry and civil society on the other:
Current research projects
Individual research projects complement and strengthen our research. They also serve to conduct short-term studies and provide reliable results on current topics.
All
AI
Entrepreneurship & innovation
Media & data
Politics & law
Science & education
Science engagement
Society & culture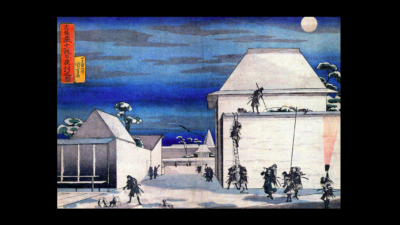 In this project, the humanoid robots in Japan in particular will be examined with the aim of working out the realities of AI.
Completed research groups and projects
All
AI
Entrepreneurship & innovation
Media & data
Politics & law
Science & education
Science engagement
Society & culture