The Alexander von Humboldt Institute for Internet and Society (HIIG) offers support to outstanding scholars from all over the globe the opportunity to come to Berlin as a fellow or a visiting researcher to engage in specialist exchange. We welcome applications from candidates from all areas of internet research whose transdisciplinary projects show promising points of contact with HIIG's research agenda.
HIIG-peer on your side
Together with a project partner from a complementary research area, individuals will discuss their research plan at the beginning of their stay at the institute and will be supported through regular conversations as well as possible publications. During their time at HIIG, Fellows and visiting researchers actively participate in the institute's activities and are encouraged to get involved in our research. We also support you in launching your own initiatives. There is plenty of opportunity for fruitful exchange with the institute's researchers, directors, and international guests during discussion sessions, workshops, excursions, and other events. These activities aim to facilitate the cross-fertilization of individual research projects as well as foster connections within the community of researchers.
Fellow programme or visiting researcher?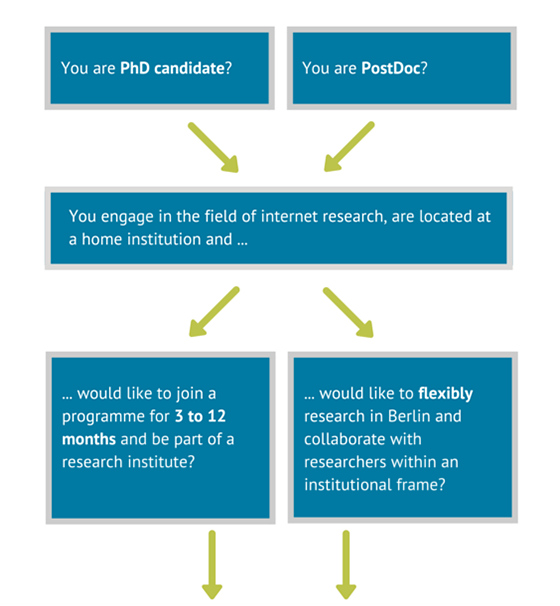 Keep in touch
Would you like to receive the latest news on internet and social research? Subscribe to our newsletters.
discover current activities at HIIG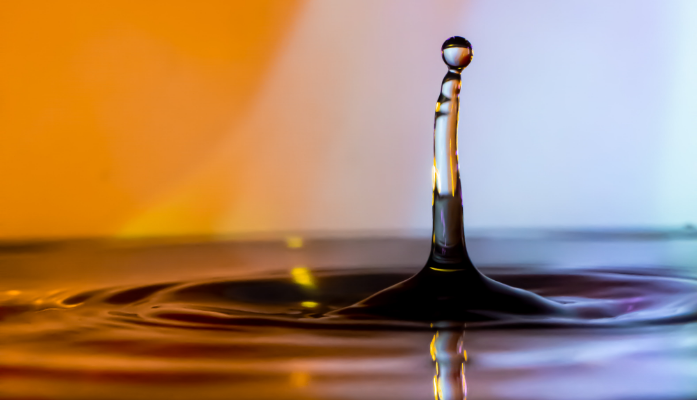 HIIG is currently working on exciting topics. Learn more about our interdisciplinary pioneering work in public discourse.