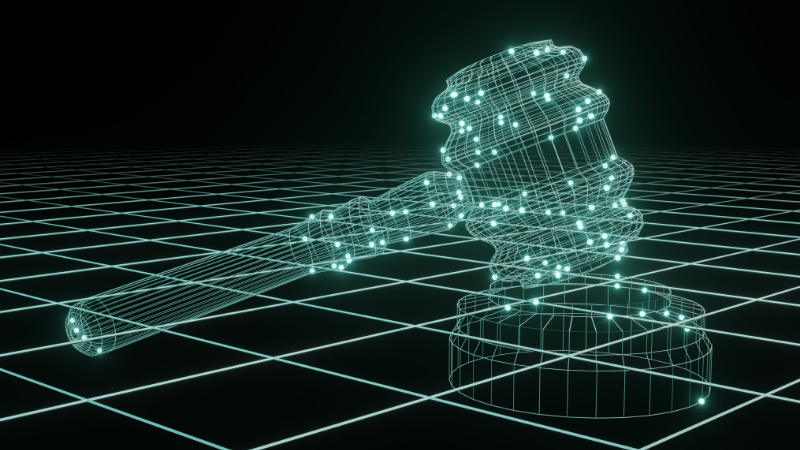 The project "Platform://Democracy: Platform Councils as Tools to Democratize Hybrid Online Orders" examines how the rules of discourse on platforms can be aligned with public values. It focuses on the following question: Can "platform councils" or other institutions ensure that public interests and democratic values are taken into account in the rule-making processes of platforms?
Background of the research project
Significant parts of our public discourse have shifted to digital platforms. Here, however, proven democratic principles cannot easily be translated to enable user participation in the design of private selection algorithms and moderation practices. The platforms themselves have become rule-makers, rule enforcers and judges of their decisions. Separation and separation of powers looks different. So what about our participation in communication-related decisions on digital platforms today?
Global best practice models
The project aims to analyse and synthesise the institutional frameworks of successful societal responses to hybrid governance regimes. This will be done through a global review of best practice models of integrating public interests back into private (and public) regimes, such as those that exist or existed in different countries in varying degrees, for example in the field of public broadcasting or the protection of minors.
A total of four regional research clinics and resulting studies will be conducted in the regions of Asia/Australia, the Americas, Africa and Europe.  They will be used for interdisciplinary research and normative evaluation of the possibility spaces of institutionalised social feedback mechanisms of private exercise of power.
Sounding Board
Books
Mast, T., Kettemann, M. C., Dreyer, S., & Schulz, W. (Eds.) (2023). Digital Services Act / Digital Markets Act (DSA / DMA). Munich, Germany: C.H.Beck. Publication details
Golia, A., Kettemann, M. C., & Kunz, R. (2022). Digital Transformations in Public International Law (Beiträge zum ausländischen öffentlichen Recht und Völkerrecht). Baden-Baden, Germany: Nomos. DOI: 10.5771/9783748931638 Publication details
Kettemann, M. C., Peukert, A., Spiecker gen. Döhmann, I. (Eds.) (2022). The Law of Global Digitality. London: Routledge. DOI: 10.4324/9781003283881 Publication details
Kettemann, M. C., & Lachmayer, K. (Eds.) (2022). Pandemocracy in Europe Power, Parliaments and People in Times of COVID-19. Oxford, New York: Bloomsbury Publishing. DOI: 10.5040/9781509946396 Publication details
Journal articles and conference proceedings
Kettemann, M. C., & Fertmann, M. (2022). Can Platforms Cancel Politicians? How States and Platforms Deal with Private Power over Public and Political Actors. An Exploratory Study of 15 Countries. East European Yearbook on Human Rights, 4(1), 181-261. DOI: 10.5553/EEYHR/258977642021004001007 Publication details
Mosene, K., & Kettemann, M. C. (2022). Noch einmal kurz die Welt retten: Machtkritische Perspektiven auf digitale Emanzipationsgewinne. Global Media Journal – German Edition, 11(2). DOI: 10.22032/dbt.51031 Publication details
Edited works
Kettemann, M. C. (ed.) (2022). How Platforms Respond to Human Rights Conflicts Online. Best Practices in Weighing Rights and Obligations in Hybrid Online Orders. Hamburg, Germany: Verlag Hans-Bredow-Institut. Publication details
Book contributions and chapters
Kettemann, M. C., & Rachinger, F. (2022). Internet, Right to. In C. Binder, M. Nowak, J. A. Hofbauer, & P. Janig (Eds.), Elgar Encyclopedia of Human Rights (pp. 322-328). Cheltenham, UK; Northampton, MA, USA: Edward Elgar Publishing. DOI: 10.4337/9781789903621.internet.right.to Publication details
Kettemann, M. C., & Sekwenz, M. (2022). Pandemics and Platforms: Private Governance of (Dis)Information in Crisis Situations. In M. C. Kettemann, & K. Lachmayer (Eds.), Pandemocracy in Europe Power, Parliaments and People in Times of COVID-19 (pp. 263–282). Oxford, UK; New York, USA: Bloomsbury Publishing. DOI: 10.5040/9781509946396.ch-013 Publication details
Kettemann, M. C., Rachinger, F., & Sekwenz, M. (2022). Deplatforming. In Grabenwarter, Holoubek, & Leitl-Staudinger, REM 22: Regulierung von Kommunikationsplattformen (pp. 78-89). Wien, Austria: Manz. Publication details
Golia, A., Kettemann, M. C., & Kunz, R. (2022). Digital Transformations in Public International Law: An Introduction. In A. Golia, M. C. Kettemann, & R. Kunz, Digital Transformations in Public International Law (Beiträge zum ausländischen öffentlichen Recht und Völkerrecht). Baden-Baden, Germany: Nomos. DOI: 10.5771/9783748931638 Publication details
Kettemann, M. C., & Peukert, A. (2022). Introduction – The Law of Global Digitality. In Kettemann, M. C., Peukert, A., Spiecker gen. Döhmann, I. (Eds.), The Law of Global Digitality, 1 (pp. 1-13). London: Routledge. DOI: 10.4324/9781003283881-1 Publication details
Dreyer, S., Kettemann, M. C., Schulz, W., & Seipp, T. J. (2022). European Media Law in Times of Digitality. In Kettemann, M. C., Peukert, A., Spiecker gen. Döhmann, I. (Eds.), The Law of Global Digitality, 1 (pp. 182-202). London, UK: Routledge. DOI: 10.4324/9781003283881-13 Publication details
Kettemann, M. C., & Peukert, A. (2022). Conclusion: The Law of Global Digitality: Findings and Future Research. In Kettemann, M. C., Peukert, A., Spiecker gen. Döhmann, I. (Eds.), The Law of Global Digitality, 1 (pp. 251-255). London, UK: Routledge. DOI: 10.4324/9781003283881-17 Publication details
Kettemann, M. C., & Lachmayer, K. (2022). Conclusions: Pandemocracy – Governing for the People, without the People? In M. C. Kettemann, & K. Lachmayer (Eds.), Pandemocracy in Europe Power, Parliaments and People in Times of COVID-19 (pp. 329–346). Oxford, UK; New York, USA: Bloomsbury Publishing. DOI: 10.5040/9781509946396.ch-017 Publication details
Kettemann, M. C. (2021). Datenherrschaft und Kommunikationsgovernance als Demokratieschutz: Perspektiven auf die Plattform- und KI-Regulierung der Demokratien. In I. Spiecker gen. Döhmann, M. Westland, & R. Campos (Eds.), Demokratie und Öffentlichkeit im 21. Jahrhundert – zur Macht des Digitalen, Frankfurter Studien zum Datenschutz, Band 64 (pp. 367-372). Baden-Baden, Germany: Nomos. DOI: 10.5771/9783748932741 Publication details
Working paper
Kettemann, M. C. & Fertmann, M. (2021). Viral Information. How States and Platforms Deal with Covid-19-Related Disinformation An Exploratory Study of 20 Countries. East European Yearbook on Human Rights, 4(1). DOI: 10.5553/EEYHR/258977642021004001005 Publication details
Other publications
Kettemann, M.C. (2022). Designing Digital Democracy. Digital society blog. Publication details
Kettemann, M.C. (2022). Digitale Demokratie by Design: Was Habermas stört und Elon Musk freut. Te.Ma. Publication details
Francke, J. (2022). Plattformräte: Können sie digitale Plattformen zur Verantwortung drängen? Digital society blog. Publication details
Kettemann, M.C., Francke, J., Fertmann, M. (2022). Parlamente für Plattformen: Faire Regulierung für Online-Kommunikationsräume. turi2. Publication details
M. C. Kettemann, Rachinger, F., Vural, M. (2022). Menschenrechte im Digitalen. Wie wir Freiheit im digitalen Raum sichern: Handlungsoptionen für die Bundesregierung. FES diskurs. Publication details
Büchele, M., Kettemann, M. C., Rachinger, F., & Vural, M. (2022). Austria, Büchele, M., Kettemann, M., Rachinger , F., & Vural, M.; Angelopoulos, C. (2022). (rep.). Articles 15 & 17 of the Directive on Copyright in the Digital Single Market - Comparative National Implementation Report. information labs. Retrieved from https://informationlabs.org/copyright/. Publication details
Kettemann, M. C. (2022). Germany: Disinformation in Pandemic Times. Blog of American Institute for Contemporary German Studies, John Hopkins University. Publication details
Susi, M., Benedek, W., Fischer-Lessiak, G., Kettemann, M. C., Schippers, B. V., & Viljanen, J. (Eds.) (2022). Governing Information Flows During War: A Comparative Study of Content Governance and Media Policy Responses After Russia's Attack against Ukraine. Hamburg: Verlag Hans-Bredow-Institut (GDHRNet Working Paper), #4. Publication details
Kettemann, M. C. (2022). Nein, Elon Musk, so geht Plattformdemokratie nicht. Verfassungsblog. Publication details
Lectures and presentations
Parlamente für die Plattformen? Die Grenzen digitale Selbstbestimmung auf digitalen Diensten
ITeG Ring­vor­le­sung 2022/2023: Digitale Gesellschaft - Soziotechnische Gestaltung digitaler Selbstbestimmung (Session: Parlamente für die Plattformen? Die Grenzen digitale Selbstbestimmung auf digitalen Diensten). Wissenschaftliche Zentrum für Informationstechnikgestaltung (ITeG) der Universität Kassel, Kassel, Germany: 21.12.2022
Further information
Matthias C. Kettemann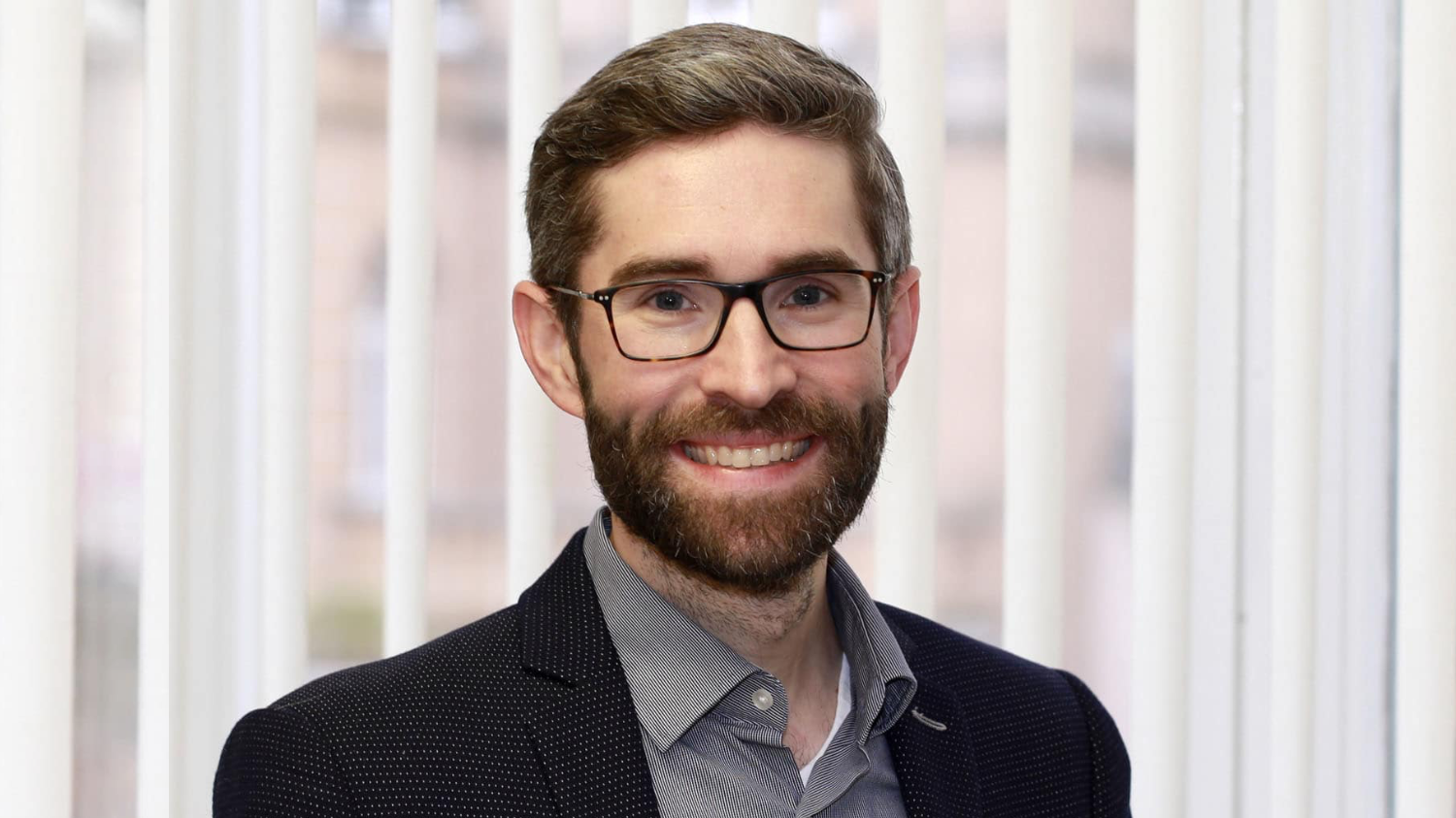 Head of Research Group and Associate Researcher: Global Constitutionalism and the Internet
PART OF THE RESEARCH GROUP