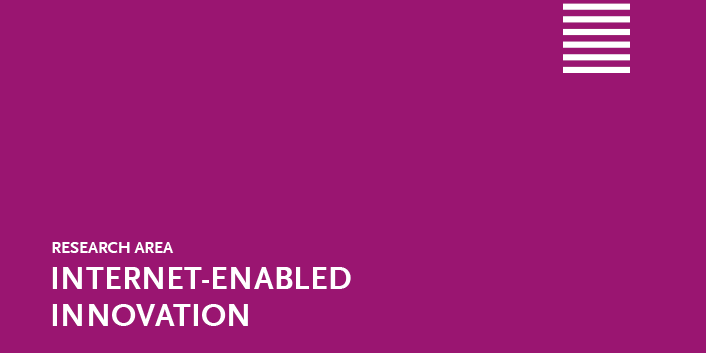 Index of Internet-based Innovation
The Internet enables groups to communicate over large distances and provides access to information to a previously unknown extent. To what degree does online-communication influence ­innovation management and innovative output of a company – depending on which way it is used? New forms of innovation such as sharing out unsolved questions to an unknown group of problem-solvers are now available. This changes the way work processes are carried out; it also emphasises the growing importance of inter-company cooperation.
The Index of Internet-based Innovations illustrates how sectors, regions and companies utilise the Internet when developing new products and services. The objective is to determine parameters identifying the innovative capacity of the Internet for organisational contexts. In connection with the use of information and communication technologies, some factors can serve as a basis for Internet-enabled innovation by applying their empirical indicators. The project is carried out in cooperation with Prof. Dr. Knut Blind, Department of Innovation Economy (TU Berlin). The aim is to jointly investigate the effects of regulatory changes, such as the impact of broadband strategies on Internet-enabled innovation.
The focus is on the following research questions:  How does the contribution of Internet-based communication relate to the field of innovation management? Which driving forces can be identified at a regional, national or international level? To what extent does applying the Internet influence innovative capacity and performance? In which sectors is this relationship of importance?
Former employees
Ayca Nina Zuch

Former Researcher: Internet-enabled Innovation

Stefan Keitel

Former Associate Doctoral Researcher: Internet-enabled Innovation