Opening Science – ein ausgezeichneter Ort im "Land der Ideen"
Wie kann man den Wissensaustausch im digitalen Zeitalter gestalten? Besteht die Möglichkeit, frühzeitig Forschungsergebnisse zu öffnen? Wie kann man Laien dazu motivieren, an Forschungsprojekten teilzuhaben? Welche Chancen, aber auch Herausforderungen sind damit für die traditionelle Wissenschaft verbunden? Kann, ja muss man sogar den Elfenbeinturm angesichts der Digitalisierung der Wissenschaft umbauen?
Das Projekt Opening Science am Alexander von Humboldt Institut für Internet und Gesellschaft (HIIG) ergründet genau diese Fragen. Das Forscherteam untersucht seit drei Jahren, wie Online-Technologien genutzt werden können, um Wissenschaft vernetzter, schneller, effizienter und offener zu gestalten.
Grund genug für die Jury des Wettbewerbs "Ausgezeichnete Orte im Land der Ideen" der Deutschen Bank und der "Initiative Deutschland – Land der Ideen" dieses Projekt auszuzeichnen. Schwerpunkt des Wettbewerbs waren in diesem Jahr Innovationen für eine digitale Welt. Mit der Auszeichnung würdigt die Jury das Projekt Opening Science, dass sich mit dem Einfluss digitaler Technologien auf die Wissenschaft beschäftigt.
"Wir freuen uns sehr über die Auszeichnung, weil sie uns in dem Ansatz, Wissenschaft offener und kollaborativer zu gestalten, bestätigt", kommentiert der Initiator und Projektleiter, Sascha Friesike, die Auszeichnung. Die Preisverleihung wird am 26. August 2015 stattfinden.
Die aktuellen Themen der Forschergruppe sind u.a. der Umgang mit Forschungsdaten, kollaboratives Schreiben oder digitale Bürgerwissenschaften, also die Integration von Bürgern in wissenschaftliche Prozesse.
"Die digitale Vernetzung schreitet voran und führt zu tiefgreifenden Veränderungen, wie wir in Zukunft forschen und Wissen vermitteln. Im Projekt Opening Science fassen wir diese Veränderungen ins Auge. Ich freue mich daher, dass wir auf der Landkarte der "Ausgezeichneten Orte" für eine digitale Gesellschaft 2015 vertreten sind.", freut sich Thomas Schildhauer, verantwortlicher Forschungsdirektor des Bereichs Internet-enabled Innovation.
Daneben unterhält das Projektteam die Website openingscience.org, auf der die Teammitglieder regelmäßig über neue Publikationen zum Thema berichten. Letztes Jahr erschien ausserdem das Buch "Opening Science – The Evolving Guide on How the Internet is Changing Research, Collaboration and Scholarly Publishing" bei Springer. Das Buch, dass von den Projektmitgliedern Sascha Friesike und Sönke Bartling herausgegeben wurde, kann neben der Buchversion auch online gelesen und sogar editiert werden.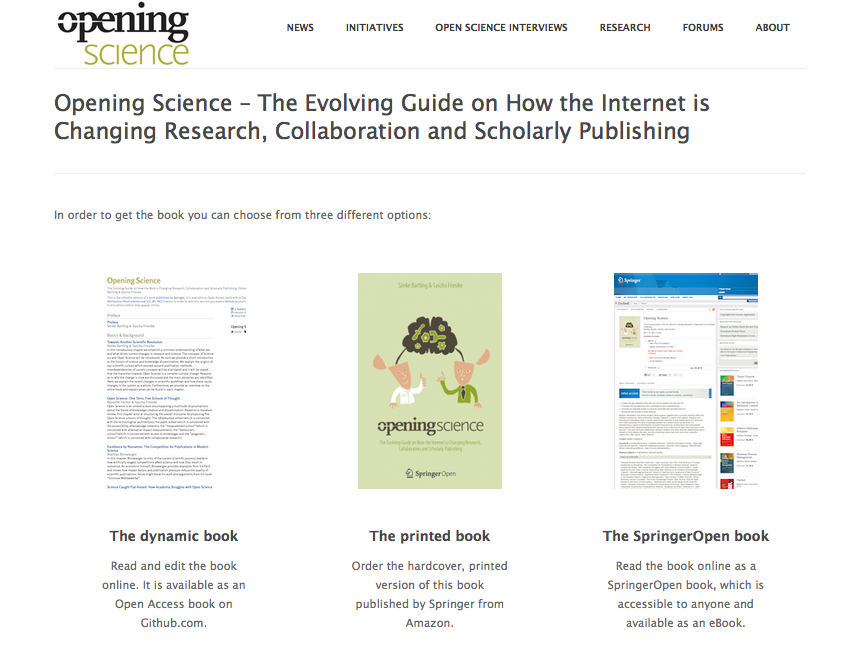 Neben der gedruckten Version, gibt es das Buch als Open-Access-Buch und editierbare Github-Version online auf openingscience.org.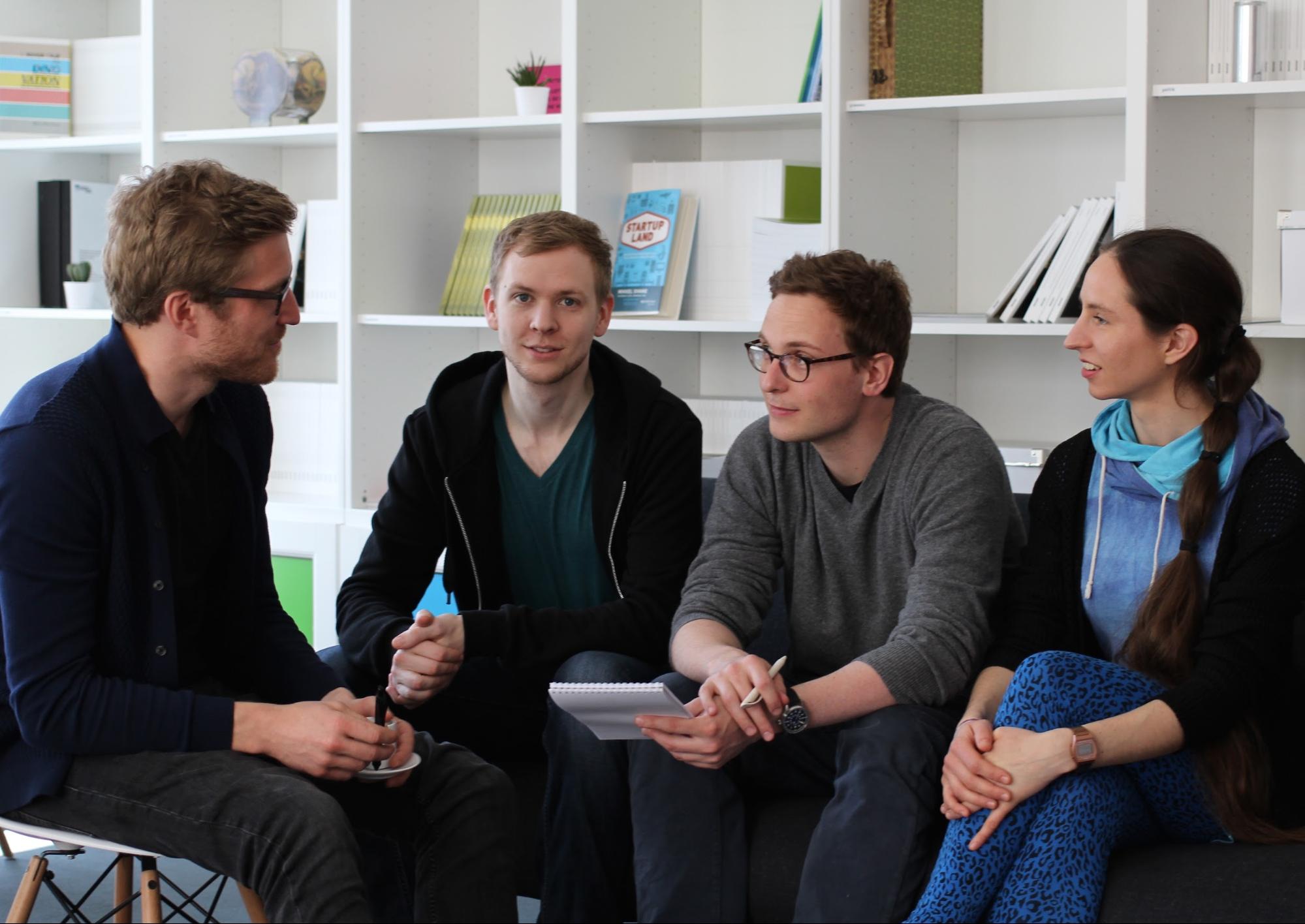 Das Team von links nach rechts: Benedikt Fecher, Armin Sauermann, Sascha Friesike, Kaja Scheliga (es fehlen: Thomas Schildhauer, Cornelius Puschmann, Marcel Hebing und Sönke Bartling)