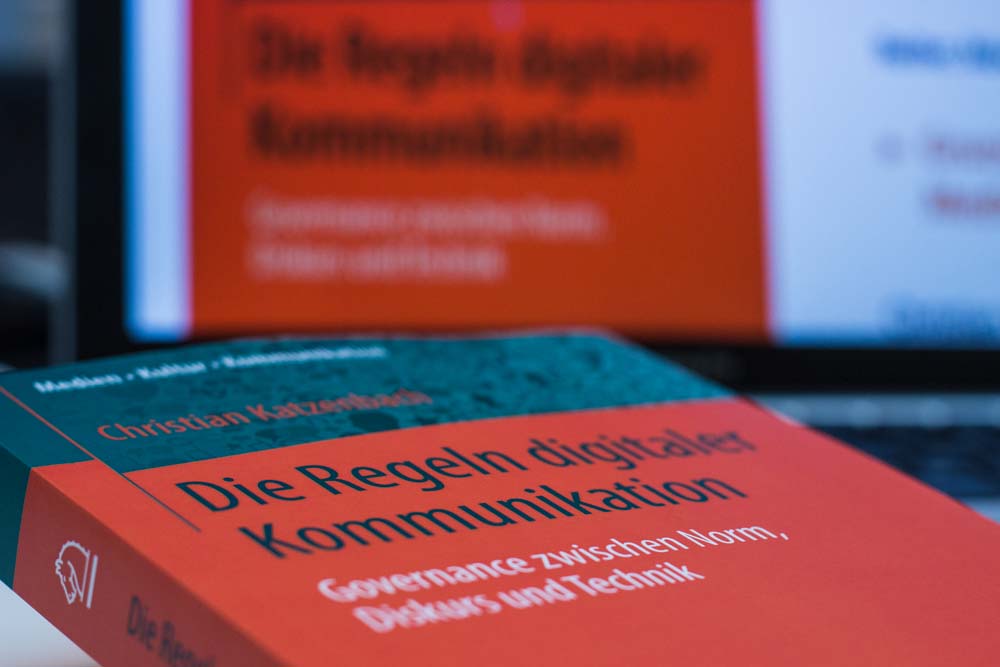 HIIG-researcher Christian Katzenbach receives dissertation award "Medien – Kultur – Kommunikation" for model of communication scientific governance research.
Katzenbach's "Die Regeln digitaler Kommunikation" analyses how algorithms, copyright and privacy are discussed and regulated in a digitised society.  
News about the institute
Find HIIG's latest news, media reports and downloads and reports in our pressroom.
About HIIG
The HIIG researches the development of the internet from a societal perspective with the aim to better understand the digitalisation of all spheres of life.
Keep in touch
Would you like to receive the latest news on internet and social research? Subscribe to our newsletters.