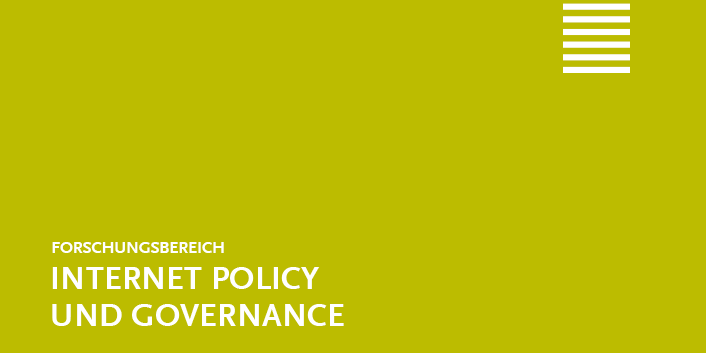 Open position: Research position for imitation and innovation in the gaming sector (closed)
Application process closed.
The Alexander von Humboldt Institute for Internet and Society (HIIG) seeks applications from researchers for an 18-month case study on imitation and innovation in the gaming sector:
Research Position
(65% TVL 13, plus child benefit and allowances for literature and travel, for 18 months, extension possible)
Expected starting date is November 1, 2013.
The case study is part of the lead project "Circulation of Cultural Goods" which investigates the entanglement of social, technical and legal rules and practices regarding the creation and dissemination of cultural goods. With empirically grounded case studies (a complementary study addresses TV and online formats) we seek to substantiate current debates on copyright issues from a dedicated social science perspective. The study on the gaming sector specifically addresses the tension between innovation and imitation in the context of considerable legal uncertainty and complexity. How do the actors in this high-revenue industry accomplish innovation and monetization under these circumstances? Where is the line between legitimate inspiration and illegitimate plagiarism and how is it drawn? These questions will be addressed both on the discursive level of expert debates as well as on the level of everyday practices in game development.
Responsibilities & Duties
The successful applicant will operationalize and conduct a case study on digital games in close collaboration with our research team. In addition, complementary contributions to grant proposals and short-term projects are possible.
Qualifications
A degree in social sciences or cultural studies (especially political science, communication studies, sociology).
A strong interest in digital games – and ideally also in current developments regarding internet regulation (esp. copyright) and network infrastructure.
Knowledgeable about relevant scientific literature and concepts (e.g. game studies, regulation of information goods, internet governance, science and technology studies, sociology) as well as surrounding policy debates.
Experience conducting empirical studies and relevant methods is preferred (esp. discourse analysis, ethnographic accounts, practice theory)
Fluent in both English and German.
Working Environment
The research activities of the growing Institute in Berlin provide excellent conditions to develop your own research ideas and to advance a range of research projects related to the study of Internet and Society. Our interdisciplinary-oriented projects are planned and implemented in small teams, working in an office located in the heart of Berlin.
The Institute has a strong international focus, hence, international applicants are especially welcome.
Application
Please submit your application electronically via the application form provided below!
The application should contain your CV and any relevant publications, blogs or blog posts, or a web site you may have. Application review will begin start on October  10, 2012 and the search will remain open until the position is filled. You are welcome to direct your questions to Project Lead Christian Katzenbach (katzenbach@hiig.de).
Background
The research area Internet Policy & Governance  – in which this position is located – focuses on public and private forms of ordering processes. We are especially interested in the interplay of socio-cultural, technical and legal norms shaping the development of the Internet. The research program aims to extend the debates about Internet regulation by a genuine social science approach, embedding the analysis of modes of coordination, emergent public and networks into socio-technical contexts by means of science and technology studies (STS).
For more specific information about the Institute and the research area, please visit our website https://www.hiig.de/en/research/internet-policy-governance/.
About HIIG
The HIIG researches the development of the internet from a societal perspective with the aim to better understand the digitalisation of all spheres of life.
Meet the HIIGSters
Our colleagues introduce thmselves.