Game Jam: Implementing privacy and security by design through serious games
HIIG organises Game Jam – Unveil the privacy threat, an innovative workshop to sensitise citizens and companies for privacy and security risks through serious games.
HIIG-project lead Max von Grafenstein: "Data-driven companies should finally be able to find effective measures to protect user data and estimate the risks of data usage."
Berlin, 19 September 2017 – Playing games can teach staff how to handle sensitive data and show citizens the security and privacy concerns that come along with it. Game Jam – Unveil the privacy threat, an innovative workshop of the Alexander von Humboldt Institute for Internet and Society (HIIG), will be developing new methods on 7 and 8 October 2017 that follows up on the idea, that these present problems can only be solved through creativity and an interdisciplinary approach. During the workshop, game designers, visual artists, storytellers and privacy and security experts will be coming together to develop serious game methods to reveal urgent anonymity and privacy issues for citizens and companies.
The workshop looks at the smart city as a use case and as an example of data usage: Parking lot sensors and surveillance cameras already collect data about how many pedestrians and cars move from one place to another. Anyone can easily find free parking lots by accessing open WiFi or look for public transportation, car and bike-sharing services in real time. Yet, traffic lights can be hacked and alert systems can be controlled via external signals. For service providers, data security and privacy continue to be key concerns. Especially for smart cities, the amount of collected data may potentially allow for a comprehensive surveillance of any citizen.
Private firms, governmental institutions and research institutes increasingly need to train their staff in dealing with large amounts of data. Whether they are developing data-driven products and services or forming new technology sections in traditional companies, a lack of data protection and data security constitutes a high risk for customers and companies alike.
Researchers at HIIG are dealing with the question of how these risks can be assessed and minimised in the long term. With Game Jam – Unveil the privacy threat, the institute is inviting game designers and experts to develop alternative ways of approaching these risks. Lead researcher in the Privacy-by-design in smart cities project Max von Grafenstein expects this exceptional format to help people find effective ways of dealing with those risks: "Through serious games, staff members and citizens are sensitised in intuitive and inspiring ways to the risks associated with data protection and data security. They'll be taught and trained in how to minimise those risks." The game mechanics could ultimately result in games that are either physical, digital, or a combination of both. The game mechanics will be showcased and given awards on Sunday evening.
"Cisco is thrilled to partner with the Alexander von Humboldt Institute for Internet and Society (HiiG) on this innovative Game Jam. We must create greater awareness and education for data protection and privacy along with secure design. Gaming is the vernacular of a new generation and requires agility, creativity and scenarios that require gamers to try again and again in new ways to secure a sometimes elusive target. Given the import of data in the future of the world economy and the many and diverse threats facing individuals in this new world, we cannot think of a more rich and fresh way to play, build and educate.  We plan to have some serious fun with this as well", said Michelle Dennedy, VP and chief privacy officer, Cisco.
The Game Jam is being organized by the Alexander von Humboldt Institute for Internet and Society, in collaboration with INNOVATION AND LAW, i.Rights.Law and Booster Space, with support from Cisco.  
Further information:
Research project: Privacy by design in smart cities
Event:  Game Jam – Unveil the privacy threat
Press contact: Florian Lüdtke | phone: +49 30 200 760 82 | presse@hiig.de 
About the HIIG
The Alexander von Humboldt Institute for Internet and Society (HIIG) explores the dynamic interplay between the internet and society in the digital age, including the increasing interactions  between digital infrastructures and various domains of everyday life. Its goal is to understand the interplay of socio-cultural, legal, economic and technical norms in the process of digitisation. It serves as a forum for researchers on internet and society and encourages the collaborative development of projects, applications and research networks on the national and international level.
The HIIG was founded in 2011 by the Humboldt-Universität zu Berlin, the University of the Arts Berlin and the Social Science Research Center Berlin, in alliance with the Hans-Bredow Institute for Media Research in Hamburg as an integrated co-operation partner. The research directors of the institute are Prof. Dr. Jeanette Hofmann,  Prof. Dr. Dr. h.c. Ingolf Pernice, Prof. Dr. Dr. Thomas Schildhauer and Prof. Dr. Wolfgang Schulz.
Explore current HIIG Activities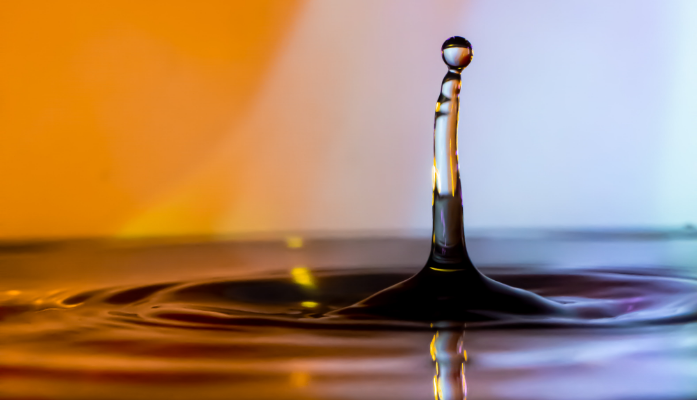 HIIG is currently working on exciting topics. Learn more about our interdisciplinary pioneering work in public discourse.