Frederik Efferenn has been Head of Science Communication, Public Relations and Online Editing at the Alexander von Humboldt Institute for Internet Society (HIIG) since 2021. As a communication specialist, he finds particular motivation in developing new strategies to communicate research findings about our digital society to different stakeholders. His focus is on working closely with scientists, citizens and journalists to make interdisciplinary findings available to a broad public.
He studied European Ethnology in the Master's programme at the Humboldt-University Berlin. His research focused on media ethnography with postcolonial and queer theoretical perspectives. In his master's thesis, he wrote about the mobile dating app Grindr and the digital transformations of homosexual male everyday spaces in Berlin. Before that, he completed his Bachelor's degree in Empirical Cultural Studies and Media Studies at Eberhard Karls University in Tübingen. Here, he went through several journalistic teachings and worked on ethnographic perspectives on diversity, migration, gender and the European region.

As a student assistant, Frederik Efferenn supported the "_Gemeinsam Digital" initiative sponsored by the Federal Ministry for Economic Affairs and Energy. Its aim is to support small and medium-sized enterprises in their digital transformation. Before joining the HIIG, he worked as a project and social media manager for a digital media company. Prior to that, he worked as an event manager and marketing representative for a business event location.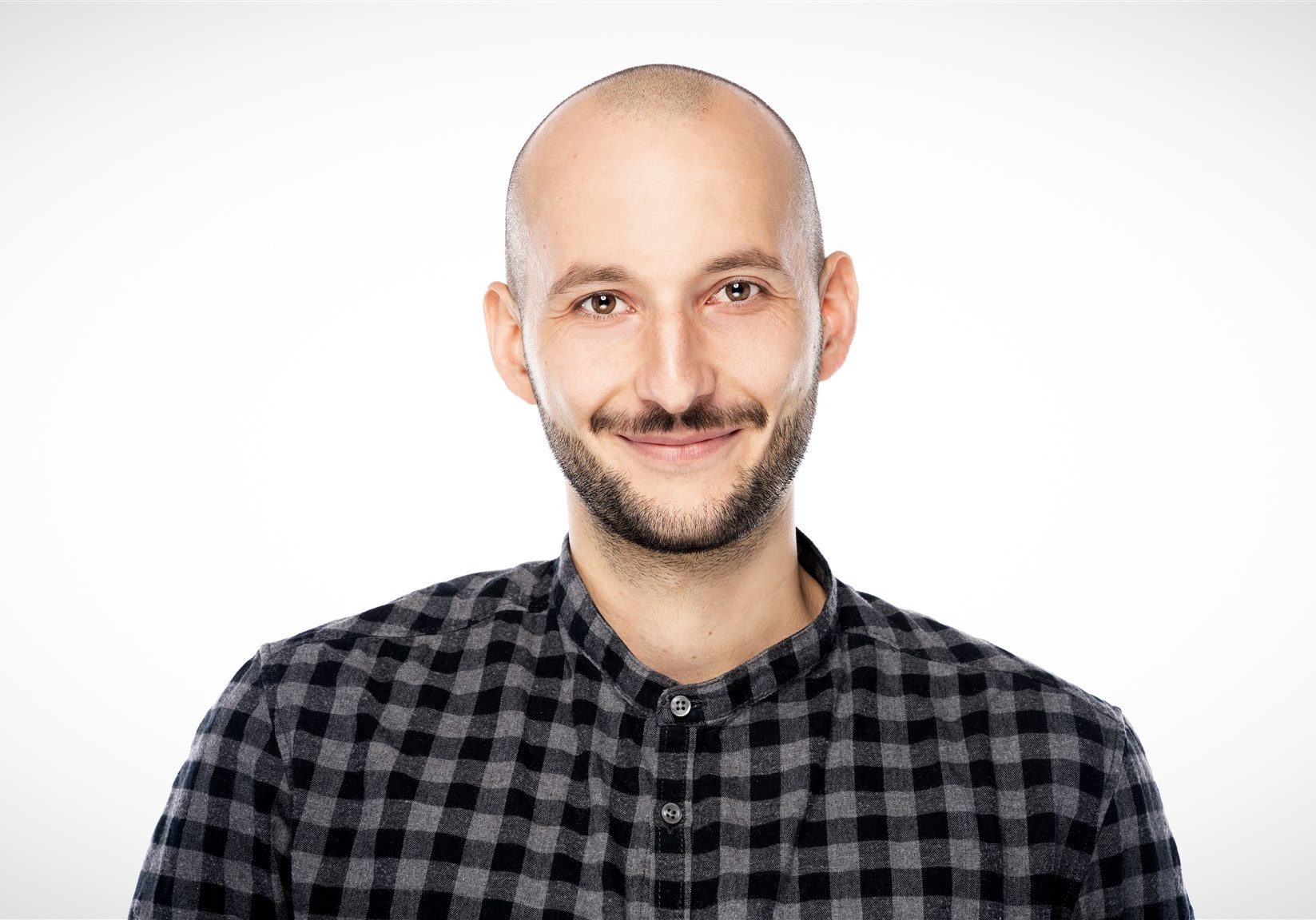 Position
Head of Science Communication
Other publications
Efferenn, F. & Pothmann, D. C. (2023). Zukünfte der Digitalisierung als Unterrichtsthema. Lern-Werkzeugkasten mit Denksportaufgaben hilft, Probleme kreativ zu lösen. bildungSPEZIAL, 2023 (1), 24-25. Publication details
Efferenn, F., Ferguson, L. M., Herb, U., Neufend, M., Schmitz, J., Siegfried, D., & Taubert, N. (2023). Handreichung Kommunikation und Distribution. Wrzesinski, M. (Eds.), Wissenschaftsgeleitetes Publizieren. Sechs Handreichungen mit Praxistipps und Perspektiven, 55-68. Publication details
Efferenn, F. (2021). When your next sex date is only zero feet away. Geolocal technology and gay male online dating with the app Grindr in Berlin. Digital society blog. Publication details
Gerling, C. & Efferenn, F. (2021). Best Practices und Fallbeispiele für Innovationsaktivitäten. Gemeinsam digital. Publication details
Organisation of events
Interaktiver Workshop: KI menschlich erklärt
27.09.2023. Humboldt Institute for Internet and Society, Berlin, Germany (National)
Further information
Daniel Pothmann, Sarah Spitz, Sami Nenno, Frederik Efferenn, Theresa Züger
Making Sense of the Digital Society: Helen Kennedy – Das alltägliche Leben in Zeiten der Datafizierung
16.11.2021. Auditorium Friedrichstraße, Berlin, Germany. Co-Organised by: bpb (International)
Further information
Frederik Efferenn, Marie Blüml, Christian Grauvogel
Digitaler Salon: Click Chat Love
26.05.2021. Livestream, Berlin, Deutschland (National)
Further information
Frederik Efferenn, Natasha Vukajlovic, Christian Grauvogel
Digitale Innovation im Gesundheitssektor
Netzwerkveranstaltung für Mittelstand und Startups. 28.01.2021. Mittelstand-4.0 Kompetenzzentrum Berlin, Online, Germany (National)
Further information
Frederik Efferenn, Annika Ulich, Christoph Gerling, Thomas Schildhauer
Media appearances
Zukünfte der Digitalisierung als Unterrichtsthema: Lern-Werkzeugkasten mit Denksportaufgaben hilft, Probleme kreativ zu lösen (01.03.2023). bildungSPEZIAL
Further information