Frédéric Dubois is the managing editor of the Internet Policy Review, an open access, fast track and peer reviewed journal on internet regulation published by the Humboldt Institute for Internet and Society, in cooperation with CREATe (Glasgow) and CNRS-ISCC (Paris).
Frédéric is a PhD candidate at the Film University Babelsberg. He did a Master in communications at Université du Québec and a Bachelor of Commerce at McGill University, both in Montreal. He worked as a journalist, among other for the Association for Progressive Communications. He co-edited two books about media and journalism: EXTRACTION! (2007) and Autonomous Media (2005).
In his other life, Frédéric works as an interactive documentary author and producer.
Videos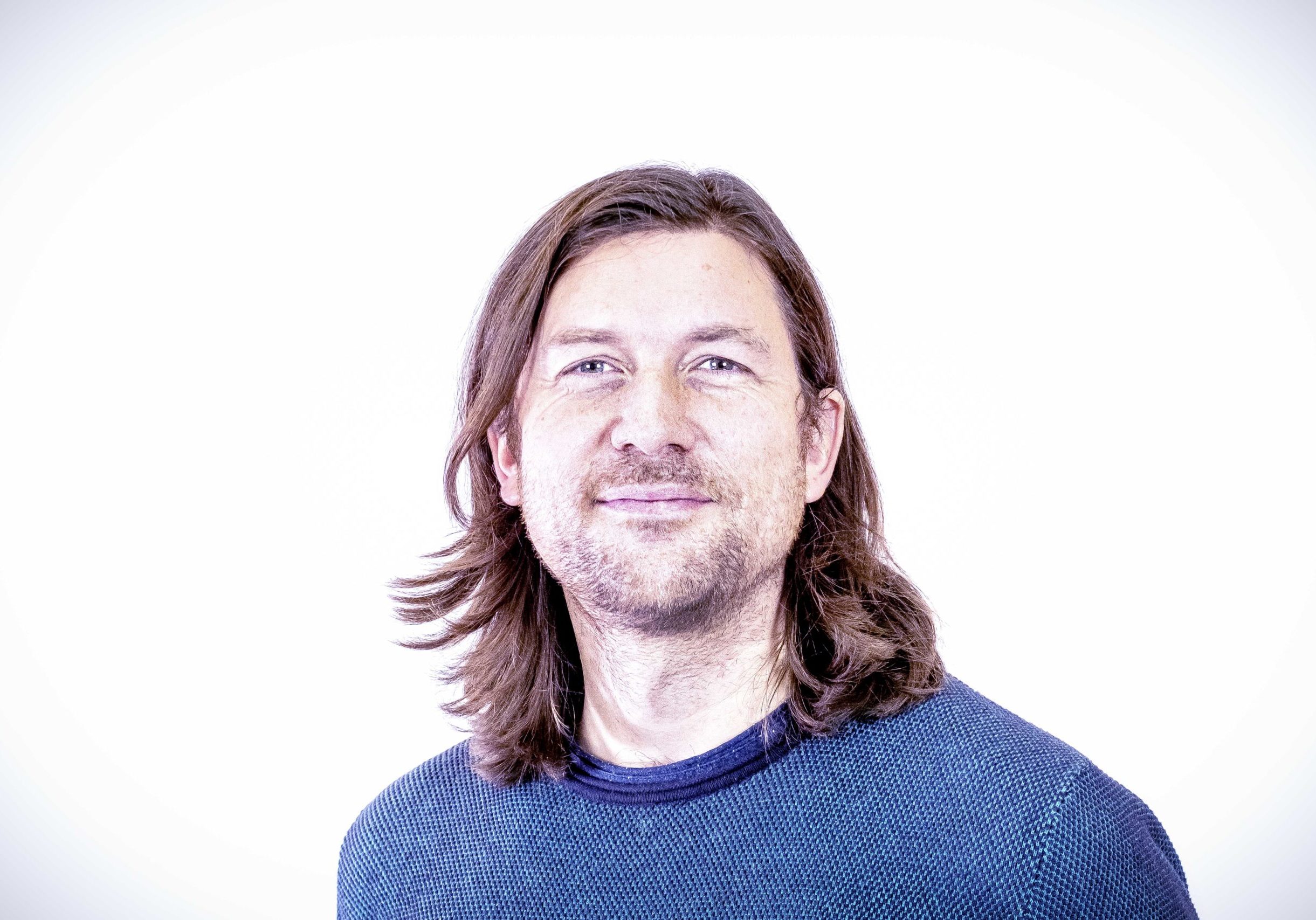 Position
Managing Editor: Internet Policy Review | Network Coordinator Create
Working paper
Wrzesinski, M., Riechert, P., Dubois, F., & Katzenbach, C. (2021). Working with publication technology to make open access journals sustainable. HIIG Discussion Paper Series, 2021(02). DOI: https://doi.org/10.5281/zenodo.4558781 Publication details
Lectures and presentations
Nachhaltiges Open Access: Verlagsunabhängig, divers und gebührenfrei
Open Access Tage 2020. Universität Bielefeld, Fachhochschule Bielefeld. Online, Bielefeld, Germany: 16.09.2020
Further information
Marcel Wrzesinski, Christian Katzenbach, Frédéric Dubois, Nicole Waidlein, Klaus Tochtermann
Panels
J - Journals. Welche Form des wissenschaftlichen Publizierens setzt sich durch?
Wikimedia-Salon – Das ABC des Freien Wissens 2015. Wikimedia Deutschland. Wikimedia Deutschland, Berlin, Germany: 03.09.2015
Lambert Heller, Christina Riesenweber, Frédéric Dubois. Moderiert von: Isabella Meinecke
Organisation of events
Sustainable Open Access: Strategies for scholar-led publishing
From 29.09.2020 to 30.09.2020. Online, Berlin, Germany. Co-Organised by: ZBW Leibniz Informationszentrum Wirtschaft (International)
Further information
Marcel Wrzesinski, Patrick Riechert, Frédéric Dubois, Christian Katzenbach
5 Years of Internet Policy Review
From 04.09.2018 to 04.09.2018. Humboldt Institut für Internet und Gesellschaft, Berlin, Germany (International)
Further information
Helene von Schwichow, Patrick Riechert, Frédéric Dubois
Turkish delight: A for Arrest, B for Bots & C for Censorship
re:publica 2017. with attending Vip: Başak Çalı. 08.05.2017. Station Berlin, Berlin, Germany (International)
Frédéric Dubois, Uta Meier-Hahn
Public service content outgrows public service media
re:publica 2017. with attending Vip: Lambert Heller, Christina Riesenweber, Frédéric Dubois. Moderation: Isabella Meinecke. 07.05.2017. Station Berlin, Berlin, Germany. Co-Organised by: Internet Policy Review (International)
Frédéric Dubois, Uta Meier-Hahn
Finding a European way on internet governance
re:publica 2015. with attending Vip: Amelia Andersdotter, Maciej Tomachievski, Raegan MacDonald. Moderation: Andrea Calderaro. 06.05.2017. Station Berlin, Berlin, Germany. Co-Organised by: Internet Policy Review (International)
Frédéric Dubois, Uta Meier-Hahn