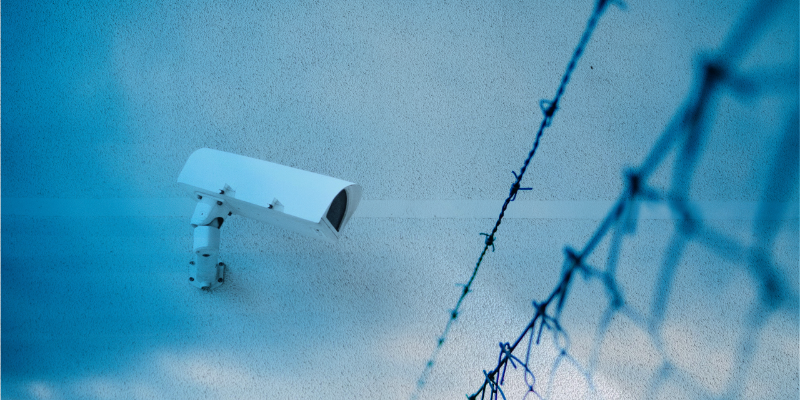 Fest-Forward: Speculative Governance of the Smart Wall
On September 16 2022, an interdisciplinary group of researchers, activists, and affected communities came together in Amsterdam to jointly address the controversial issue of algorithmic immigration and border control: the smart wall. In the form of a speculative workshop called Fest-Forward: Governing the smart wall, participants explored how the realm of art and culture could become a counter- or anti-forum for addressing the multifaceted issues brought on by the smart wall.
This article presents the concept of the smart wall and its core issues. The second part reports on how this speculative workshop employed art to imagine the governance of the smart wall.
The Smart Wall
Realities of algorithmic immigration and border control
In Canada, algorithms facilitate immigration decision-making and the allocation of visas (Molnar, 2018). The European border and coast guard agency Frontex is exploring and deploying a wide range of algorithmic systems ranging from automated border control. Examples are increasingly found at airports, to maritime surveillance, and autonomous vehicles to police land, air, and maritime borders (Frontex, 2021). 
The German Federal Office for Migration and Refugees is deploying dialect recognition software to determine if asylum seekers are telling the truth about where they are from (Biselli, 2020). In Japan, the government seeks to actively circumvent the need for increased immigration in the wake of an ageing society by replacing labour with robots and AI (Wright, 2019). Most prominently, the term smart wall describing the development of high tech capabilities at the Mexico-US border gained infamy during the Trump administration (Ghaffary, 2019).
Conceptualising the smart wall
The term smart wall, then, refers to the material conditions of algorithmic systems, automated decision-making software (ADMS), facial-recognition technologies, drones, sensors, surveillance towers, and their human counterparts that are mobilised in policing physical and digital borders. On a theoretical level, the smart wall points to the institutions, policy-makers, stakeholders, policy documents, and political processes that jointly envision the application of AI. They understand it as key in both the making and enforcement of immigration and border policy. These range from logics of the streamlining and debiasing of immigration decision-making, to making border policing and the surveillance of migrated populations more efficient. Going even further, certain imaginaries envision AI and robotics as a replacement for human labor to avoid increased immigration (Schneider et al., 2018). In other words, the smart wall is based on the fundamental idea that the movement of people can be algorithmically governed.
Algorithmic governance of bodies
As the increasing amount of critical literature on AI underlines, the application of these technologies to govern bodies and their movement is highly problematic. Facial-recognition systems, commonly found in automated border controls at airports, are prone to misidentification or non-identification, especially of often already marginalized groups (Benjamin, 2019; Noble, 2018). In an investigation of the European iBorderCtrl system, Hall and Clapton (2021) focus specifically on questions of algorithmic discrimination in immigration and border control. The authors find that the system's application of facial-recognition and deceit detection algorithms viewed as a tool of risk management reinforce and amplify existing discriminatory border control practices, while obscuring responsibility in decision-making.
Molnar and Gill (2018) outline how the application of algorithms and ADMS "threatens to create a laboratory for high-risk experiments within an already highly discretionary system". These systems might be in serious violation of fundamental human rights including the right to privacy, the right to movement, the right to freedom of association and the right to be free from discrimination (Oluwasanmi, 2021). Immigration and border control are rooted in nationalist, settler-colonialist, gendered and racist histories of state formation and maintenance (Walia, 2021). The amplification of these fallacies through the application of algorithmic systems thus hardly comes as a surprise.
The Workshop
The workshop took place as part of the first Colour of Surveillance Europe Conference, which, organized by the European Digital Rights (EDRi) association of European human and digital rights organizations, addressed the highly racialized and discriminatory nature of digital surveillance in Europe.
Speculative governance
The workshop methodology was inspired by the Digital Democracy Workshop Kit by Michel Hohendanner and Chiara Ullstein and Liberating Structures. Taking a speculative design approach the workshop was aimed at imagining future scenarios in which concrete tools, activities, and practices aid art in becoming an investigative tool that extends its influence into the policy realm. Features of these tools had to consider the various challenges posed by the highly racialized application of AI in immigration and border control, the involvement of affected communities in the making of these tools and critical assessments of the work these tools do.
Divided into two groups, the participants spent one hour crafting a speculative newspaper headline and lead paragraph that outlined how a future art event employs the envisioned tool to address the serious questions raised by the smart wall. By speculating about future scenarios, in which art and technology become a way of addressing issues of algorithmic immigration and border control, this workshop ultimately tackled the very present policy questions of discrimination, racialization, and algorithmic surveillance in a different light.
Outcomes: bridging centre-periphery divides
The two groups of four people each were composed of interdisciplinary and cross-cultural participants spanning researchers, activists, and affected communities, half of which had a migration background.
The first group focused on the issue of bringing communities affected by the smart wall to the forefront. Jointly, participants envisioned an artistic project that utilises projection mapping to bring the realities of crossing the borders of the digital fortress Europe into the heart of European cities and publics. The project aims to visually map scenes of migration and its facilitation by the smart wall onto government buildings in European capitals, as well as on historical landmarks such as the Berlin Wall. Beyond addressing the discriminatory practices this speculative project roots these into local histories. By bringing these issues visually into the public space of European capitals this project aims at making a statement that policymakers could not possibly ignore.
The second group focused on the question of how to facilitate safe passages for migrants. Therefore, the group envisioned an artistic exhibition that digitally connects target and origin countries. By utilising localised ways of storytelling and folklore this speculative exhibition seeks to facilitate safe passages via deconstructing the intricacies of the smart wall. Simultaneously, through digital connection the exhibition seeks to mobilise allies in target countries to act as mediators to influence the application of algorithms in immigration and border control. In other words, the second group imagined art to become a boundary-crossing tool for connection and mobilisation.
(Re-)politicising art and technology
Art and technology and its more recent evolution digital art is rapidly spreading across the world, be it immersive art installations, audiovisual performances, or the most recent developments in Web3, Virtual Reality, the Metaverse and NFTs. While there are individual artists that bring critical perspectives to these very technologies and their sociopolitical underpinnings, structures are lacking that are truly able to mobilise the power of these artistic practices on a more fundamental level. It would certainly be naive to think that art is able to solve inherently complex issues, such as the smart wall.
What is it though that art can contribute to these conversations? As this workshop has shown, art has the potential to see and imagine things differently, set agendas in impactful ways, and connect people across borders. What else can art do if we imagine it not only as a display of visionary artworks but as politicised forms of expression – forms that do not dare to act upon these visions?
References
Benjamin, R. (2019). Race after technology: Abolitionist tools for the new Jim code. Polity.
Biselli, A. (2020, January 9). Dialektanalyse bei Geflüchteten: Automatisiertes Misstrauen. netzpolitik.org. https://netzpolitik.org/2020/automatisiertes-misstrauen/
Frontex. (2021). Artificial Intelligence-based capabilities for the European Border and Coast Guard.
Ghaffary, S. (2019, May 16). The "smarter" wall: How drones, sensors, and AI are patrolling the border. Vox. https://www.vox.com/recode/2019/5/16/18511583/smart-border-wall-drones-sensors-ai
Hall, L., & Clapton, W. (2021). Programming the machine: Gender, race, sexuality, AI, and the construction of credibility and deceit at the border. Internet Policy Review, 10(4). https://doi.org/10.14763/2021.4.1601
Molnar, P. (2018). Governments' use of AI in immigration and refugee system needs oversight. Policy Options. https://policyoptions.irpp.org/fr/magazines/october-2018/governments-use-of-ai-in-immigration-and-refugee-system-needs-oversight/
Molnar, P., & Gill, L. (2018). Bots at the Gate: A Human Rights Analysis of Automated Decision-Making in Canada's Immigration and Refugee System (Research Report No. 114). Citizen Lab and International Human Rights Program (Faculty of Law, University of Toronto).
Noble. (2018). Algorithms of Oppression. NYU Press.
Oluwasanmi, M. (2021). Algorithms and the Border: The Human Rights Implications of Automated Decision Systems in Canadian Immigration. Federalism-E, 22(1). https://ojs.library.queensu.ca/index.php/fede/issue/view/896
Schneider, T., Hong, G. H., & Le, A. V. (2018). Japan's combination of artificial intelligence and robotics may be the answer to its rapidly shrinking labor force, but will this be good news or bad for human labor? 4.
Walia, H. (2021). Border and rule: Global migration, capitalism and the rise of racist nationalism.
Wright, J. (2019). Robots vs migrants? Reconfiguring the future of Japanese institutional eldercare. Critical Asian Studies, 51(3), 331–354. https://doi.org/10.1080/14672715.2019.1612765
This post represents the view of the author and does not necessarily represent the view of the institute itself. For more information about the topics of these articles and associated research projects, please contact info@hiig.de.
Explore Research issue in focus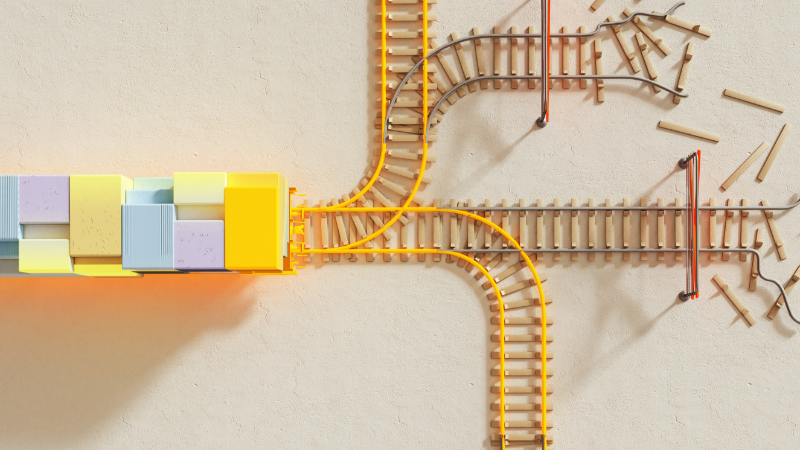 The future of artificial Intelligence and society operates in diverse societal contexts. What can we learn from its political, social and cultural facets?
Sign up for HIIG's Monthly Digest
and receive our latest blog articles.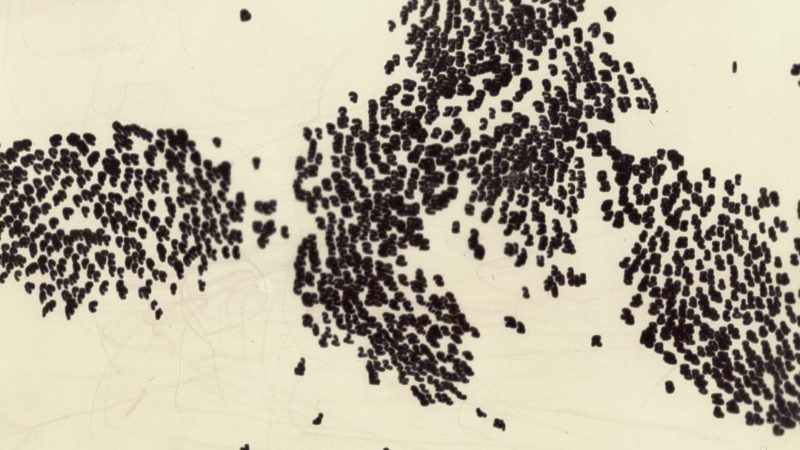 A lot of data is collected about employees. Current studies show: People analytics has risks, but also real potential for human resources.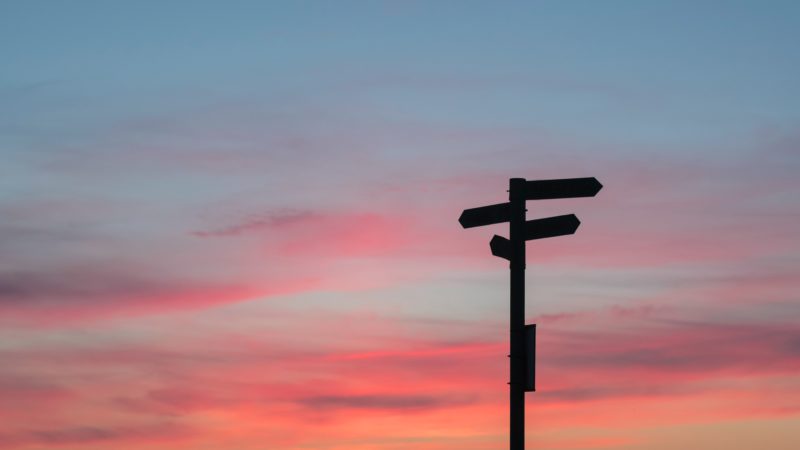 EU AI Act: Tomorrow's AI will be decided by authorities and companies in a complicated structure of competences.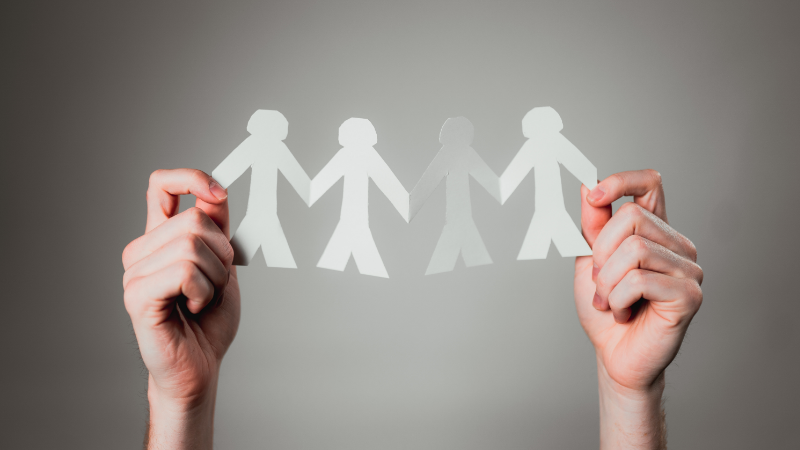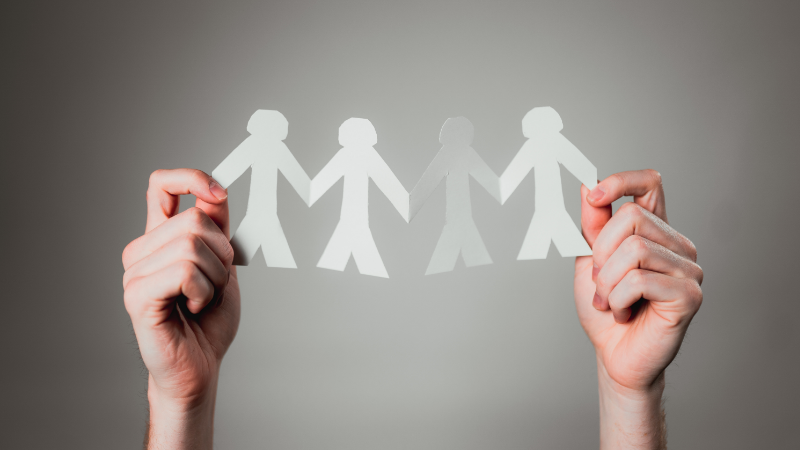 What makes the Common Voice project special and what can others learn from it? An inspiring example that shows what effective participation can look like.