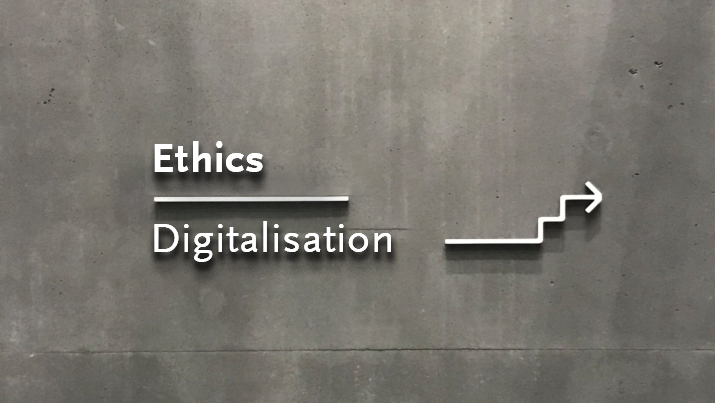 The fellows of our virtual research clinic introduce themselves
How can we best avoid harmful societal consequences of seemingly well-intentioned targeted advertising strategies? Do we need less targeted systems for ad deliveries or ones that grant their target groups a meaningful choice regarding the kinds of job ads they are interested in? Might there even be a case to be made that targeted advertising should be stopped altogether?
These are just some of the questions we would will tackle together in our virtual clinic on "Increasing Fairness in Targeted Advertising: The Risk of Gender Stereotyping by Job Ad Algorithms".
Our research fellows will explore a key challenge of online communication spaces: who gets to see what – and who decides why.
HIIG Virtual Clinic | FELLOWS
Ezgi Eren
Affiliation: Student (LLM) at The University of Edinburgh, Great Britain
Area of Research: Innovation, Technology and the Law
Lukas Hondrich
Affiliation: Researcher at AlgorithmWatch, Germany
Area of Research: Cognitive-Affective Neuroscience
Linus Huang
Affiliation: Postdoctoral Fellow at the Society of Fellows in the Humanities, University of Hong Kong, Hong Kong
Area of Research: Philosophy of Cognitive Science
Basileal Imana
Affiliation: PhD student at the University of Southern California, USA
Area of Research: Security, privacy and fairness
Joanne Kuai
Affiliation: PhD student at Karlstad University, Sweden
Area of Research: AI in Journalism
Marcela Mattiuzzo
Affiliation: PhD Candidate at the University of São Paulo, Brazil
Area of Research: Commercial Law
Sylvie Rzepka
Affiliation: Postdoctoral Researcher at the University of Potsdam, Germany
Area of Research: Empirical Economics
Marie-Therese Sekwenz
Affiliation: Student at University of Vienna, Vienna, Austria
Area of Research: Content Moderation, Automated Bias, AI
Zora Siebert
Affiliation: Brussels Head of EU Policy Programme at Heinrich Böll Foundation, European Union, Belgium
Area of Research: Political Science
Sarah Stapel
Affiliation: Student (LLM) at the University of Amsterdam, Netherlands
Area of Research: Privacy and data protection
Ana Pop Stefanija
Affiliation: PhD researcher at imec-SMIT, Vrije Universiteit Brussel, Belgium
Area of Research: Socio-technical aspects of AI
Franka Weckner
Affiliation: Student at the University of Heidelberg, Germany
Area of Research: International Law
About the research project
The virtual clinic is part of the NoC research project "The Ethics of Digitalisation – From Principles to Practices", which aims to develop viable answers to challenges at the intersection of ethics and digitalisation. Innovative formats facilitate interdisciplinary scientific work on application-, and practice-oriented questions and achieve outputs of high social relevance and impact. Our first research sprint on algorithmic tools for content moderation has just successfully concluded. The project promotes an active exchange between science, politics and society and thus contributes to a global dialogue on the ethics of digitalisation.
Besides the HIIG, the main project partners are the Berkman Klein Center at Harvard University, the Digital Asia Hub, and the Leibniz Institute for Media Research | Hans-Bredow-Institut.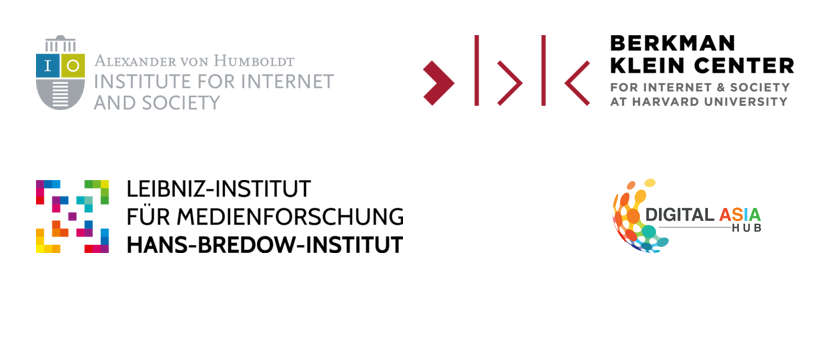 The project stands under the patronage of the Federal President of Germany, Frank-Walter Steinmeier and is funded by the Mercator Foundation.

Project team
Nadine Birner, HIIG
Shlomi Hod, HIIG
Matthias C. Kettemann, HBI/HIIG
Alexander Pirang, HIIG
Friederike Stock, HIIG
Keep in touch
Would you like to receive the latest news on internet and social research? Subscribe to our newsletters.