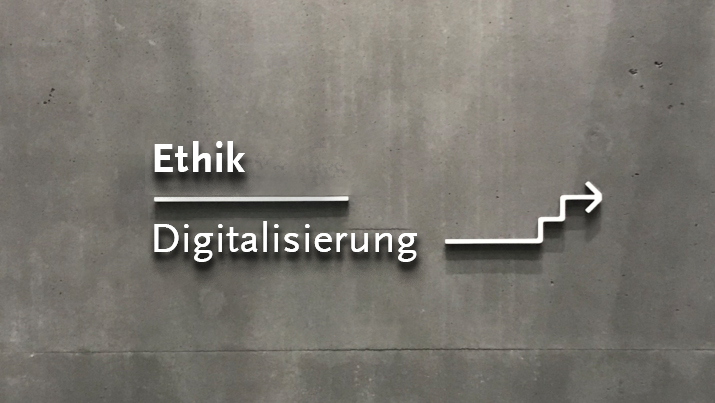 The fellows of our first research sprint introduce themselves
There is an increasing public pressure on platform companies to more soundly police the content on their sites. To address this, platforms are turning to algorithmic content moderation systems. These systems prioritize content that promises to increase engagement and block content that is deemed illegal or is infringing the platforms own policies and guidelines. But content moderation is a 'wicked problem' that raises many questions all of which eschew simple answers. Where is the line between hate speech and freedom expression – and how to automate and deploy this on a global scale? Are platforms overblocking legitimate content, or are they rather failing to limit illegal speech on their sites?
This is just one of the many pressing issues related to platform governance – a number of which we would like to address together with our fellows in an interdisciplinary research sprint with exciting structures for policy impact (public and private).
HIIG Research Sprint | FELLOWS
&nbsp
Hannah Bloch-Wehba
Affiliation: Law professor at Texas A&M University
Area of Research: Law and technology
Josh Cowls
Affiliation: PhD candidate at the University of Oxford's Internet Institute
Area of Research: Demystifying and demythologising new technology like AI
Philipp Darius
Affiliation: PhD candidate at Hertie School
Area of Research:Innterdisciplinary fields of computational social science and social data science
Angelica Fernandez
Affiliation: PhD candidate at the University of Luxembourg
Area of Research: AI and the enforcement of norms on online platforms
Valentina Golunova
Affiliation: PhD candidate at The University of Maastricht
Area of Research: Digital civil rights
Aline Iramina
Affiliation: Ph.D. candidate in Law at the University of Brasilia (Brazil) and Ph.D. candidate in Law and researcher at the University of Glasgow (UK)
Area of Research: AI & Law
Sunimal Mendis
Affiliation: Assistant Professor at the Tilburg Institute for Law, Technology, and Society (TILT) of Tilburg University
Area of Research: Intellectual Property Law
David Morar
Affiliation: Visiting scholar at the Elliott School of International Affairs, George Washington University, Sweden
Area of Research:
Dominiquo Santistevan
Affiliation: PhD student at the University of Chicago
Area of Research: AI for social good
Charlotte Spencer-Smith
Affiliation: PhD candidate at the Center for Information and Communication Technologies & Society (ICT&S) at the Department of Communication Studies at the University of Salzburg, Austria
Area of Research: Architecture, algorithms and affordances of online platforms
Wayne Wei Wang
Affiliation: PhD Candidate at the University of Hong Kong
Area of Research: IP, IT Law & Innovation Policy
Wai Yan
Affiliation: AI engineer at Koe Koe Tech
Area of Research: Guidance of online social interactions by algorithms
About the project
The virtual clinic is part of the NoC research project "The Ethics of Digitalisation – From Principles to Practices", which aims to develop viable answers to challenges at the intersection of ethics and digitalisation. Innovative formats facilitate interdisciplinary scientific work on application-, and practice-oriented questions and achieve outputs of high social relevance and impact. Our first research sprint on algorithmic tools for content moderation has just successfully concluded. The project promotes an active exchange between science, politics and society and thus contributes to a global dialogue on the ethics of digitalisation.
Besides the HIIG, the main project partners are the Berkman Klein Center at Harvard University, the Digital Asia Hub, and the Leibniz Institute for Media Research | Hans-Bredow-Institut.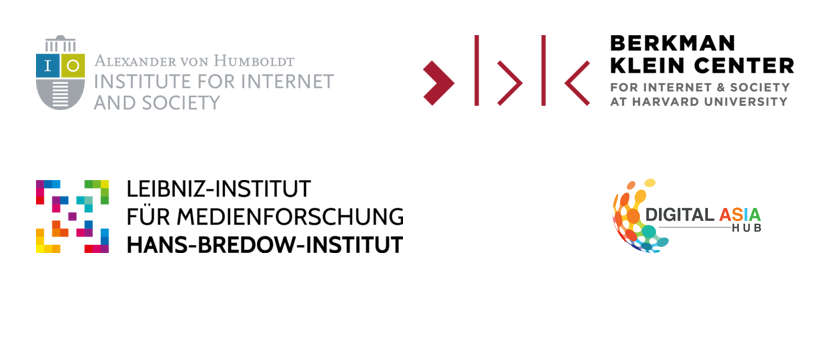 The project stands under the patronage of the Federal President of Germany, Frank-Walter Steinmeier and is funded by the Mercator Foundation.

Project team
Nadine Birner, HIIG
Shlomi Hod, HIIG
Matthias C. Kettemann, HBI/HIIG
Alexander Pirang, HIIG
Friederike Stock, HIIG
Keep in touch
Would you like to receive the latest news on internet and social research? Subscribe to our newsletters.