The Alexander von Humboldt Institute for Internet and Society (HIIG), as an independent research institute, considers itself an active participant in the communication of scientific knowledge. As the press office, we are pleased to connect you with our experts who offer excellent research results, network policy analyses, and profound insights into the development of the internet and the resulting digitalisation of all aspects of life.
Are you working on an article, a TV or radio report and looking for a voice from the scientific community? Our researchers are available for interviews, background discussions and scientific statements.
You can't find suitable topics or researchers for your feature? We will be happy to connect you with the right experts - quickly and free of charge:
Frederik Efferenn
Head of Science Communication
Tel: +49 30 200 760 82
E-Mail: presse@hiig.de 
Expert
Focus
Contact
AI Act of the EU
Matthias C. Kettemann, Prof. Dr. LL.M.

Political and legal regulation of AI technology
European Law
Ethics guidelines for algorithmic decisions

matthias.kettemann@hiig.de
Dangers of Artificial Intelligence (AI) for Society
Matthias C. Kettemann, Prof. Dr. LL.M.

Legal regulation of AI
AI-based discrimination
Protection of human rights

matthias.kettemann@hiig.de
Anna Jobin, Dr.

Political regulation of AI
Ethics guidelines for AI
Speculative fears of hyperintelligent machines

anna.jobin@hiig.de
Wolfgang Schulz, Prof. Dr.

Legal regulation of AI
Misuse of AI for disinformation
Intransparency in the use of AI

wolfgang.schulz@hiig.de
Artificial Intelligence (AI) and Work
Georg von Richthofen, Dr.

Use of AI in enterprises
Digital responsibility
Impact of AI on the quality of work

georg.v.richthofen@hiig.de
Fabian Stephany, Dr.

New job fields through AI
Restructuring of the labour market
Future skills and areas of work

fabian.stephany@hiig.de
Sonja Köhne

Co-determination of AI
Use of AI in human resource management

sonja.koehne@hiig.de
Digitalisation of Administration
Jörg Pohle, Dr.

History of the digitalisation of administration
Rule of law and separation of powers
Individual and collective data protection

joerg.pohle@hiig.de
Legislative Proposal: EU Chat Control (Combatting the Spread of Material on Child Sexual Abuse)
Matthias C. Kettemann, Prof. Dr. LL.M.

Legal dimensions of end-to-end encryption
Reconciling the law with data protection and human rights
Potential harms of online surveillance

matthias.kettemann@hiig.de
Jörg Pohle, Dr.

Development of global encryption standards
Surveillance and control of users on messenger services
Issues with the identification of abusive material by AI

joerg.pohle@hiig.de
Discrimination and Bias through Technology
Theresa Züger, Dr.

Technology and gender equality (women in the IT sector)
Inclusion and technology design
Social responsibility in the use of AI

theresa.zueger@hiig.de
Katharina Mosene

Reinforcement of existing structures of discrimination through AI development
Incomplete training data sets of new technologies
Discrimination against women* and marginalised groups

katharina.mosene@hiig.de
Twitter, Meta, TikTok, and Co. - Social Media Under Examination
Wolfgang Schulz, Prof. Dr.

Spreading of fake news & propaganda through recommendation algorithms
Automated detection, blocking & deletion of digital content
Protection of freedom of expression & press freedom on digital platforms

wolfgang.schulz@hiig.de
Matthias C. Kettemann, Prof. Dr. LL.M.

Regulation of social media by the state, private companies & civil society
Moderation of digital content by humans & AI technology
Designing a human rights-based & accountable sphere of discourse on social media platforms

matthias.kettemann@hiig.de
Digital Healthcare and E-Health Applications
Jörg Pohle, Dr.

IT security and data protection in the health sector
Public interest oriented use of health data for research purposes

joerg.pohle@hiig.de
Thomas Schildhauer, Prof. Dr. Dr.

Digital innovations in the care sector
Intelligent health systems
Ageing in the digital society

thomas.schildhauer@hiig.de
Hate Speech & Digital Violence
Katharina Mosene

Equality in the digital space
Discrimination through algorithms
Discrimination against marginalised groups (e.g. sexism, racism, anti-Semitism, trans- and homophobia)

katharina.mosene@hiig.de
Nataliia Sokolovska

Hostility towards science on online platforms
Populist campaigns and attacks on researchers

nataliia.sokolovska@hiig.de
NEWSLETTER
We will inform you regularly about our research activities and events.
EXPLORE CURRENT HIIG ACTIVITIES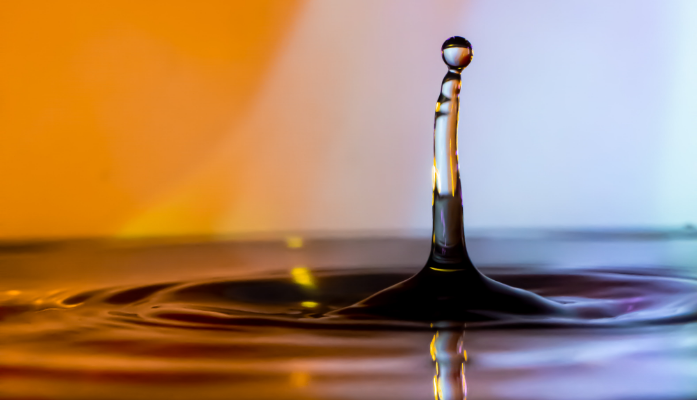 HIIG is currently working on exciting topics. Learn more about our interdisciplinary pioneering work in public discourse.