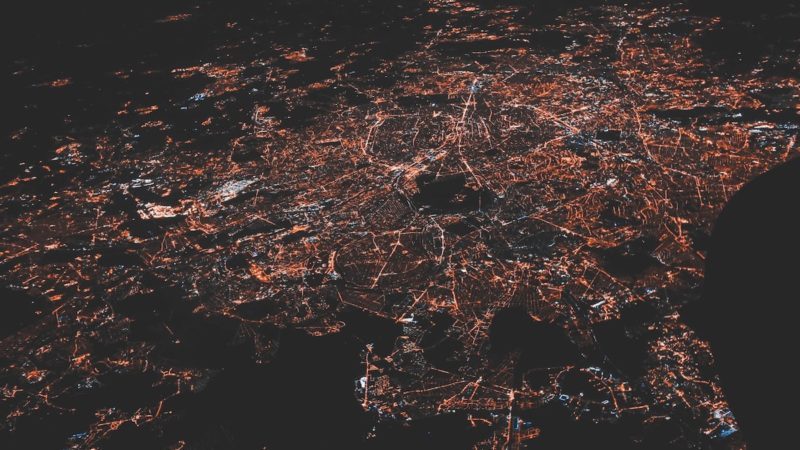 XIII. Interdisciplinary Workshop "Privacy, Data Protection & Surveillance"
The Alexander von Humboldt Institute for Internet and Society kindly invites for the thirteenth interdisciplinary workshop "Privacy, Data Protection & Surveillance", which will take place on July 5, 2022 from 13:00 p.m. to 6:00 p.m. at the Institute's premises, Französische Straße 9, 10117 Berlin. You should understand German, but are very welcome to give your presentation in English.

Hiermit möchten wir Sie und Euch ganz herzlich zum dreizehnten interdisziplinären Workshop »Privacy, Datenschutz & Surveillance« einladen, der am Dienstag, den 05.07.2022, von 13:00 bis 18:00 Uhr stattfinden wird – nach derzeitigem Stand als Präsenzveranstaltung am Alexander von Humboldt Institut für Internet und Gesellschaft (HIIG) in der Französischen Straße 9, 10117 Berlin.
XIII. INTERDISZIPLINÄRER WORKSHOP: PRIVACY, DATENSCHUTZ & SURVEILLANCE
05.07.2022 | 13:00 – 18:00 Uhr
Alexander von Humboldt Institut für Internet und Gesellschaft
Mit dem Workshop wollen wir wieder vor allem jungen Wissenschaftler*innen die Gelegenheit bieten, aktuelle Forschungsarbeiten aus dem sehr breiten und diversen Forschungsfeld Privacy, Datenschutz, und Surveillance in einer interdisziplinären Runde vorzustellen und zu diskutieren.
Seit mehr als sechzig Jahren folgt nicht nur in der deutschen Politik und Verwaltung eine Welle der Computerisierung, Informatisierung und Digitalisierung auf die andere. Die Corona-Pandemie und der Umgang damit haben gezeigt, wie vieles dabei noch im Argen liegt – trotz aller Erfolgsmeldungen aus der Vergangenheit. Zugleich waren sie aber auch Auslöser einer neuen Digitalisierungswelle. Ob jetzt "endlich alles gut" wird, ist dabei mehr als fraglich. Es lässt sich jedenfalls beobachten, dass gerade bei den derzeit oft überstürzt angeschobenen und durchgeführten Digitalisierungsprojekten die unerwünschten Auswirkungen auf Individuen, Gruppen und Gesellschaft weitgehend ignoriert oder bestenfalls vordergründig beachtet werden. Anstatt diese Auswirkungen schon bei der Gestaltung und Umsetzung der Digitalisierungsprojekte in den Blick zu nehmen und Maßnahmen zum Schutz vor ihnen zu ergreifen, wird im Nachhinein, wenn die Auswirkungen unübersehbar geworden sind oder die zuständigen Aufsichtsbehörden mit Maßnahmen drohen, der Vorwurf erhoben, der "Datenschutz" bremse den digitalen Fortschritt. Sowohl in der öffentlichen wie in der akademischen Debatte stehen dabei von allem Auswirkungen auf Individuen und Gruppen im Vordergrund, etwa Privatheit, Diskriminierung oder Fairness. Viel weniger Beachtung finden hingegen die strukturellen und gesellschaftlichen Auswirkungen, etwa auf Demokratie und Sozialstaat, auf Rechtsstaatlichkeit und Gewaltenteilung oder auf die gesellschaftliche Machtverteilung.
Zu diesen und ähnlichen Themen suchen wir spannende Vorträge. Wir freuen uns über Aufsatz- und Dissertationsprojekte, theoretische und empirische Arbeiten, Analysen ebenso wie Lösungsvorschläge aus allen Disziplinen – und es darf sich ausdrücklich um work in progress handeln. Neben der Diskussion offener Forschungsfragen soll in dem Workshop die kritische Reflexion der jeweils eigenen Forschungsprämissen, Theorieschule(n) und Disziplin(en) im Vordergrund stehen.
Teilnahme
Sollten Sie Interesse haben, an der Veranstaltung teilzunehmen, möchten wir Sie bitten, bis spätestens Montag, den 13.06.2022, unser Anmeldeformular am Ende dieser Seite auszufüllen und dabei anzugeben, ob Sie als Hörer*in oder Redner*in teilnehmen möchten.
Redner*innen werden gebeten, bei ihrer Anmeldung einen Titel und ein erweitertes Abstract (ca. 800 Wörter) des Vortrags, der max. 15 Minuten dauern sollte, anzugeben. Gerne können Sie auch Angaben zu Ihren Disziplinen, Interessengebieten und Forschungsschwerpunkten machen. Innerhalb der grundlegenden Thematik sind Sie vollkommen frei, Ihren Bereich zu wählen und einen Schwerpunkt zu setzen.
Das Workshopprogramm wird allen angemeldeten Teilnehmer*innen bis zum 27.06.2022 zugehen.
Termine
| | |
| --- | --- |
| 13.06.2022 |  Anmeldeschluss und Deadline für die Einreichung der Abstracts |
| 20.06.2022 |  Rückmeldung zur Annahme der Vorschläge |
| 27.06.2022 |  Programm des Workshops |
| 05.07.2022 |  Workshop |
Leider können wir keine Reise- oder Übernachtungskosten erstatten.
Wenden Sie sich bei Rückfragen zu der Veranstaltung gerne direkt an joerg.pohle@hiig.de.
Bookings
Eine Anmeldung ist für diese Veranstaltung aktuell nicht möglich.
This high-profile lecture series thrives to develop a European perspective on the processes of transformation that our societies are currently undergoing.
Once a month we publicly discuss the impact of digitalisation on the society. Therefore we invite special guests and engage in a dialogue with the audience.