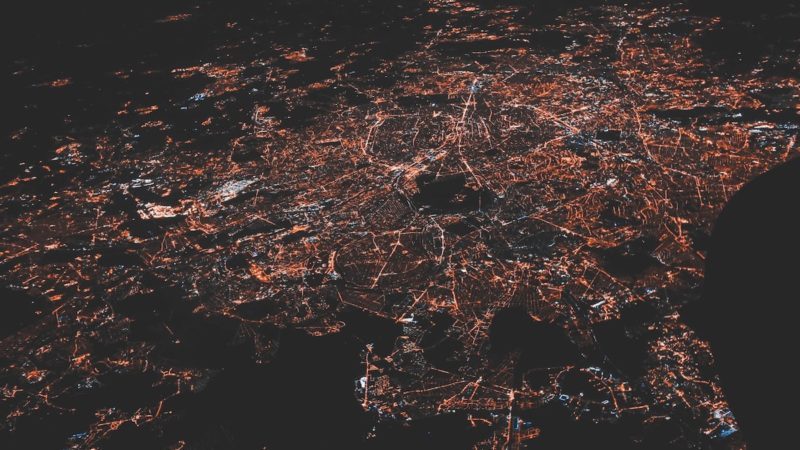 XII. Interdisciplinary Workshop "Privacy, Data Protection & Surveillance"
The Alexander von Humboldt Institute for Internet and Society kindly invites for the Twelfth Interdisciplinary Workshop "Privacy, Data Protection & Surveillance" taking place on 14 December 2021, from 12:00 p.m. to 6:00 p.m. at the Institute's premises, Französische Straße 9, 10117 Berlin. You should understand German, but you are very welcome to give your presentation in English.
Hiermit möchten wir Sie und Euch ganz herzlich zum zwölften interdisziplinären Workshop "Privacy, Datenschutz & Surveillance" einladen, der am Dienstag, den 14.12.2021, von 12:00 bis 18:00 Uhr stattfinden wird – nach derzeitigem Stand als Präsenzveranstaltung am Alexander von Humboldt Institut für Internet und Gesellschaft (HIIG) in der Französischen Straße 9, 10117 Berlin.
XII. INTERDISZIPLINÄRER WORKSHOP: PRIVACY, DATENSCHUTZ & SURVEILLANCE
14.12.2021 | 12:00 – 18:00 Uhr
Alexander von Humboldt Institut für Internet und Gesellschaft
Eineinhalb Jahre Covid-bedingte Pause des Workshops sind genug – und viel ist passiert! Es ist also an der Zeit, wieder zusammenzukommen und das zu tun, was den Workshop immer geprägt hat: aktuelle Forschungsarbeiten aus dem sehr breiten und diversen Forschungsfeld Privacy, Surveillance und Datenschutz in einer interdisziplinären Runde vorzustellen und ausgiebig zu diskutieren.  Im Zusammenhang mit den verschiedenen Versuchen, die Corona-Pandemie einzudämmen, war ein Charakteristikum unübersehbar: viele Länder setzten und setzen auf den Einsatz informationstechnischer Hilfsmittel, ob Tracing-Apps für Smartphones zur Verfolgung von Infektionsketten, die Nutzung von Mobilfunkdaten für die Durchsetzung von häuslicher Quarantäne oder digitalisierte Impfnachweise. Fast hatte es den Eindruck eines gesellschaftlichen Großexperiments zur digitalen Verhaltenserfassung unter staatlicher Aufsicht. Was sicher bleiben wird, ist der Push, den die Digitalisierung des Gesundheitswesens damit erhalten hat, etwa mit der Einführung der elektronischen Patientenakte (ePA) für alle Versicherten in gesetzlichen Krankenkassen, der zunehmenden Verbreitung von Wearables zum Self-Tracking von Gesundheits- und Lifestyle-Zuständen oder der Einrichtung eines Forschungsdatenzentrums, bei dem alle Patient*innendaten gesammelt und der wissenschaftlichen Forschung, aber auch der Industrie für Produktforschung zur Verfügung gestellt werden sollen. Vergleichbare Entwicklungen hat die Pandemie im Bildungsbereich oder im Arbeitsleben vorangetrieben, so etwa mit Proctoring-Systemen, die Computer von Lernenden in Komplettüberwachungsgeräte verwandeln, oder der tendenziellen Entgrenzung von Arbeit und der Aufhebung der Trennung von Arbeit und Freizeit in der Telearbeit.  Zu diesen und ähnlichen Themen suchen wir spannende Vorträge. Wir freuen uns über Aufsatz- und Dissertationsprojekte, theoretische und empirische Arbeiten, Analysen ebenso wie Lösungsvorschläge aus allen Disziplinen – und es darf sich ausdrücklich um work in progress handeln. Neben der Diskussion offener Forschungsfragen soll in dem Workshop die kritische Reflexion der jeweils eigenen Forschungsprämissen, Theorieschule(n) und Disziplin(en) im Vordergrund stehen.
Teilnahme
Sollten Sie Interesse haben, an der Veranstaltung teilzunehmen, möchten wir Sie bitten, bis spätestens Montag, den 22.11.2021, unser Anmeldeformular am Ende dieser Seite auszufüllen und dabei anzugeben, ob Sie als Hörer*in oder Redner*in teilnehmen möchten. Redner*innen werden gebeten, bei ihrer Anmeldung einen Titel und ein erweitertes Abstract (ca. 800 Wörter) des Vortrags, der max. 15 Minuten dauern sollte, anzugeben. Gerne können Sie auch Angaben zu Ihren Disziplinen, Interessengebieten und Forschungsschwerpunkten machen. Innerhalb der grundlegenden Thematik sind Sie vollkommen frei, Ihren Bereich zu wählen und einen Schwerpunkt zu setzen.
Das Workshop-Programm wird allen angemeldeten Teilnehmer*innen bis zum 06.12.2021 zugehen.
Wir freuen uns sehr auf Ihr Kommen und Ihre Beiträge.
Termine
| | |
| --- | --- |
| 22.11.2021     |  Anmeldeschluss und Deadline für die Einreichung der Abstracts |
| 29.11.2021 | Rückmeldung zur Annahme der Vorschläge |
| 06.12.2021 | Programm des Workshops |
| 14.12.2021 | Workshop |
Leider können wir keine Reise- oder Übernachtungskosten erstatten.
Bei Fragen wenden Sie sich bitte an: joerg.pohle@hiig.de
This high-profile lecture series thrives to develop a European perspective on the processes of transformation that our societies are currently undergoing.
Once a month we publicly discuss the impact of digitalisation on the society. Therefore we invite special guests and engage in a dialogue with the audience.