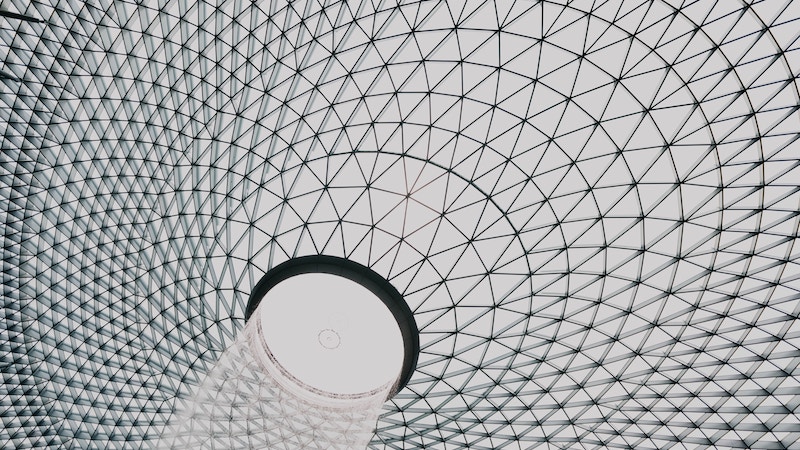 X. Interdisciplinary Workshop "Privacy, Data Protection & Surveillance"
The Alexander von Humboldt Institute for Internet and Society kindly invites for the Tenth Interdisciplinary Workshop "Privacy, Data Protection & Surveillance" taking place on 5 July 2019, from 12:00 p.m. to 6:00 p.m. at the Institute's premises, Französische Straße 9, 10117 Berlin. You should understand German, but you are very welcome to give your presentation in English.
X. INTERDISZIPLINÄRER WORKSHOP: PRIVACY, DATENSCHUTZ & SURVEILLANCE
HIIG | Französische Str. 9 | 10117 Berlin
5.07.2019 | 12:00 – 18:00 Uhr
Mit dem Workshop wollen wir vor allem jungen Wissenschaftler*innen die Gelegenheit bieten, aktuelle Forschungsarbeiten aus dem sehr breiten und diversen Forschungsfeld Privacy, Surveillance und Datenschutz in einer interdisziplinären Runde vorzustellen und zu diskutieren. Wir freuen uns über Aufsatz- und Dissertationsprojekte, theoretische und empirische Arbeiten, Analysen ebenso wie Lösungsvorschläge aus allen Disziplinen – und es darf sich ausdrücklich um work in progress handeln. Neben der Diskussion über offene Forschungsfragen soll auf dem Workshop eine kritische Reflexion der Prämissen der eigenen Forschung, der eigenen Theorieschule(n) und der eigenen Disziplin(en) im Vordergrund stehen.
Aus Anlass des ersten runden Geburtstages der Workshopreihe freuen wir uns insbesondere über Blicke zurück, nach vorne und zur Seite: Wie hat sich das Forschungsfeld entwickelt, welche neuen sozialen, ökonomischen und technischen Entwicklungen in diesem Feld lassen sich beobachten, und welche Herausforderungen sind bereits am Horizont erkennbar? Und vergleichende Arbeiten erlauben den Blick zur Seite: zwischen den Theorien und Theorieschulen, zwischen den Ländern, Regionen und Kontinenten, aber auch zwischen verschiedenen Ansätzen zur Technikgestaltung und technischen Mechanismen.
Teilnahme
Sollten Sie Interesse haben, an der Veranstaltung teilzunehmen, möchten wir Sie bitten, bis spätestens Montag, den 17.06.2019, unser Anmeldeformular am Ende dieser Seite auszufüllen und dabei anzugeben, ob Sie als Hörer*in oder Redner*in teilnehmen möchten. Redner*innen werden gebeten, bei ihrer Anmeldung einen Titel und ein erweitertes Abstract (ca. 800 Wörter) des Vortrags, der max. 15 Minuten dauern sollte, anzugeben. Gerne können Sie auch Angaben zu Ihren Disziplinen, Interessengebieten und Forschungsschwerpunkten machen. Innerhalb der grundlegenden Thematik sind Sie vollkommen frei, Ihren Bereich zu wählen und einen Schwerpunkt zu setzen.
Das Workshop-Programm wird allen angemeldeten Teilnehmer*innen bis zum 28.06.2019 zugehen.
Wir freuen uns sehr auf Ihr Kommen und Ihre Beiträge.
Termine
| | |
| --- | --- |
| 17.06.2019 | Anmeldeschluss und Deadline für die Einreichung der Abstracts |
| 21.06.2019 | Rückmeldung zur Annahme der Vorschläge |
| 28.06.2019 | Programm des Workshops |
| 5.07.2019 | Workshop |
Leider können wir keine Reise- oder Übernachtungskosten erstatten. 
Bei Fragen wenden Sie sich bitte an: joerg.pohle@hiig.de
Workshops in dieser Reihe:
Bookings
Eine Anmeldung ist für diese Veranstaltung aktuell nicht möglich.
This high-profile lecture series thrives to develop a European perspective on the processes of transformation that our societies are currently undergoing.
Once a month we publicly discuss the impact of digitalisation on the society. Therefore we invite special guests and engage in a dialogue with the audience.