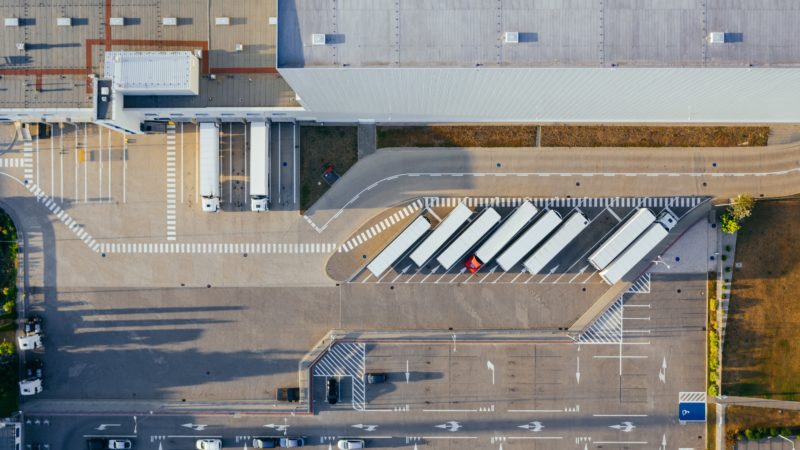 Workshop: Logistics meets AI
More and more last mile delivery services and logistics companies are having to share the sparse space of the urban transport infrastructure. In addition to DHL, Hermes and Co., Amazon and other logistics service providers are now joining them, exacerbating problems such as traffic congestion, accidents and parking problems in city centres. The question of efficient management is becoming louder.
---
WORKSHOP
Logistics meets AI
Tuesday, February 25, 2020 | HIIG | Französische Straße 9 | 10117 Berlin
---
How can routes be planned more efficiently and safety in inner city traffic be increased? How can empty trips be avoided? What solutions do startups offer for the logistics industry? What possibilities do AI applications offer in the logistics sector? How can the digital networking of urban infrastructure defuse problems?

Driving behaviour

Safety and accident prevention

Route optimization
Join us in approaching the challenges, get to know innovative solutions from the industry and make contacts. Under the keyword "Logistics meets AI", logistics companies, scientists and tech companies will discuss topics such as driving behaviour, safety and accident prevention and route optimization.
---
 Programme
Scenario-Workshop: How the Smart City can solve traffic problems 

 Annika Ulich, Projekt manager, Humboldt Institute for Internet and Society
Impulse: Digital business models in logistics: trends and development lines
Prof. Dr. Gernot Liedtke, Institute for Transport Research,
German Aerospace Center (DLR)
18:00 Networking and exchange
---
This workshop takes place within the project Learn.Match.Partner. With different formats, we want to offer companies and start-ups the opportunity to exchange ideas, learn from each other and tackle digital challenges together. The event is funded by the Federal Ministry of Economics and Energy and is free of charge for participants. Snacks and drinks will be provided.
Please register for the workshop via Eventbrite. If you have any questions, please send an email to Annika Ulich (annika.ulich@hiig.de).
---
This high-profile lecture series thrives to develop a European perspective on the processes of transformation that our societies are currently undergoing.
Once a month we publicly discuss the impact of digitalisation on the society. Therefore we invite special guests and engage in a dialogue with the audience.