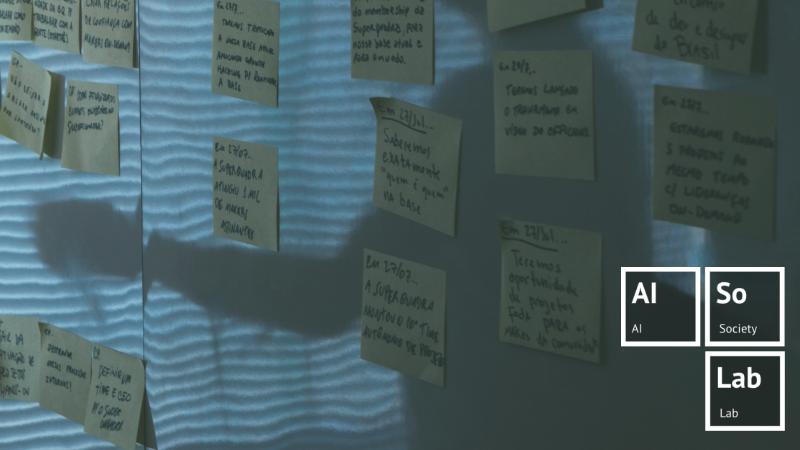 Workshop II Artificial thinking explained in human terms
The Alexander von Humboldt Institute for Internet and Society (HIIG) and the non-profit organisation neuland & gestalten gGmbH kindly invite you to the second interactive themed afternoon with a focus on Artificial Intelligence (AI) and comprehensibility. The workshop will take place on 20 October 2022, from 16:00 to 19:30, in the GESELLSCHAFTSRAUM of neuland & gestalten in German. There are places available for 15 people.
Workshop: Künstliches Denken menschlich erklärt
20. Oktober 2022 I 16:00 – 19:30 Uhr
Im Gesellschaftsraum der gemeinnützige Organisation neuland & gestalten gGmbH
Buttermelcherstraße 15, 80469 München
Der Einsatz von KI beflügelt nicht nur eine technische Evolution, sondern bringt durch die Wechselwirkung mit gesellschaftlichen Entwicklungen auch einen fortschreitenden sozialen Wandel mit sich. Für die EU-Kommission steht fest: KI muss im Einklang mit europäischen Werten zum Einsatz kommen. Eine zentrale Forderung für den Einsatz von KI ist daher: KI muss erklärbar, interpretierbar und nachvollziehbar sein. Aber was heißt das konkret für Bürger*innen? Welche Fragen zu KI bewegen Sie? Welche Aspekte davon wollten Sie schon immer mal besser verstehen?
Bei diesem interaktiven Nachmittag möchten wir unterschiedliche Gruppen der Zivilgesellschaft, mit und ohne KI-Kompetenzen, zusammenbringen und interaktiv über die Nachvollziehbarkeit von KI in den Austauschen gehen. Wir erklären Ihnen KI und Sie erklären uns, wie man KI für Bürger*innen noch besser erklären könnte!
Die Anmeldung erfolgt direkt über die gemeinnützige Organisation neuland & gestalten gGmbH.
Bei Fragen zum Workshop können Sie sich direkt an Wiebke Jahns wj@neulandundgestalten.de oder Sarah Spitz (sarah.spitz@hiig.de) wenden.
Cooperation partner:

This high-profile lecture series thrives to develop a European perspective on the processes of transformation that our societies are currently undergoing.
Once a month we publicly discuss the impact of digitalisation on the society. Therefore we invite special guests and engage in a dialogue with the audience.