Wikimedia–Salon: J=Journals. Which form of scientific publishing will prevail?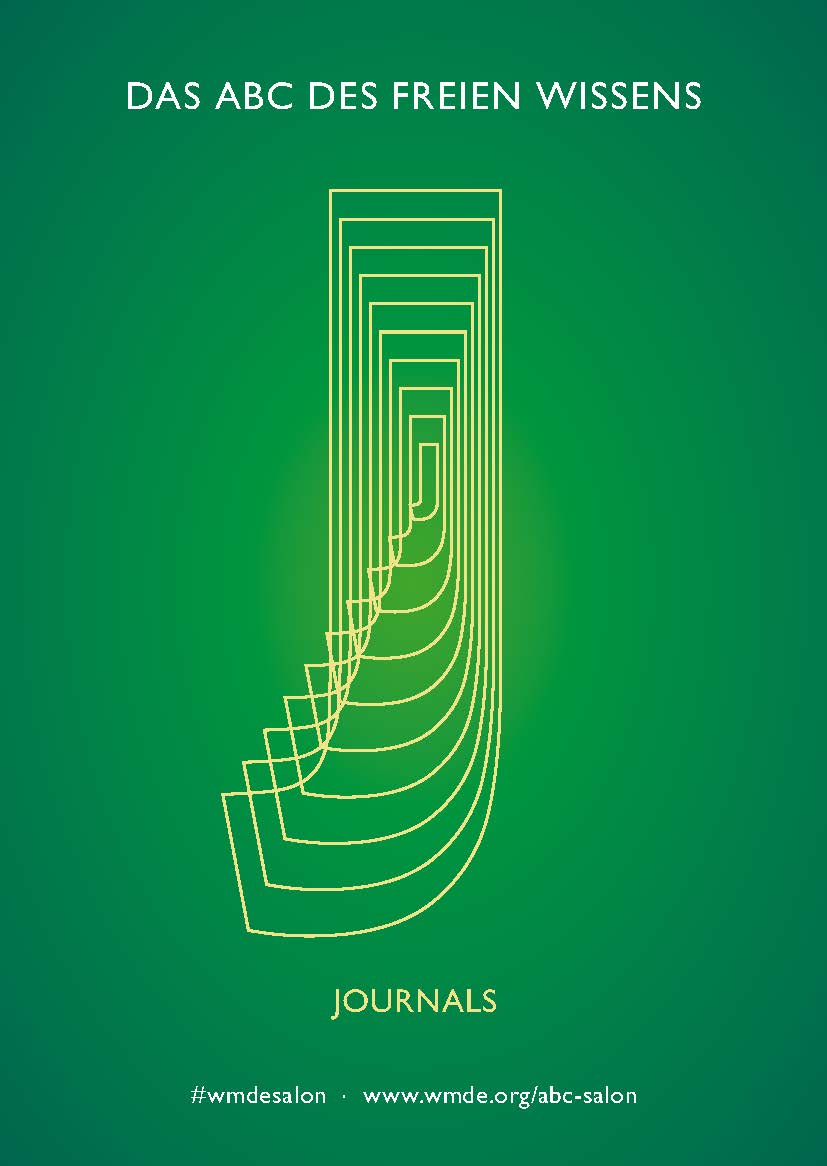 Please join us for the upcoming Wikimedia-Salon J=Journals, organised by Wikimedia Deutschland in cooperation with the Internet Policy Review. The talk will be held in German, please find all further information below.
"Publish or perish" so das Mantra des akademischen Kapitalismus. Wenn es auch nicht im wortwörtlichen Sinne um Leben und Tod geht, so stehen Forscherinnen und Forscher dennoch unter dem Druck, die eigene Forschung möglichst wirkmächtig publik zu machen. In den 90er Jahren begann die elektronische Online-Publikation langsam, die Veröffentlichung in Printmedien abzulösen. Gleichzeitig ebneten die Open Source sowie die Open Courseware Bewegungen den Weg zu Open Access – dem Prinzip des freien Zugangs zu wissenschaftlichen Informationen. Heute sind frei über das Internet zugängliche Publikationen fester Bestandteil der Wissenschaftslandschaft.
Doch wie sieht gute und nachhaltige Open Access Praxis aus? Braucht Open Access besondere Maßnahmen, um die wissenschaftliche Qualität hochzuhalten? Wie können Open Access Publikationen gefördert werden? Wie können für Forschende stärkere Anreize für das offene Publizieren geschaffen werden? Und wie steht es um die Open Access Bewegung der deutschen Wissenschaftslandschaft im europäischen Vergleich?
J=Journals. Welche Form des wissenschaftlichen Publizierens setzt sich durch?
in der Reihe Wikimedia-Salon – Das ABC des Freien Wissens
03. September, 19:00 Uhr
Einlass 18:30 Uhr | Eintritt frei
Wikimedia Deutschland e.V., Tempelhofer Ufer 23-24, 10963 Berlin
Isabella Meinecke von der Hamburg University Press, Staats- und Universitätsbibliothek Hamburg diskutiert:
Lambert Heller, Open Science Lab, Technische Informationsbibliothek Hannover (TIB)
Christina Riesenweber, OJS-de.net, Center für Digitale Systeme, Freie Universität Berlin
Frédéric Dubois, Internet Policy Review, Humboldt Institut für Internet und Gesellschaft
Als künstlerischer Beitrag gibt es einen Science Slam von Marc Wenskat.
Veranstalter
Diese Ausgabe des Wikimedia-Salons ist eine Veranstaltung von Wikimedia Deutschland in Koperation mit dem Humboldt Institut für Internet und Gesellschaft.
Zur Reihe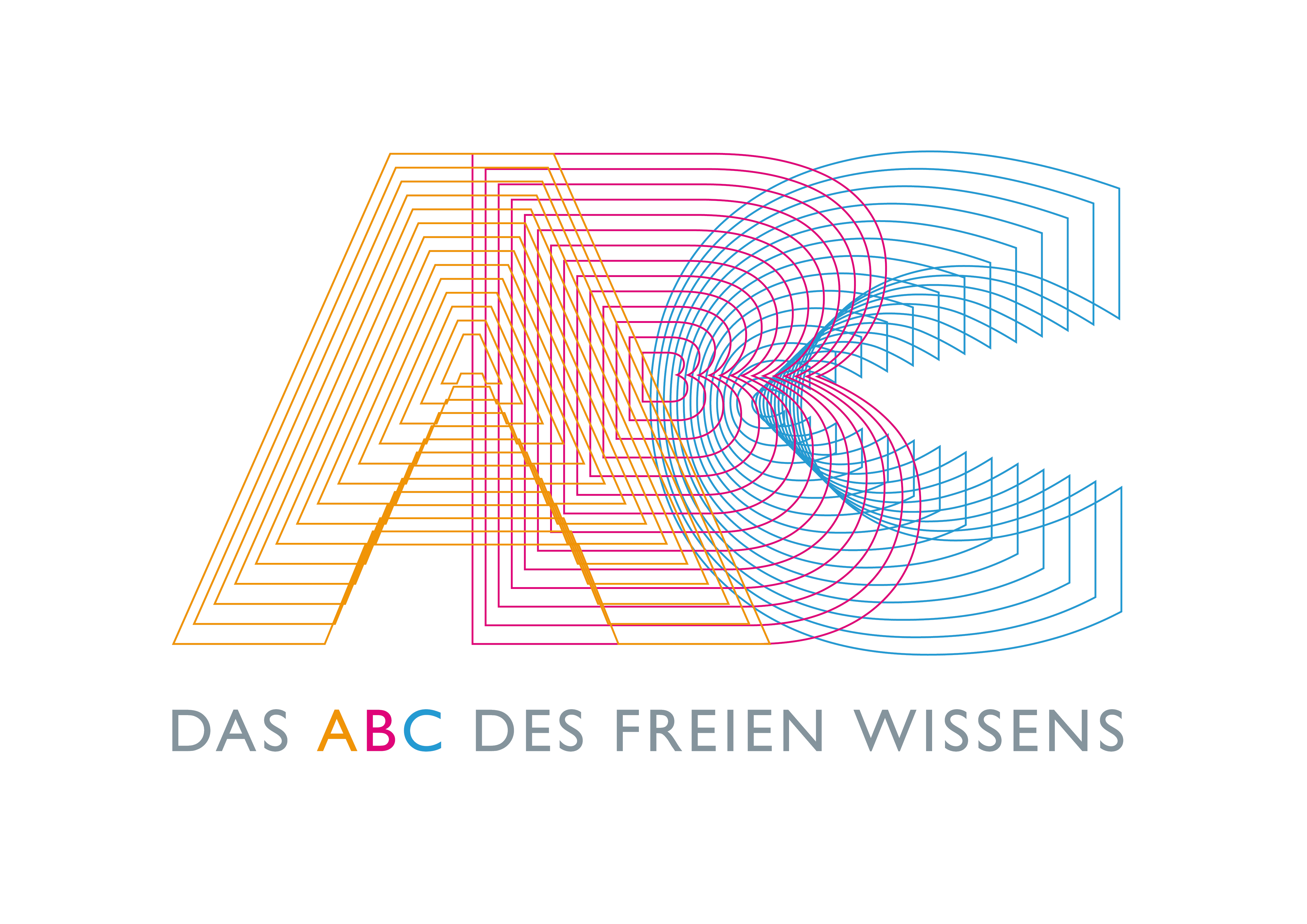 Wikimedia Deutschland buchstabiert unter dem Prinzip "Das ABC des Freien Wissens" Fragen zur vernetzten Gesellschaft durch. Im Vordergrund stehen Themen und Konzepte, die zur freien Wissenserstellung und -verbreitung wichtig sind. Das Konzept: Nach einem Input folgt eine moderierte Podiumsdiskussion, danach gibt es frei lizenzierte Musik und Getränke. Zu jeder Veranstaltung wird ein korrespondierender künstlerischer Beitrag gezeigt. Um Anmeldung wird gebeten.
Event Newsletter
Sign up for our newsletters and be the first to learn about new events and exciting research results.
This high-profile lecture series thrives to develop a European perspective on the processes of transformation that our societies are currently undergoing.
Once a month we publicly discuss the impact of digitalisation on the society. Therefore we invite special guests and engage in a dialogue with the audience