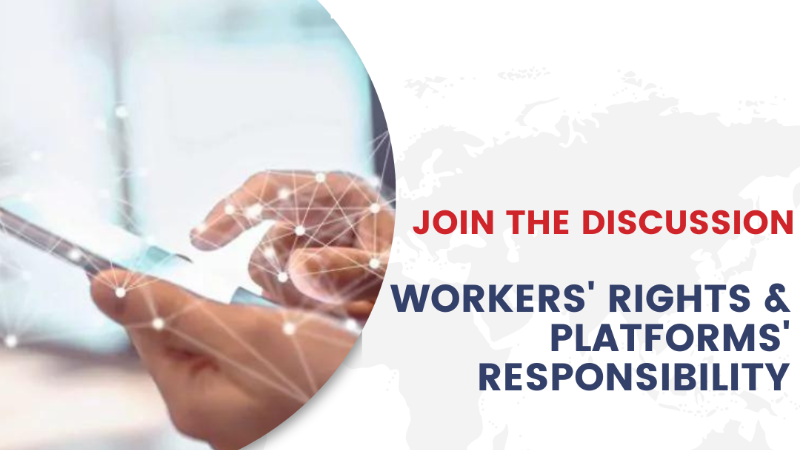 Towards a fairer online platform economy in Kenya
The Alexander von Humboldt Institute for Internet and Society organises multi-stakeholder dialogues as well as public events in eight countries within the context of the Sustainability, Entrepreneurship and Global Digital Transformation project. This event is carried out in cooperation with the Digital Transformation Center Kenya of the Deutsche Gesellschaft für Internationale Zusammenarbeit (GIZ).
Towards a fairer online platform economy in Kenya:
Workers' rights and platforms' responsibility
Wednesday, November 9th 2022 | PrideInn Azure Hotel Nairobi, Kenya '
Invitation only multi-stakeholder dialogue | 09:30 – 13:00 (EAT)
Public panel discussion (onsite) | 14:00 – 16:30 pm (EAT)
Livestream | 14:45 – 15:30 (EAT) | 12:45 – 13:30 (CET)
Bookings
Eine Anmeldung ist für diese Veranstaltung aktuell nicht möglich.
This high-profile lecture series thrives to develop a European perspective on the processes of transformation that our societies are currently undergoing.
Once a month we publicly discuss the impact of digitalisation on the society. Therefore we invite special guests and engage in a dialogue with the audience.