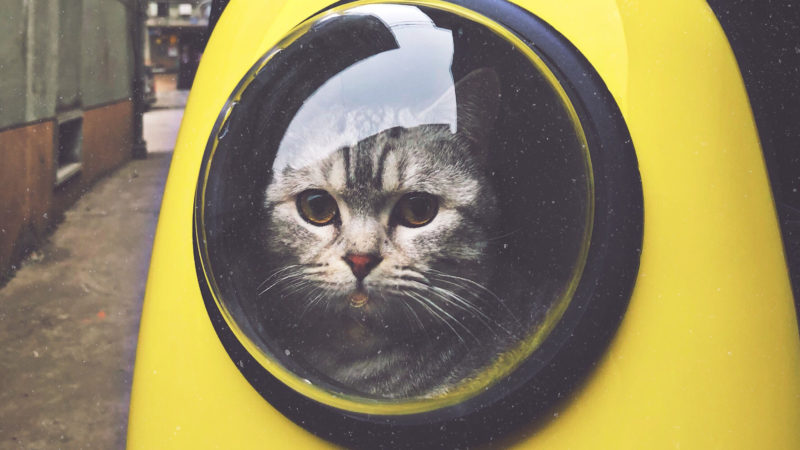 The Memes are alright – Memes, democracy und youth work
On 27 June the Center for Internet and Human Rights (CIHR) and la Red e.V. in cooperation with the Alexander von Humboldt Institute for Internet and Society (HIIG) are organising an event addressing questions of the democratic value of memes. The event will take place in German language. 
"The Memes are alright" – Memes, Demokratie und Jugendarbeit
27. Juni | 19:00–21:30 | Einlass 18:30
HIIG | Französische Straße 9 | 10117 Berlin
Sobald Forscher*innen die ersten Bilder des Schwarzen Lochs veröffentlicht hatten, waren sie da: Memes mit dem Weltraumphänomen. Denn als ständige Begleiter der Internetkultur greifen Memes den aktuellen Kontext rasend schnell auf und (ver)formen ihn weiter. Besondere Verbreitung finden Memes in einer Jugendkultur, die heute ganz selbstverständlich digital ist. Durch die häufig auftretende Verbindung von Wort und Bild können Memes Emotionen wie Humor in einen virtuellen Raum tragen, in dem normalerweise emotionsvermittelnde Aspekte wie Mimik, Gestik und Tonfall fehlen. Aber was macht Memes eigentlich konkret aus, was können sie in öffentlichen Diskursen bewirken und wie können die subversiven Formen in der Jugendarbeit genutzt werden?
Programm
Den Input zur Veranstaltung wird Prof. Limor Shifman halten. Die Kulturwissenschaftlerin hat das Buch "Meme – Kunst, Kultur und Politik im digitalen Zeitalter" geschrieben und forscht zum Thema Memes als Teil einer übergreifende globalen Internet-Kultur an der Hebräischen Universität Jerusalem. Sie wird zuerst einen Vortrag zu "The Value of Memes" – in englischer Sprache – halten. Anschließend gibt es eine Diskussion in deutscher Sprache mit Marina Weisband und Caren Miesenberger.
Anschließend Ausklang bei Brezeln und Getränken.

Die Veranstaltung ist ein Wissenschafts-Praxis-Austausch und wird vom Projekt "Democratic Meme Factory" von La Red e.V. und dem Center for Internet and Human Rights (CIHR) in Kooperation mit dem HIIG durchgeführt.
This high-profile lecture series thrives to develop a European perspective on the processes of transformation that our societies are currently undergoing.
Once a month we publicly discuss the impact of digitalisation on the society. Therefore we invite special guests and engage in a dialogue with the audience.