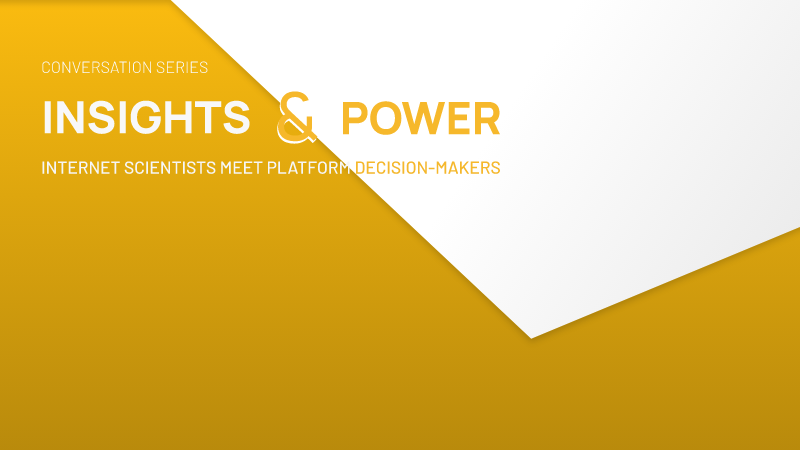 The Future of Platform Supervision: On the Implementation of the DSA in Germany (Part I)
With this event we continue the distinguished conversation series "Insights and Power" in cooperation with the Leibniz Institute for Media Research | Hans-Bredow-Institut. The event will be streamed live on the HIIG website. No registration is required.
The Digital Services Act (DSA) is making great strides towards coming into force. The EU Parliament has just given its approval. Although it will still take until 2024 for the Digital Services Act to come into force, national implementation has already begun. The key question is: Who should take on the central role of digital services coordinator in Germany? This new role requires competence in media law, data protection law, consumer law and network law. Do we need a new authority? Should the tasks be distributed? Do we need completely new supervisory structures? Prof. Dr. Wolfgang Schulz will discuss these and other questions concerning the national implementation of the DSA with Dr. Tobias Schmid, Director of the State Media Authority NRW, on 22 September and with Klaus Müller, President of the Federal Network Agency, on 29 September.
The Future of Platform Supervision: On the implementation of the DSA in Germany
Tobias Schmid in conversation with Wolfgang Schulz
Thursday, September 22 2022 | 6.00 pm
Livestream | hiig.de
The event will be held in English and moderated by Prof. Dr. Matthias C. Kettemann.
Head of Research Group and Associate Researcher: Global Constitutionalism and the Internet
This high-profile lecture series thrives to develop a European perspective on the processes of transformation that our societies are currently undergoing.
Once a month we publicly discuss the impact of digitalisation on the society. Therefore we invite special guests and engage in a dialogue with the audience.