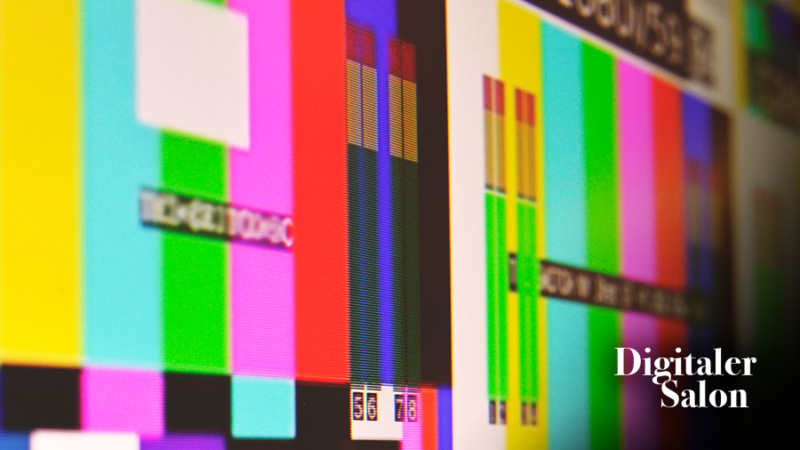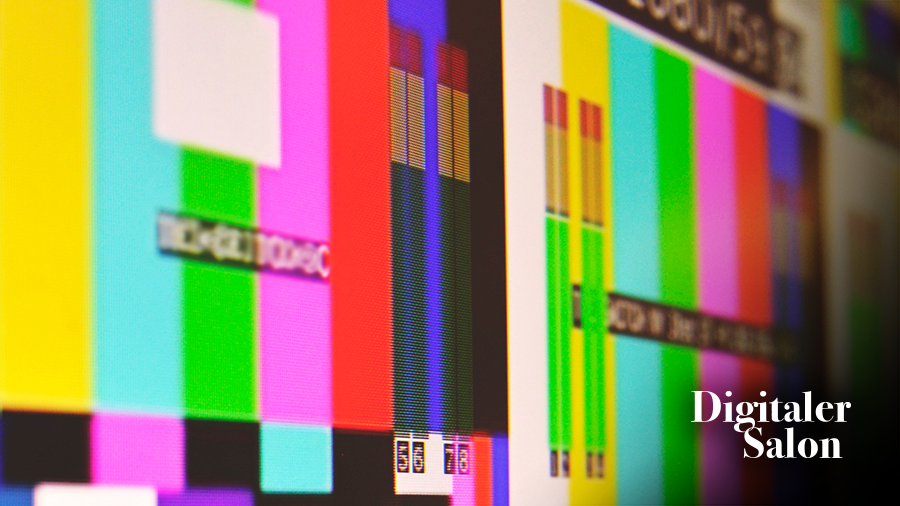 Talk Series Digitaler Salon: Directed by Data
Once a month we publicly discuss the impact of digitalisation on the society. Therefore we invite special guests, engage in a dialogue with the audience and the Twitter-community and finally broadcast it on YouTube. The event in April deals with the impact of data on the creative industry: Scripts and series are already based on algorithms dealing with user preferences – do we want that? Below you will find more detailed information on Digitaler Salon in German.
Directed by Data. Was passiert, wenn deine Playlisten von gestern, die Filme von morgen bestimmen? Algorithmen beeinflussen längst Drehbücher und Serienschicksale. Alles im Sinne der NutzerInnen?
Schreibt Steven Databerg die Drehbücher von Morgen? Verrät unser Kaufverhalten die neuesten Trends? In Zukunft soll künstliche Intelligenz möglichst nicht nur Publikumshits prognostizieren, sondern auch kreative Prozesse unterstützen. Was passiert, wenn wir Algorithmen darüber entscheiden lassen, welche Filme, Musik oder Kunst uns am besten gefallen – individuelles Konsumglück oder der Weg in die Mainstream-Filterblase? Haben Arthouse- oder Independent-Produktionen überhaupt eine Chance, wenn es nur um finanziellen Erfolg geht? Kann Machine-Learning-Technologie wirklich Neues hervorbringen? Inwieweit sollen unsere Daten über die Produkte der Kreativindustrie bestimmen – und wie kreativ sind diese dann noch?
Digitaler Salon – Directed by Data
25.04.2018 | 19.00 Uhr | HIIG | Französische Straße 9 | 10117 Berlin
Die Moderatorin Katja Weber diskutierte mit:
Die Einführung in das Thema übernahm Rebecca Scharlach, HIIG-Alumna "Internetbasierte Innovation".
Der Digitale Salon öffnet ab 18:30 Uhr seine Türen. Ab 19:00 Uhr wird die Sendung live auf hiig.de übertragen. Dann heißt es mitmachen – vor Ort und per Twitter via #DigSal. Der Digitale Salon findet jeden letzten Mittwoch im Monat unter einer anderen Fragestellung statt. Aufzeichnungen vergangener Digitaler Salons und mehr Informationen finden Sie hier. Für einen barrierefreien Zugang geben Sie bitte an der Klingel Bescheid.
Für den Digitalen Salon ist keine Registrierung erforderlich.
Event Newsletter
Sign up for our newsletters and be the first to learn about new events and exciting research results.
This high-profile lecture series thrives to develop a European perspective on the processes of transformation that our societies are currently undergoing.
Once a month we publicly discuss the impact of digitalisation on the society. Therefore we invite special guests and engage in a dialogue with the audience