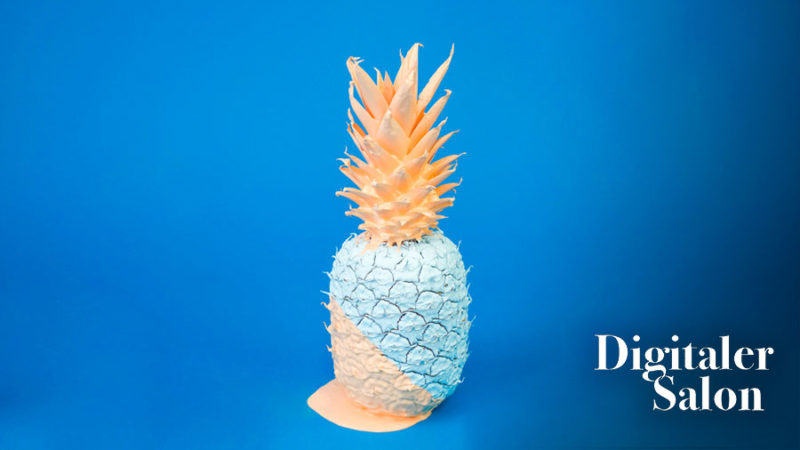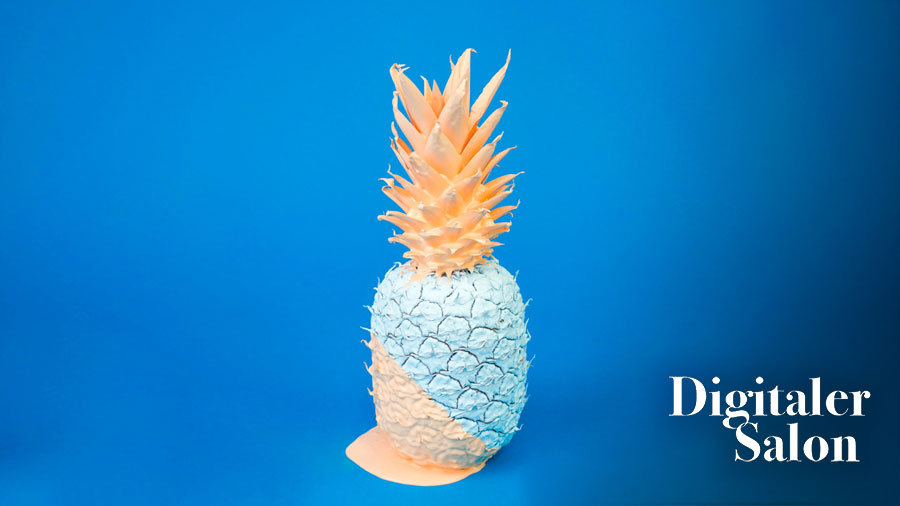 Talk | Digitaler Salon: Zahlen, die malen
Once a month, we will discuss the impact of digitalisation on society at Digital Salon. We invite special guests to engage in a dialogue with the audience and the Twitter community and broadcast it on YouTube. In January, we talk about AI and art: AI can do art. Are programmers the new artists? And who can be creative in this process: man or machine? Below you will find more detailed information in German.
Zahlen, die malen. KI kann auch Kunst. Sind ProgrammiererInnen die neuen KünstlerInnen? Wer ist dann kreativ – Mensch oder Maschine?
Digitaler Salon – Zahlen, die malen
30.01.2019 | 19.00 Uhr | HIIG | Französische Straße 9 | 10117 Berlin
Computer rechnen schneller als Menschen und schlagen uns im Schach. Sie könnten – so die Verheißung der Künstlichen Intelligenz – auch die vermeintlich letzte menschliche Domäne erobern: die Kreativität. Wird KI-Kunst den Kunstmarkt revolutionieren und alte Rollenbilder ablösen oder ist sie doch nur ein verspieltes Feature in der Kunstwelt? Inwieweit können Algorithmen autonom wirklich Neues erschaffen? Wer kann "Pixelstriche" von Pinselstrichen zukünftig noch unterscheiden? Und werden kreative Prozesse komplett von Künstlicher Intelligenz übernommen oder ermöglicht KI eine Mensch-Maschine-Interaktion mit gesteigerter Kreativität?
Die Moderatorin Katja Weber diskutierte mit:
Die Einführung in das Thema übernahm Thomas Richter, assoziierter Forscher am HIIG und KI-Kunst-Experimentator.
Der Digitale Salon öffnet ab 18:30 Uhr seine Türen. Ab 19:00 Uhr wird die Sendung live auf hiig.de übertragen. Dann heißt es mitmachen – vor Ort und per Twitter via #DigSal. Der Digitale Salon findet jeden letzten Mittwoch im Monat unter einer anderen Fragestellung statt. Aufzeichnungen vergangener Digitaler Salons und mehr Informationen finden Sie hier.
Für den Digitalen Salon ist keine Registrierung erforderlich. Diese Ausgabe findet im Rahmen vom Vorspiel 2019 der transmediale & des CTM Festivals statt.

Event Newsletter
Sign up for our newsletters and be the first to learn about new events and exciting research results.
This high-profile lecture series thrives to develop a European perspective on the processes of transformation that our societies are currently undergoing.
Once a month we publicly discuss the impact of digitalisation on the society. Therefore we invite special guests and engage in a dialogue with the audience