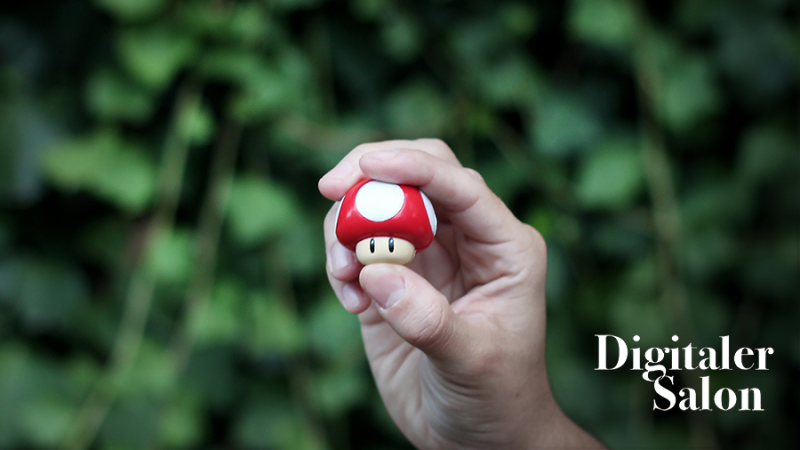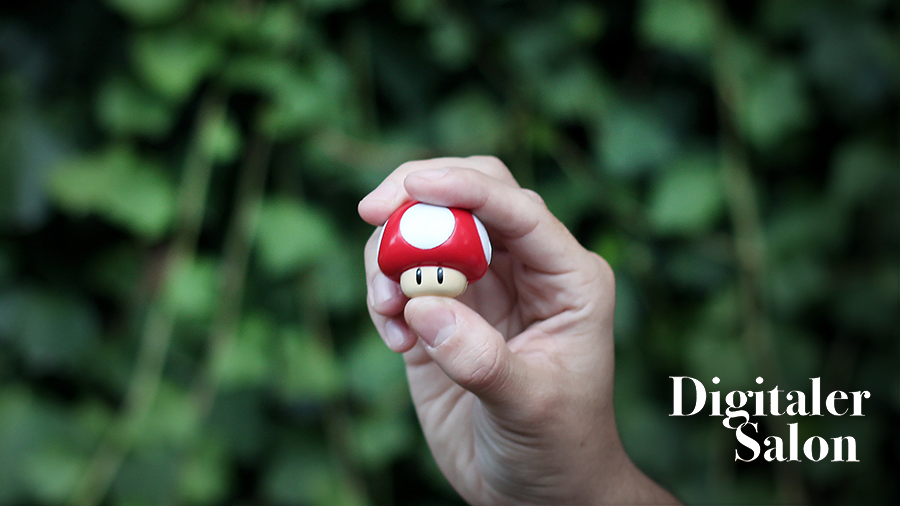 Talk | Digitaler Salon: Daddelbusiness
Once a month, we publicly discuss the impact of digitalization on society at Digitaler Salon. We invite special guests, engage in a dialogue with the audience and the Twitter community and broadcast it on YouTube. Forget about LAN parties! On 27 February, we will talk about eSport filling entire arenas. What began as a hobby is now a profession. Are gamers on their way to the Olympics soon?
Daddelbusiness. LAN-Partys waren gestern – eSport füllt längst ganze Arenen. Was als Hobby begann, ist heute Beruf. Und schon bald auf dem Weg zu Olympia?
Digitaler Salon – Daddelbusiness
27.02.2019 | 19.00 Uhr | HIIG | Französische Straße 9 | 10117 Berlin
Sie hängen immer in ihren Zockerhöhlen ab und verdaddeln nur ihre Zeit? Die Mär der GamerInnen ist schon lange Geschichte. eSport füllt ganze Arenen, bildet Profiabteilungen aus und ist nicht zuletzt ein Millionengeschäft. Was als belächeltes Hobby begann, ist heute Fulltime-Business – mit ebenso großen Ambitionen wie Kontroversen: Sind die virtuellen Wettkämpfe wirklich Sport? Möglicherweise ist bei Olympia schon bald nach dem 100m-Sprint Finale die Entscheidung in "League of Legends" zu sehen. Inwieweit ist es bedenklich, stundenlanges Zocken derart zu professionalisieren? Wohin führt die zunehmende Kommerzialisierung und wie ist es möglich, mit ein paar Controlerkombinationen so viel Geld zu verdienen? Und wie steht es um den Anteil der Gamerinnen in der Szene?
Die Moderatorin Katja Weber diskutierte mit:
Die Einführung in das Thema übernahm Lies van Roessel, assoziierte Forscherin und Games-Expertin am HIIG.
Der Digitale Salon öffnet ab 18:30 Uhr seine Türen. Ab 19:00 Uhr wird die Sendung live auf hiig.de übertragen. Dann heißt es mitmachen – vor Ort und per Twitter via #DigSal. Der Digitale Salon findet jeden letzten Mittwoch im Monat unter einer anderen Fragestellung statt. Aufzeichnungen vergangener Digitaler Salons und mehr Informationen finden Sie hier.
Für den Digitalen Salon ist keine Registrierung erforderlich.

Event Newsletter
Sign up for our newsletters and be the first to learn about new events and exciting research results.
This high-profile lecture series thrives to develop a European perspective on the processes of transformation that our societies are currently undergoing.
Once a month we publicly discuss the impact of digitalisation on the society. Therefore we invite special guests and engage in a dialogue with the audience