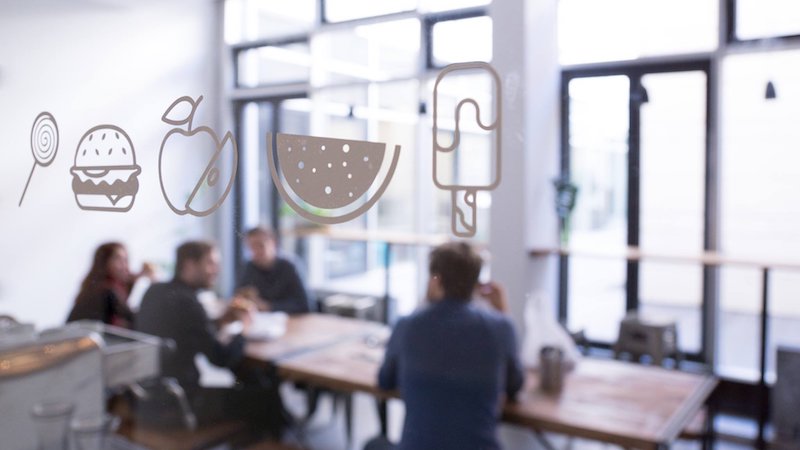 Social robots as an interface – Lunch Talk with Thomas Christian Bächle
Thomas Christian Bächle, co-head of the research programme "Digital Society" at HIIG, talks about social robots at the Brown Bag Lunch in the kitchen of the institute. He is mainly concerned with their ability to imitate human forms of communication. The event will take place in German. If you are interested, please register in advance using the registration form below.
OPEN BROWN-BAG LUNCH
Lunch talk mit Thomas Christian Bächle
Soziale Roboter als Interface – En/De-Coding Emotion
Mittwoch, 11 Juli 2018 · 1 Uhr · HIIG Küche
Roboter sind auf dem Vormarsch. Ob zur persönlichen Unterhaltung oder für den Einsatz in Bildung, Pflege oder Unternehmen – sie werden dem Menschen immer ähnlicher und agieren zunehmend eigenständig. "Sozial" sind diese Maschinen, indem sie neben gesprochener Sprache auch menschliche Kommunikationsweisen wie Gestik oder Mimik und vermeintlich sogar Emotionen lesen und kopieren können. Dabei stellen sich einerseits Fragen danach, welches Wissen mit sozialen Robotern erzeugt wird und welche Entwicklungsziele hinter dieser Technik stehen. Andererseits muss auch die Imitation des Menschen durch "fühlende" Roboter problematisiert werden, wenn sie z. B. als Gefährten dienen oder realen Personen nachgebildet sind. Der Vortrag wird in das Thema einführen und einige wichtige Forschungsperspektiven vorstellen.
Thomas Christian Bächle ist am HIIG Ko-Leiter des Forschungsprogramms "Die Entwicklung der digitalen Gesellschaft". Zu seinen Forschungsschwerpunkten zählen u.a. die Zusammenhänge zwischen Körper, Identität und Technologie, Mensch/Maschine-Interaktion sowie Techniken und Praktiken der Überwachung. Publikationen: Mythos Algorithmus. Die Fabrikation des computerisierbaren Menschen (Wiesbaden, 2014); Digitales Wissen, Daten und Überwachung zur Einführung (Hamburg, 2016)
Bookings
Eine Anmeldung ist für diese Veranstaltung aktuell nicht möglich.
This high-profile lecture series thrives to develop a European perspective on the processes of transformation that our societies are currently undergoing.
Once a month we publicly discuss the impact of digitalisation on the society. Therefore we invite special guests and engage in a dialogue with the audience.