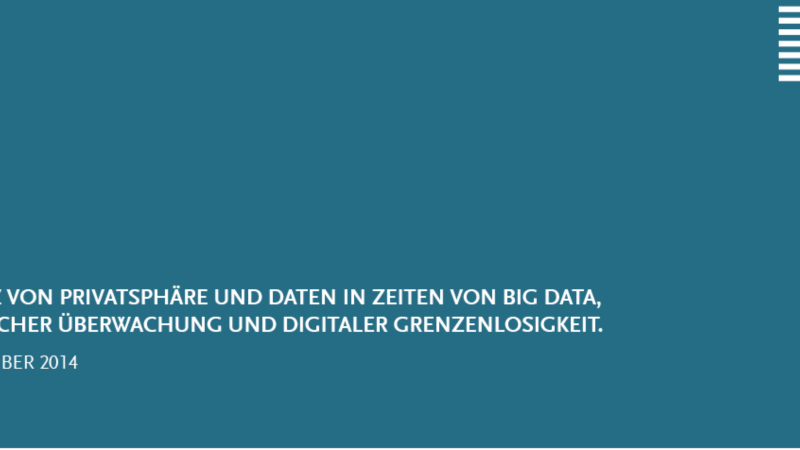 Privacy and data protection in times of big data, state surveillance and digital globalisation
The digital world with its transnational possibilities calls for solution focused debates on the protection of privacy and data and on the oversight of intelligence and security services. Being a part of a series of workshops dedicated to discuss the urgent issues in this context, the conference is committed to reach a broader audience.
Questions about the balance of intelligence services'need for information on the one hand and the protection of fundamental rights on the other hand, requirements for transparency and oversight of these services, the protection of data in companies from espionage, possible forms of transatlantic cooperation as well as about the design of a public international law of the internet should be central and addressed at the conference.
Diese Konferenz lieferte angesichts der Möglichkeiten der digitalen Welt lösungsorientierte Beiträge zur Debatte um die Kontrolle von Nachrichtendiensten und den Schutz von Privatsphäre und Daten.
Wie kann die Arbeit von Nachrichtendiensten im Spannungsfeld von Aufklärungsbedarf und Grundrechtsschutz auf eine moderne gesetzliche Grundlage gestellt werden? Was sind die Anforderungen an Transparenz, gesetzliche Mandatierung und Aufsicht der Dienste bei ihrer Arbeit im Ausland in einem demokratischen Rechtsstaat? Wie kann erreicht werden, dass EU-Staaten sich nicht gegenseitig ausspionieren? Kann man einen Unterschied zwischen den Rechten eigener Bürger und denen anderer EU-Bürger machen? Wie können Unternehmen ihre eigenen und die Daten von Kunden ausreichend schützen? Ist das isoliert in Deutschland möglich oder ist nicht vielmehr eine intensive europäisch-US-amerikanische Kooperation nötig, um unseren technologischen Vorsprung zu halten? Die Allgemeine Erklärung der Menschenrechte sieht den Schutz der Privatsphäre als ein elementares Menschenrecht. Wie kann ein Völkerrecht des Netzes dieses Recht auf globaler Ebene formulieren und durchsetzen?
Programm
08:00 – 09:00
Registrierung
09:00 – 09:15
Begrüßung
Ingolf Pernice

,  Alexander von Humboldt Institut für Internet und Gesellschaft, Walter Hallstein-Institut für Europäisches Verfassungsrecht der Humboldt Universität zu Berlin


Markus Löning (Tagesmoderation), Direktor des Privacy Projects der stiftung neue verantwortung

09:15 – 10:00
Keynote:
Grundrechtskonform? Zum Spannungsverhältnis von nachrichtendienstlicher Aufklärungsarbeit und menschenrechtlichen Anforderungen von Grundgesetz und internationalen Menschenrechtskonventionen


Hans-Jürgen Papier

, 

ehem. Präsident des Bundesverfassungsgerichtes




Anschließend 

Hans-Jürgen Papier

 im Gespräch mit 

Ingolf Pernice

 zur Verfassungsmäßigkeit der gesetzlichen Grundlagen der Arbeit deutscher Nachrichtendienste

10:00 – 11:15
Panel 1:


Parlamentarische Kontrolle der deutschen Nachrichtendienste – wie setzen wir rechtsstaatliche und demokratische Standards durch?


Georg Mascolo

, Leiter des Rechercheverbundes von NDR, WDR und Süddeutsche Zeitung, ehem. Chefredakteur des Spiegel


Stephan Mayer

, MdB, Mitglied des Innenausschusses, des NSA-Untersuchungsausschusses und des Parlamentarischen Kontrollgremiums (PKGr) 


Ernst Uhrlau

, ehem. Präsident des Bundesnachrichtendienstes


Hartfrid Wolff

, ehem. Mitglied von PKGr und G10-Kommission




Moderation: 

Jay Tuck

, ehem. verantw. Redakteur ARD Tagesthemen

11:15 – 11:45
Kaffeepause
11:45 – 13:00
Panel 2:


Internetüberwachung, Wirtschaftsspionage und Bürgerrechte in der EU – wie erreichen wir eine europäische No-Spy-Vereinbarung?


Annegret Bendiek

, Stiftung Wissenschaft und Politik


Christian Flisek

, MdB, Obmann der SPD-Fraktion im NSA-Untersuchungsausschuss


Thomas Jarzombek

, MdB, Mitglied des Ausschusses Digitale Agenda


Reinhard Priebe

, Europäische Kommission, Generaldirektion Inneres




Moderation: 

Géraldine de Bastion, 

Digitale Gesellschaft

13:00 – 13:45
Mittagspause
13:45 – 14:15
Keynote:


Wie kann eine technologische und politische transatlantische Zusammenarbeit mit dem Respekt der Bürgerrechte vereinbart werden?




Ben Scott

, Privacy Project, ehem. Innovationsberater von Hillary Clinton

14.15 – 15:30
Panel 3:


Wirtschaft, IT-Sicherheit, konfligierende Rechtsprechung – abschotten oder gemeinsam die Standards verbessern?


Benjamin Brake

, Leiter des Hauptstadtbüros, IBM Deutschland


Fritz-Uwe Hofmann

, Vice President Public Affairs Germany, Deutsche Telekom AG


Stefan Paris

, Bundesinnenministerium, Leiter der Stäbe "IT- und Cybersicherheit; sichere Informationstechnik" sowie "Cybersicherheit im Bereich der Polizeien und des Verfassungsschutzes"


Kurt-Christian Scheel

, Leiter der Abteilung Regierungs- und Politikbeziehungen, Robert Bosch GmbH




Moderation: 

Annegret Bendiek

, Stiftung Wissenschaft und Politik

15:30 – 15:45
Kaffeepause
15:45 – 16:45
Panel 4:


Privacy im Völkerrecht des Netzes


Klaus Lenssen

, Senior Business Development Manager Cisco


Norbert Riedel

, 

Auswärtiges Amt, Sonderbeauftragter für Cyber-Außenpolitik
Matthias Spielkamp

, Vorstand Reporter ohne Grenzen, iRights lab


Christian Tomuschat

, Professor emeritus für öffentliches Recht, Völker- und Europarecht, ehem. Mitglied des UN-Menschenrechtsausschusses




Moderation: 

Ingolf Pernice
16:45 – 17:00
Schlussbemerkung
Ingolf Pernice

 

und

 

Markus Löning

Veranstaltungsort

Senatssaal


Humboldt-Universität zu Berlin
Unter den Linden 6, 10117 Berlin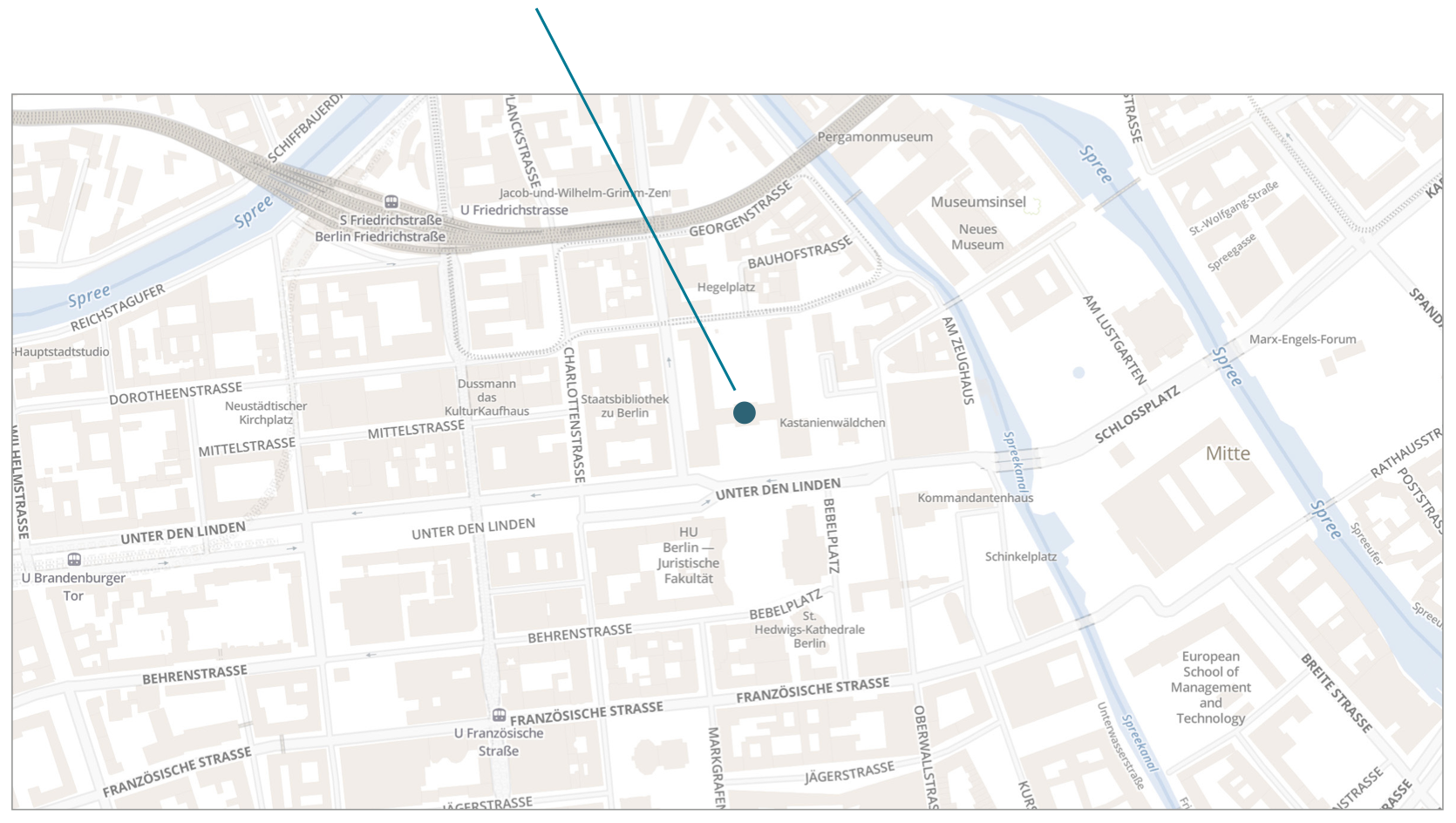 Veranstalter
Eine gemeinsame Veranstaltung des Kompetenznetzwerkes für die zivile Sicherheit in Europa (KORSE) am Alexander von Humboldt Institut für Internet und Gesellschaft, des Privacy Projects der stiftung neue verantwortung und des Walter-Hallstein-Instituts für Europäisches Verfassungsrecht an der Humboldt-Universität zu Berlin.


This high-profile lecture series thrives to develop a European perspective on the processes of transformation that our societies are currently undergoing.
Once a month we publicly discuss the impact of digitalisation on the society. Therefore we invite special guests and engage in a dialogue with the audience.