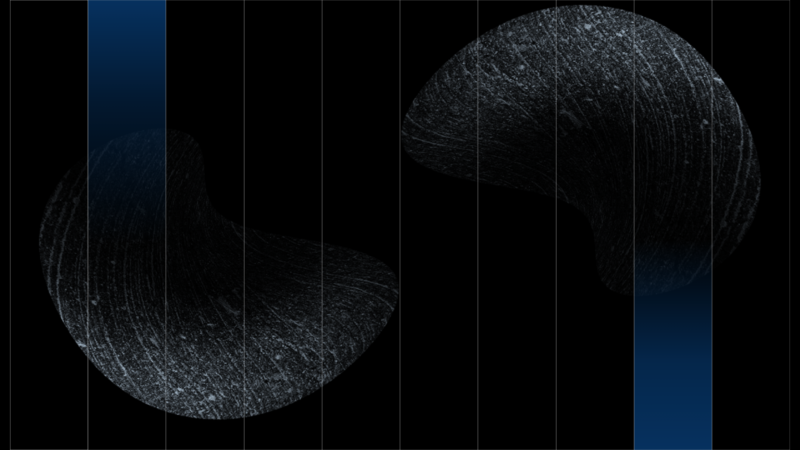 Potentials of Small Tech: What can we learn from the small platforms?
The Alexander von Humboldt Institute for Internet and Society, together with the Bertelsmann Foundation, is organising a Deep Dive on the topic of "Potentials of Small Tech: What can we learn from the newcomers?". The event will take place online and in German.
 Deep Dive
Potenziale von Small Tech: Was können wir von den Kleinen lernen?
16.05.2023 | 15:00 – 16:30 Uhr
Zoom
Bisher mangelt es in der Governance sowie in der Regulierung von digitalen Plattformen an einer Debatte über Plattformen abseits von der sogenannten fünf dominierenden Big Tech Unternehmen (Google, Facebook und Co). Hier lohnt sich ein Blick auf kleinere Plattformen (Small Tech), um die Anforderungen von Rede- und Meinungsfreiheit im Internet zu beleuchten. Denn auf diesen funktioniert das Spannungsverhältnis der vielschichtigen Regeln und Richtlinien bei der Moderation von Inhalten oft besser. Mit unkonventionellen Strategien einer aktiven und Community-eingebundenen Moderation gestalten sie so Redefreiheit fair und inklusiv.  
Die Small Tech-Landschaft ist sehr heterogen und reicht von allgemeinen Q&A-Plattformen über Nachbarschaftsforen bis hin zu LGBTQIA+-Netzwerken. Bisher besteht noch keine systematische und vergleichende Erhebung zu diesen kleinen und mittleren Plattformen. Durch ihre Größe fallen sie nicht unter das deutsche NetzDG oder den Verpflichtungen des Digital Services Act (DSA). Dadurch müssen sie weniger Anforderungen erfüllen als ihre großen Mitbewerber. Zudem bieten Small Tech-Plattformen durch die kleineren Nutzer*innenzahlen oft einen Ort für interessengebundenen Austausch; einen kleinen geschützten Bereich, in dem sich unbehelligt von Konkurrenz aufgehalten und entfaltet werden kann.
Deep Dive Format
Zu dem Deep Dive werden zwei Impulsgebende und etwa 15 teilnehmende Expert*innen eingeladen. Im Anschluss jeder Veranstaltung wird ein Impulspapier veröffentlicht.
Folgende Fragen stehen im Mittelpunkt: 
Wie gewinnen wir einen strukturierten Überblick über etablierte Content-Governance auf Small Tech-Plattformen?

Welche erfolgreichen Methoden der Inhaltsmoderation lassen sich auch auf große Plattformen übertragen?  

Welche Rolle spielen Small Tech-Plattformen im demokratischen Diskurs? Gibt es dort Best Practices, in denen auch marginalisierte Gruppen und deren Bedarfe sichtbar werden und können sie so die Durchsetzung von Regulierung beeinflussen?
Kurzimpulse
Christina Dinar (Leibniz-Institut für Medienforschung | Hans-Bredow-Institut) 
Marie-Kathrin Siemer (Liquid Democracy)
Deep-Dive Reihe: Thema Digitale Plattformen
Das Upgrade Democracy Team der Bertelsmann Stiftung organisiert gemeinsam mit dem Humboldt Institut für Internet und Gesellschaft eine 5-teilige, monatliche Impulsserie zum Thema Digitale Plattformen: Gestaltungsvorschläge und Alternativen. Mittelpunkt der Reihe ist eine intensive Auseinandersetzung mit aktuellen Herausforderungen und Problemen auf bestehenden sozialen Plattformen und der Vorstellung und Diskussion von Alternativen. Die Themen Beteiligung und gestärkte Governance in Hinblick auf die demokratische Ausgestaltung der dominanten sozialen Plattformen stehen ebenso im Fokus wie Fragen nach gemeinwohlorientierten Entscheidungsprozessen. Die einzelnen Impulse greifen thematisch ineinander und zielen auf die Identifikation von Feldern für zukünftiges Advocacy im Themenfeld alternative, gemeinwohlorientierte Kommunikationsinfrastrukturen.
Eine Anmeldung zu dieser Veranstaltung ist nur nach persönlicher Einladung möglich.
Bei Fragen und Anmerkungen wenden Sie sich bitte an Katharina Mosene: katharina.mosene@hiig.de
Head of Research Group and Associate Researcher: Global Constitutionalism and the Internet
This high-profile lecture series thrives to develop a European perspective on the processes of transformation that our societies are currently undergoing.
Once a month we publicly discuss the impact of digitalisation on the society. Therefore we invite special guests and engage in a dialogue with the audience.