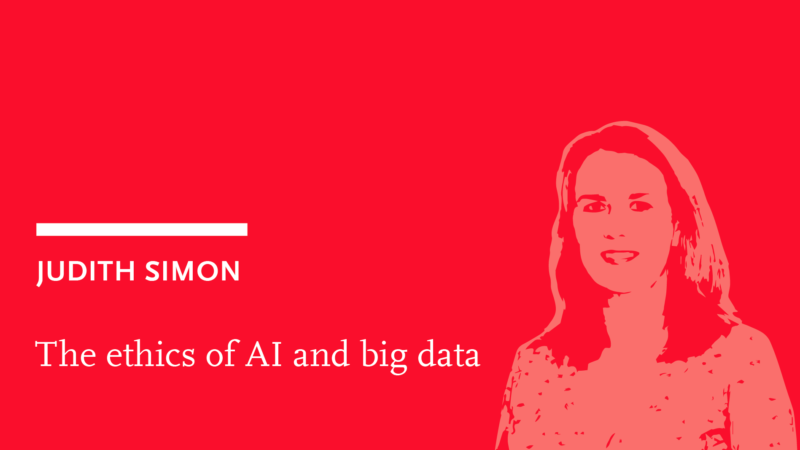 Judith Simon: The ethics of AI and big data
Advances in digital technologies in general and artificial intelligence in particular have stirred high hopes and deep fears at the same time. High expectations of great advancements in science, industry and society are confronted with equally grave concerns regarding threats to civil rights, societal values and democratic liberties posed by such technologies. As a consequence, requests have been voiced demanding the ethical design of such technologies, a trend mirrored in many recent policy papers. But how exactly can fundamental rights and moral values be accounted for in the design, development and management of systems as diverse as the Facebook newsfeed, search engines, and automated-decision making tools predicting anything from creditworthiness to recidivism?
Judith Simon: The ethics of AI and big data
Monday 6 September 2021 | 7 pm | Doors open 6pm
Spindler & Klatt – Köpenicker Str. 16-17 | Livestream – hiig.de
This high-profile lecture series thrives to develop a European perspective on the processes of transformation that our societies are currently undergoing.
Once a month we publicly discuss the impact of digitalisation on the society. Therefore we invite special guests and engage in a dialogue with the audience.