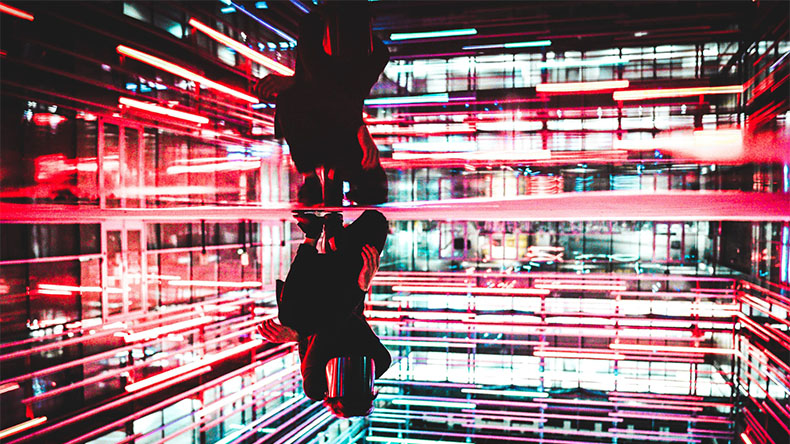 Infrastrukturen der Autonomie
On September 29 and 30 HIIG and ZeM host a workshop that explores Infrastructures of Autonomy. In particular, we will discuss the various interpretations of the concept of autonomy and specifically address the conditions, structures and relations that constitute both human and machine autonomy. The event will be held in German.
 Workshop: Infrastrukturen der Autonomie
29. und 30. September 2021 | Workshop | 14:15-18:30 Uhr und 09:00-13:00 Uhr
Alexander von Humboldt Institut für Internet und Gesellschaft
Autonomie – im Kontext technischer Innovationen ist dieser Begriff zu einer ubiquitär genutzten und daher auch sehr unspezifischen Zuschreibung geworden. Einerseits werden damit häufig sich selbst bewegende oder steuernde Maschinen wie Drohnen, Fahrzeuge oder Roboter assoziiert oder auch vielfältige Automatisierungsprozesse gebündelt. ›Autonom‹ wird in dieser breiten Lesart zum Synonym für (künstliche) Intelligenz, (maschinelles) Lernen, Selbstbestimmtheit oder Anpassungsfähigkeit. Andererseits ist (mindestens) auch noch eine zweite Lesart des Begriffs möglich: Ein relationales Verständnis von Autonomie bezeichnet individuelle und kollektive Prozesse, die in Infrastrukturen eingebettet und durch diese bedingt sind. Erst im Verhältnis zu Medien, Regeln, Normen, Gesetzen, Architekturen, Materialitäten oder Maschinen erhält diese Autonomie überhaupt eine Bedeutung. In unserem Workshop Infrastrukturen der Autonomie werden wir die unterschiedlichen Deutungsrichtungen des Autonomiebegriffs untersuchen und unter anderem nach Antworten auf die Frage suchen, in welchem Verhältnis die infrastrukturell gestützte und relational konstituierte Autonomisierung von Individuen und Kollektiven zum ›Autonom-Werden‹ von Maschinen und KI-gestützten Systemen steht. Hierbei folgen wir vor allem der These, dass ein bisher kaum bedachter Widerspruch zwischen menschlicher Autonomisierung und nicht-menschlicher (technischer) Automatisierung besteht.
Den Bericht mit den Ergebnissen des Workshops können Sie hier abrufen. Die Teilnehmer*innen des Workshops sind zur Überzeugung gekommen, dass das Thema der "Infrastrukturen der Autonomie" in einem größeren Kontext behandelt werden muss. Für das vierte Quartal in 2022 ist daher eine internationale Konferenz geplant. Die Ergebnisse der Tagung sollen in eine wissenschaftliche Publikation münden.
Bei Fragen zur Forschungsinitiative können Sie direkt Kontakt mit uns aufnehmen unter: autonomy@hiig.de.
Das Programm mit Informationen zu den Teilnehmer*innen können Sie hier herunterladen.
Ablauf
Tag 1 – Mittwoch, 29. September 2021
14:15 Uhr

Begrüßung und kurze Einleitung


Thomas Christian Bächle und Bernd Bösel

14:30 Uhr

Autonomie in demokratietheoretischer Perspektive


Jeanette Hofmann, Alexander von Humboldt Institut für Internet und Gesellschaft

15:00 Uhr

Autonomisierung in Haltungen zu Automatismen


Tobias Matzner und Birte de Gruisbourne, Universität Paderborn

15:30 Uhr

Pause

15:45 Uhr

Programmatische Dynamik – Automatisierung und Autonomie


Jan Distelmeyer, Brandenburgisches Zentrum für Medienwissenschaften

16:15 Uhr

Autonomie und KI-Design
Theresa Züger und Judith Faßbender,
Alexander von Humboldt Institut für Internet und Gesellschaft

16:45 Uhr

Pause

17:00 Uhr

›Killer-Robot‹ oder ›Loyal Wingman‹?
Imaginaries von Autonomen Waffensystemen (AWS)


Christoph Ernst, Universität Bonn

17:30 Uhr

Ergebnissicherung, Abschlussdiskussion

18:30 Uhr      

Ende
Tag 2 – Donnerstag, 30. September 2021
09:00 Uhr              

Non+humane Agency. Anmerkungen zu einer nichtbewussten Zone


Marie-Luise Angerer, Brandenburgisches Zentrum für Medienwissenschaften

09:30 Uhr

How to do things with robots in Japan
Thomas Christian Bächle, Alexander von Humboldt Institut für
Internet und Gesellschaft

10:00 Uhr

Pause

10:15 Uhr

Infrastrukturen der De-Automatisierung


Bernd Bösel, Brandenburgisches Zentrum für Medienwissenschaften

10:45 Uhr

›Superhuman AI‹ – Tabula rasa Konzepte maschinellen Lernens, ›non-explainable‹ AI, sich selbst trainierende Netzwerke


Gabriele Gramelsberger, RWTH Aachen

11:15 Uhr

Pause

11:30 Uhr

Ergebnissicherung, Abschlussdiskussion

13:00 Uhr

Ende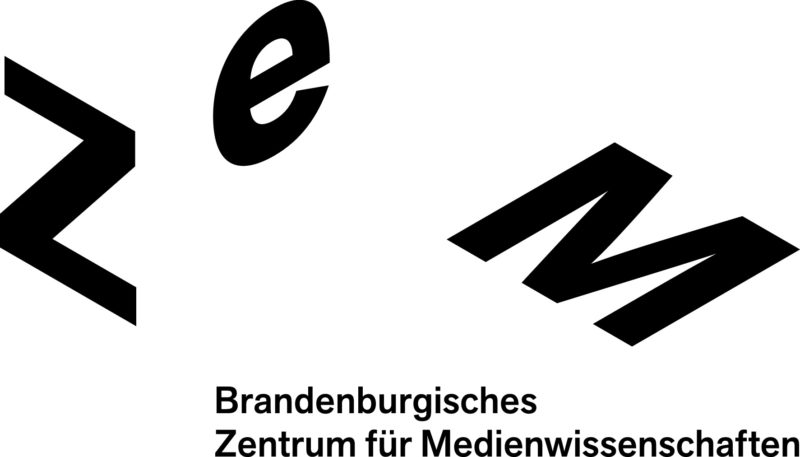 This high-profile lecture series thrives to develop a European perspective on the processes of transformation that our societies are currently undergoing.
Once a month we publicly discuss the impact of digitalisation on the society. Therefore we invite special guests and engage in a dialogue with the audience.