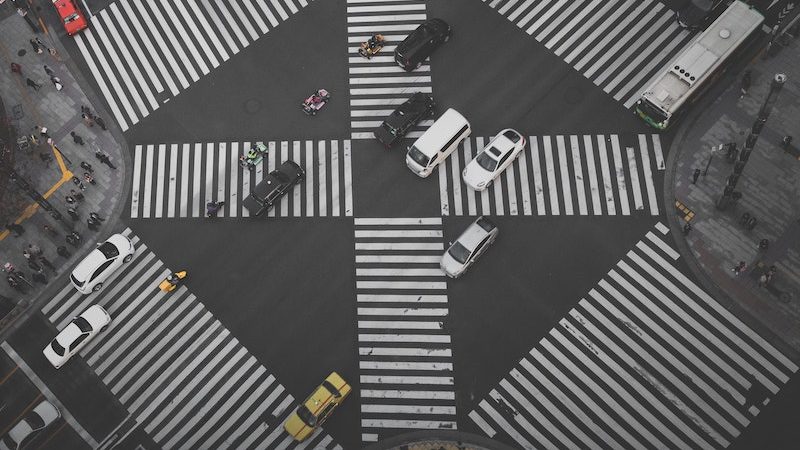 EDIT-A-THON Intersectional AI Toolkit
What do you wish you could understand better about artificial intelligence (AI) and its impacts on you? What do you wish you could change about AI? How could queer, anti-ablist, anti-racist, and feminist practices help reshape AI in fundamental ways?
Join us and our partners from Motif, netzforma*, SUPERRR and the Hans Bredow Institute (HBI) for an afternoon exploring and imagining intersectional possibilities for AI and more ethical, equitable technologies.
EDIT-A-THON
Intersectional AI Toolkit
01.09.2021 | 16.00 – 19.00 Uhr
Alexander von Humboldt Institute for Internet and Society
Französische Straße 12, 10117 Berlin
The Intersectional AI toolkit is a research project by Sarah Ciston—USC Media arts + practice PhD candidate—which she started during her virtual fellowship at HIIG's AI & Society Lab. It is a zine collection and code library for artists, activists, engineers—and you. It shows how established queer, anti-racist, anti-ableist, feminist ethics and tactics contribute necessary perspectives to the digital systems that affect us all, while offering approachable guides to both intersectionality and AI.
At the event, we will host a demo of the toolkit and a lively discussion, then offer space for participants to explore it, edit it, and expand on it as they see fit. No academic or technical background is necessary—whether you're an artist, activist, coder, critic, or none of the above, all perspectives are welcome!
Goals of the Edit-a-thon:
Gather a range of voices to share input on what intersectional AI can be
Gain new contributions to the toolkit in multiple forms: additional text in existing volumes, new volumes, questions, feedback, art or other documentation
Learn pain points and possibilities of the digital platform's collaboration workflow
Contributors:
Are you interested in the EDIT-A-THON?
We look forward to a diverse audience from diverse disciplines, interests, skills, and knowledge, ages, and backgrounds.
Unfortunately, due to current Corona restrictions and limited resources, there is only a maximum of 35 seats available. For this reason, we have decided to send out personal invitations so that you also have the opportunity to share your personal interest in the event via the form.
Please RSVP to confirm your interest via this form.
For further details or questions, please contact Daniela Dicks.
About the toolkit
This endeavour, both the toolkit and this Edit-a-thon, work from the hope that code can feel approachable for everyone, can move us toward care and repair—rather than perpetuating power imbalances—and can do so by building on lessons from intersectionality. Of course, this toolkit is not the first or only resource on intersectionality or AI. Instead, it gathers together some of the amazing people, ideas, and forces working to re-examine the foundational assumptions built into these technologies. In the tradition of '90s zine aesthetics and politics, it celebrates these efforts by sharing them—connecting concepts, creators, tools, and tactics across disciplines and counter-histories—hoping to spark further conversation and collaboration. It does so imperfectly and incompletely, showing rough edges and edit marks, in the belief that no text is final, all code can be forked, and everything is better with friends.
About the organisers
This Edit-a-thon is hosted by the Humboldt Institute for Internet and Society (HIIG) in the framework of the AI & Society Lab. The AI Lab is a research group that explores new formats and perspectives on AI, functioning as an interdisciplinary space mediating between different stakeholders in society that interact with AI. Its core research agenda revolves around the concept of Public Interest AI.
MOTIF is an independent think tank that operates at the intersection of technology and society. In times of rapid technological change, we advise organisations and policymakers on responsible tech. We translate complex questions of the digital age into feasible formats. Our focus lies on artificial intelligence, mobility, and innovation.
netzforma* e.V. is an association that demands and promotes intersectional feminist approaches in the field of Net politics. We address and work on issues such as access to and participation in the Internet, Big Data, data protection, algorithms and artificial intelligence.
SUPERRR is a lab and a community. They develop visions and projects with the goal to create more equitable futures. They do research, build networks and shape narratives. Superrr is playful, visionary and feminist.
The Leibniz Institute for Media Research | Hans-Bredow-Institut (HBI) examines media change and the related structural shifts in public communication. It combines basic research and research on knowledge transfer from cross-media, interdisciplinary and independent scholarly perspectives.
Event accessibility
Our venues are wheelchair-accessible and we are able to provide assistance and reserved seatings for attendees with mobility devices upon request. There is a disabled parking space in front of the institute, however, we strongly recommend arranging carpool, using a ridesharing service or public transportation to commute to the venue. Due to Corona restrictions and limited resources, however, we unfortunately only have a maximum of 35 spots available. Admission will only be granted to attendees who have been tested (on the day of the event), vaccinated or recovered. When you RSVP, please fill out our form so that we can learn more about your accessibility needs.
This high-profile lecture series thrives to develop a European perspective on the processes of transformation that our societies are currently undergoing.
Once a month we publicly discuss the impact of digitalisation on the society. Therefore we invite special guests and engage in a dialogue with the audience.